Get $50 Spa Specials During Spa Week, October 10-16
Spa Week Is Almost Here! Book Your Specials Now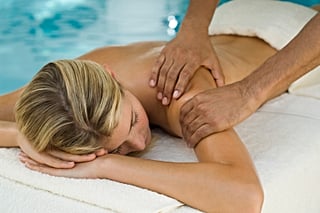 Can you hear that? It's the sound of your muscles relaxing, and your tension slipping away. That's right; Spa Week is almost here.
From October 10 to 16, you can get luxe, full-service spa treatments for just $50 each, and the savings are unbeatable. For instance, at Skinpeccable Dermatology and Laser Center in LA, you can get one session of laser hair removal for your bikini line (usually $109) , and at Hibiscus Therapeutic Center in Montclair, New Jersey you can get a 50 minute hot stone massage, which would normally run you $161.
There are hundreds of deals nationwide, so you can snap up spa services in your neck of the woods, or buy a stress-relieving special for a friend or relative somewhere else. Check out spaweek.com for details, and to search for spas and specials near you.