Get Jenna Fischer's 2011 SAG Awards Hairstyle
How to Get Jenna Fischer's Tousled SAG Awards Hairstyle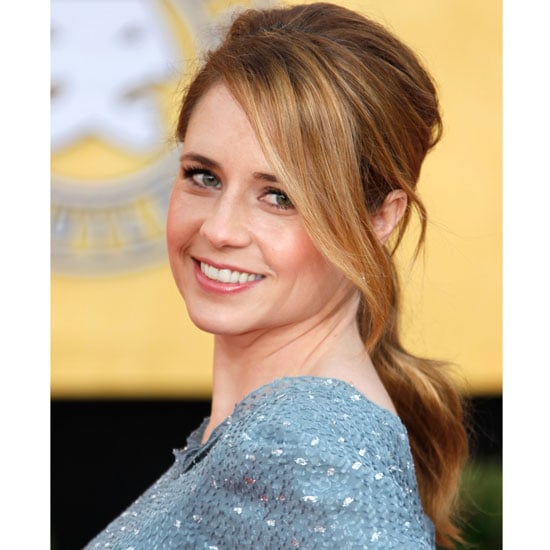 Jenna Fischer was a standout at the SAG Awards with her pretty deconstructed ponytail. Stylist Andy Lecompte, who created the look, added a few quick steps that will dress up an otherwise humdrum ponytail. To find out how it's done, just keep reading.
Start by applying a dab of Phyto Phytodefrisant Relaxing Balm to wet hair, then blow dry using a ceramic brush for volume and shine.
Lightly tong the ends using a one-inch curling iron for added shine. This will also keep humidity from affecting the hair.
Then tease the hair at the crown using a Rsession Tools bamboo teasing brush.
Pull the hair straight back. Tie it with a Goody no-snag elastic, using a bit of your own hair to wrap around and cover the elastic. Leave out strands in front for a soft side part.