Get Rid of Frizz and Flat Hair From Humidity
Stylin' in the Rain: 5 Tips For Spring Shower-Proofing Hair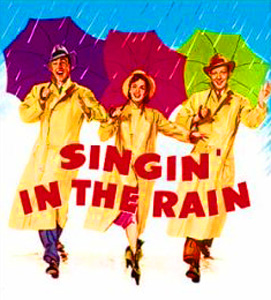 May flowers may be on the way, but right now the rainy weather is just bringing most people's hair down. Whether you're dealing with frizz or flatness, almost everyone's got issues with wetness and humidity. But don't give up hope and shove your hair into a bun just yet — there are plenty of ways to outsmart the storm clouds and keep your hair happy. For five easy tips for better styling, just read more.
Don't fight your texture. You may love your hair styled straight or curled up in perfect ringlets, but rain can bring you back to square one. Instead, work with what your mama (and papa) gave you.
If you have fine hair, this is the time to bring out your thickening cream, like Samy Fat Hair 0 Calories Thickening Spray ($9). Unlike mousse, thickeners don't tend to deflate as much in the rain, so you'll keep some of the body you need.
If you have curly hair, leave it wet when you head out of the house. The humidity won't affect it as much that way, and the weight of the water will cut down on frizz. To keep your curls separated, try a styling wax like Murray's Beeswax For Hair ($2.50) instead of gel or oil, since many waxes are more water resistant and heavier enough to effectively prevent frizz.
Keep your hair in a braid until you get where you're going, and put it in a loose braid when you go out — it'll keep your hair neat and relatively unexposed until you get back in a drier environment.
If you have chemically straightened hair or naturally fine, straight hair, use an anti-humectant  like Aveda Brilliant Anti-Humectant Pomade ($22) to keep it from going totally limp.