Get Undone, Beachy Waves the Easy Way
Get Perfectly Tousled Waves Like Kat Dennings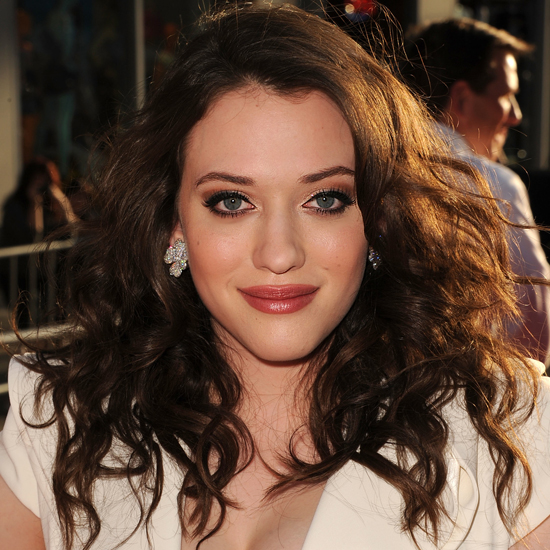 Kat Dennings always looks like the definition of bombshell gorgeous, but at the Thor premiere, she had particularly fetching undone waves. Read how her stylist, Suave Professionals' Jenny Cho, says you can create the look at home when you keep reading.
Step 1: Prep
Apply Suave Professionals Captivating Curls Whipped Cream Mousse to damp hair, then layer on the brand's Sleek Anti-Frizz Cream to tame frizz. Diffuse hair until completely dry.
Step 2: Curl
Curl hair with one-inch and one-and-a-quarter-inch curling irons. Start by curling a one-inch section of hair from the nape of your neck, and be sure to spray each piece with hair spray before curling. For an uneven, organic look, curl each section in the opposite direction as the one before.
Step 3: Add body
Flip hair and mist on a little Suave Professionals Dry Shampoo for extra body.
Step 4: Finish with shine
As a finishing touch, add a few spritzes of the brand's Vibrant Shine Spray.
---
What you'll need:
Volumizing mousse
Frizz cream
Hair spray
One-inch barrel curling iron
One-and-a-quarter-inch barrel curling iron
Dry shampoo
Shine spray