Giada De Laurentiis Holiday Food and Beauty Tips
Giada De Laurentiis Dishes Her Holiday Beauty Secrets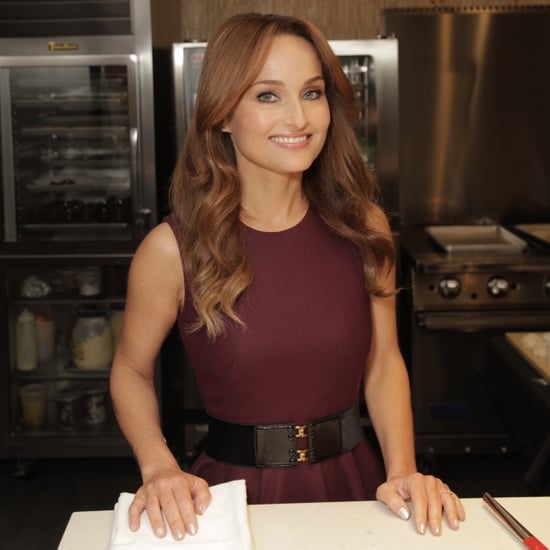 When it comes to creating a festive mood for the holidays, Giada De Laurentiis knows a little something about spicing things up. And that's not just in the kitchen, but in the beauty department, too. Giada, a spokesperson for Clairol Natural Instincts, recently switched her hair color to the brand's Navajo Bronze shade. "It's a little redder than normal," Giada said of her new color. "Last time I did Toasted Almond, but I thought in the Winter it's kind of nice to have darker hair."
The Food Network chef also shared a clever way to lighten up a delicious chocolate mousse. Taking out the dairy and replacing it with avocado, Giada made a decadent chocolate dessert far better for you than its traditional counterpart. And this smart, healthy-thinking attitude marks what Giada is all about. "Natural Instincts wants to empower women through their hair color," she said, "and I want to empower women in the kitchen."
In terms of making wise food choices a constant during this festive time, Giada has even more helpful advice: "When you go to a holiday party, make sure you eat a little something before you go. Never go hungry, or else you are going to be eating everything in front of you." And one thing she does recommend indulging in is a little bubbly. "Champagne is alcohol, but it has very low calories and low sugar, so it's actually a really great one to have during the holidays," she says. "But add a spoonful of puréed raspberries to it and all of a sudden you've added accents to your drink." Want the easy recipe? Watch Giada show us how to create the perfect holiday cocktail.
And in case you're the host of a holiday soiree, Giada has another tip for keeping it all together. "When I have a party at my house, I have a drawer in my kitchen where I keep a little mascara, a little powder, and a little lip gloss in case I need a quick touch-up." The chef also prefers "lots of shimmer eye shadow" and her hair pulled up in a bun with a sparkling elastic. Quips Giada, "My daughter loves it, so we both wear our hair the same way, and then we pull our bangs down."