Giada De Laurentiis Skin Care and Beauty Tips
How Chef Giada De Laurentiis Uses Olive Oil and Lemon Outside the Kitchen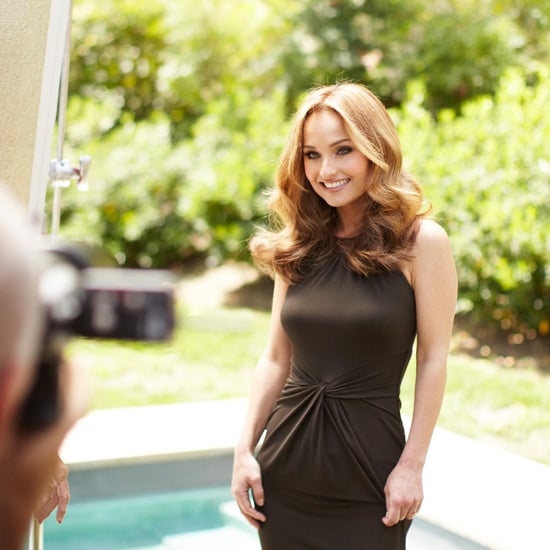 Chef Giada De Laurentiis has signed on to be the spokeswoman for the Clairol Natural Instincts hair color line. And as an on-camera chef, she knows a lot about beauty and food — so much so that many of her favorite culinary ingredients are often used in her DIY beauty remedies! Find out the treatments she learned from her movie star grandmother, along with some of her other beauty tricks, when you keep reading.
Good for food, good for skin: Olive oil is Giada's must have in both the kitchen and the beauty cabinet. "I wash my hands a lot, and creams have a lot of water in them so they sit on your skin's surface, but the olive oil actually penetrates. It helps my cuticles and nails look shiny on camera," she says. Giada also likes to apply a dab of olive oil on the ends of her curly hair to keep it moisturized. She even mixes it with baking soda to create a nightly exfoliating treatment.
Recipe repertoire: While olive oil may be the most important ingredient in Giada's beauty arsenal, she has plenty of other foodie tricks. Giada puts avocado on her skin, makes a homemade scrub with kosher salt and papaya, and squeezes lemon onto her nails. "I rub lemon all over my hands to take off any discoloration and any smells from cooking," she says. "It just really cleans everything up and makes my polish white again."
Oldies but goodies: Not all Giada's product favorites are stored in the kitchen cupboard. Some of her top beauty buys can be found at the drugstore, like the CoverGirl mascara she's been using since she was a teenager. Additionally, she's fan of Rosebud Salve for her lips and Essie Ballet Slippers for her nails. One skin care product that she adores has been passed down the generations from her actress grandmother. Every day she applies Janet Sartin Cleansing Oil, Gentle Cleanser, and Superfatted Cream. "I've been doing the same routine since I was 15 years old," she explains. "I got it from my mom who got it from my grandmother."
Sun sensitive: Giada admits that not all her matriarch's beauty habits are worth repeating. "I grew up in a time where my mom would lather herself in olive oil, take a mirror, stick it up to the sun, and basically fry herself," she says. Sadly, Giada's brother passed away eight years ago due to melanoma; this compelled Giada to seek a sun-safe lifestyle that includes a daily tinted moisturizer with SPF 50.
Like fine wine: "I just want women to look at themselves in the mirror and see what they like," she said. "I think that when you give off a beautiful vibe — and everybody has their own different beautiful vibe — you're going to get one back."
Photo courtesy of Clairol