Girl Scout Cookies Thin Mint Body Scrub
No Girl Scout Cookies? Make Your Own Thin Mint Body Scrub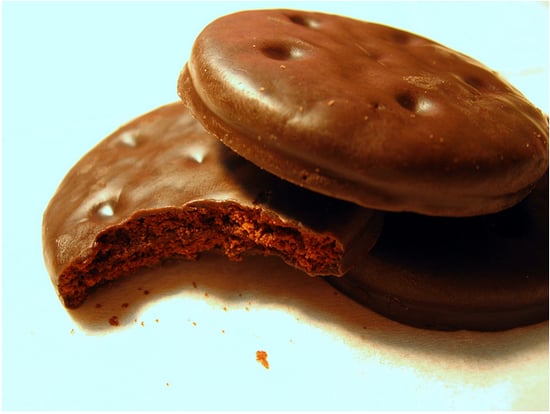 It's Girl Scout cookie season, and across the USA echoes the resounding crunch of Thin Mints. If you can't get enough of their chocolate-y, minty goodness, here's a super easy DIY scrub that has all the things you love about the cookies and will leave your skin looking, feeling, and smelling sublime, too. To whip up your own Thin Mint scrub, just follow our recipe below.
What You'll Need:
A lidded jar or flip-top container
A small bag of brown sugar (or white, if you want a finer-grained scrub)
A stick of cocoa butter
Peppermint oil
Vanilla extract
What to Do:
Mash your sugar and cocoa butter together in your jar, mixing them until you get a uniform texture. You can make it as grainy or as soft as you like, but a good general "scrub" ratio is three parts sugar to one part cocoa butter.
Blend in two or three drops of peppermint oil and a couple of drops of vanilla extract to give the scent some depth.
Enjoy!
Source: Flickr User Amy Loves Yah