Giuliana Rancic Beauty Tips
Giuliana Rancic Talks Fashion Week Beauty and Her New Cut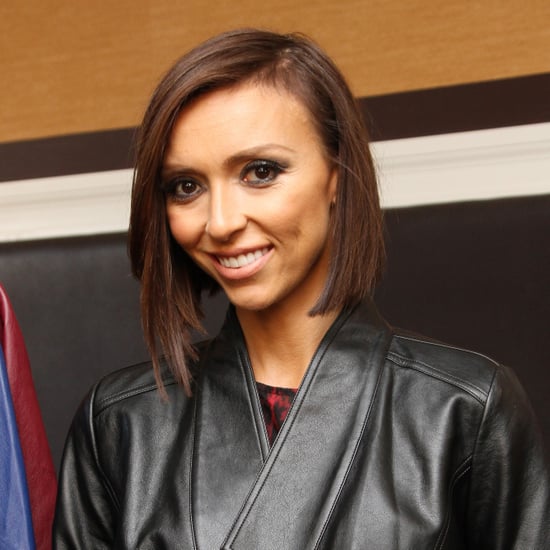 From filming her reality TV show to hosting E! News and still catching shows at New York Fashion Week, Giuliana Rancic is one busy lady. We caught up with her at the HSN Lounge, where the TV personality was showing off her Fall collection of clothing for the brand.
POPSUGAR: You've been jet setting between the East and the West Coasts. What are your travel beauty tips?
Giuliana Rancic: "I'd say moisturizing is important. You tend to get really dry being on airplanes all the time and that recirculated air doesn't tend to help. I always moisturize and I always try to bring a mist to keep my skin dewy and fresh."
PS: Do you have a go-to makeup look for when you're out and about for New York Fashion Week?
GR: "I've been doing a lot of smoky eyes and nude lips right now with a dramatic lash and rimming all around."
PS: You're sporting the "it" cut for the Fall, the asymmetrical bob. What made you want to cut your hair?
GR: "I think once you start cutting it, it just gets shorter and shorter. I look back at the pictures of me with the long, long blond hair that I had for so long and it looks so cheesy to me. So now that I love this shorter cut, I'm thinking of other things I could do. Maybe I'll go shorter on the side. I love to play with hair, and I think it's important to have fun with beauty, hair, and makeup."
PS: What are your tips for wearing high heels?
GR: "You just do it. I always keep my heels on. I think I learned that from my mom, though. I remember growing up and my mom putting her heels on to go grocery shopping, so I would always see my mom in heels — so I always wear heels. They hurt! But I try to find ones that are comfortable and I will wear them over and over again."