Giveaway For Dolly Does Amsterdam by Buxom
Saturday Giveaway! Buxom Dolly Does . . . Amsterdam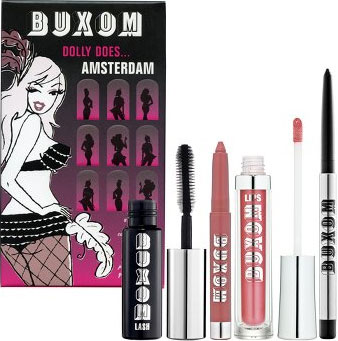 This is the time of year to flirt it up, and our friends at Sephora want to help you pout your lips and bat your lashes as effectively as possible, which is why today's lucky winner will receive the Buxom Dolly Does . . . Amsterdam kit.
To enter, just take the quiz by 5 p.m. PDT today, and one winner will be selected at random. Your eligibility is not based on getting the answers correct, just on taking the quiz after you are logged in. You do, however, need to be a PopSugar Community member to enter. So if you're not already one, register now. One quiz entry per person; all repeat quizzes will be ignored. Prizes can be shipped to US destinations only. Remember: You must be logged in to the PopSugar Community for your entry to count. For the complete rules, click here. Good luck!
This quiz has been closed and is over.
Results
The average score is 1.7 or 85%