Glunge: The Glamour-Meets-Grunge Portmanteau
Word of the Day: Glunge (and How to Get It)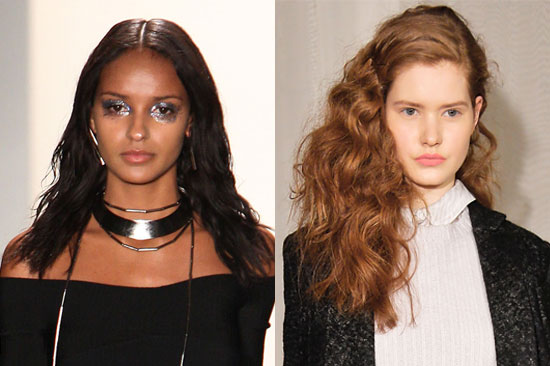 Last year, we took a look at beauty-related portmanteaus — aka two words joined together to form a whole new word. For instance, breakfast + lunch = brunch and long + bob = lob. You get the point. But now, there's a new beauty portmanteau in town: glunge. Glunge, a combination of glamour and grunge, is the idea of contrasting textures within the hair, explains Redken education artistic director, Sam Villa.
To get the look, Villa suggests combining one to two thermal techniques for unexpected, multidimensional texture. Use a texturizing iron, like the Textur iron ($230) from Villa's eponymous line, to change the surface area of the hair and to build the foundation for additional texture. Use a flat iron, like his brand's Sleekr iron ($230) for sleekness, and also to add wave and curl. "Playing with the direction of how hair is coiled around a curling iron, as well as the wrapping technique and angle, can yield endless versions of texture," Villa adds.
From Vena Cava to Araks (both pictured above), we saw a lot of chic, grungy looks at Fall 2011 New York Fashion Week. Me thinks Villa is on to something here with this newly-coined word. Do you?