Golden Globes Ballot Contest
Pick the Golden Globe Winners For a Chance to Win $1,000!
Dazzling, talented stars aren't the only ones who have a chance to win big on Jan. 15 at the Golden Globe Awards. Predict who you think will take home Golden Globes, and if you are on the money, you could win the money! That's right – the user who makes the most accurate guesses could win $1,000 on Golden Globes night!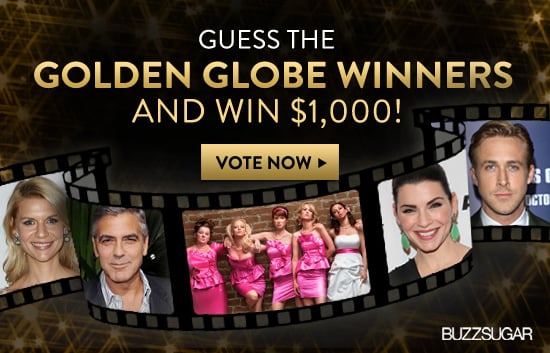 It's easy to enter:
Step 1: Create or login to your PopSugar account. To become a member, register now for free. (You need to be logged in before you fill out the ballot).
Step 2: Click here to fill out your predictions and submit your ballot. Keep your fingers crossed on Jan. 15, because if you predict the highest number of Golden Globe winners, you could take away $1,000!
Pretty easy, huh? Let's see if you've got what it takes to make the most accurate Golden Globe predictions!
To see the official rules, click here.