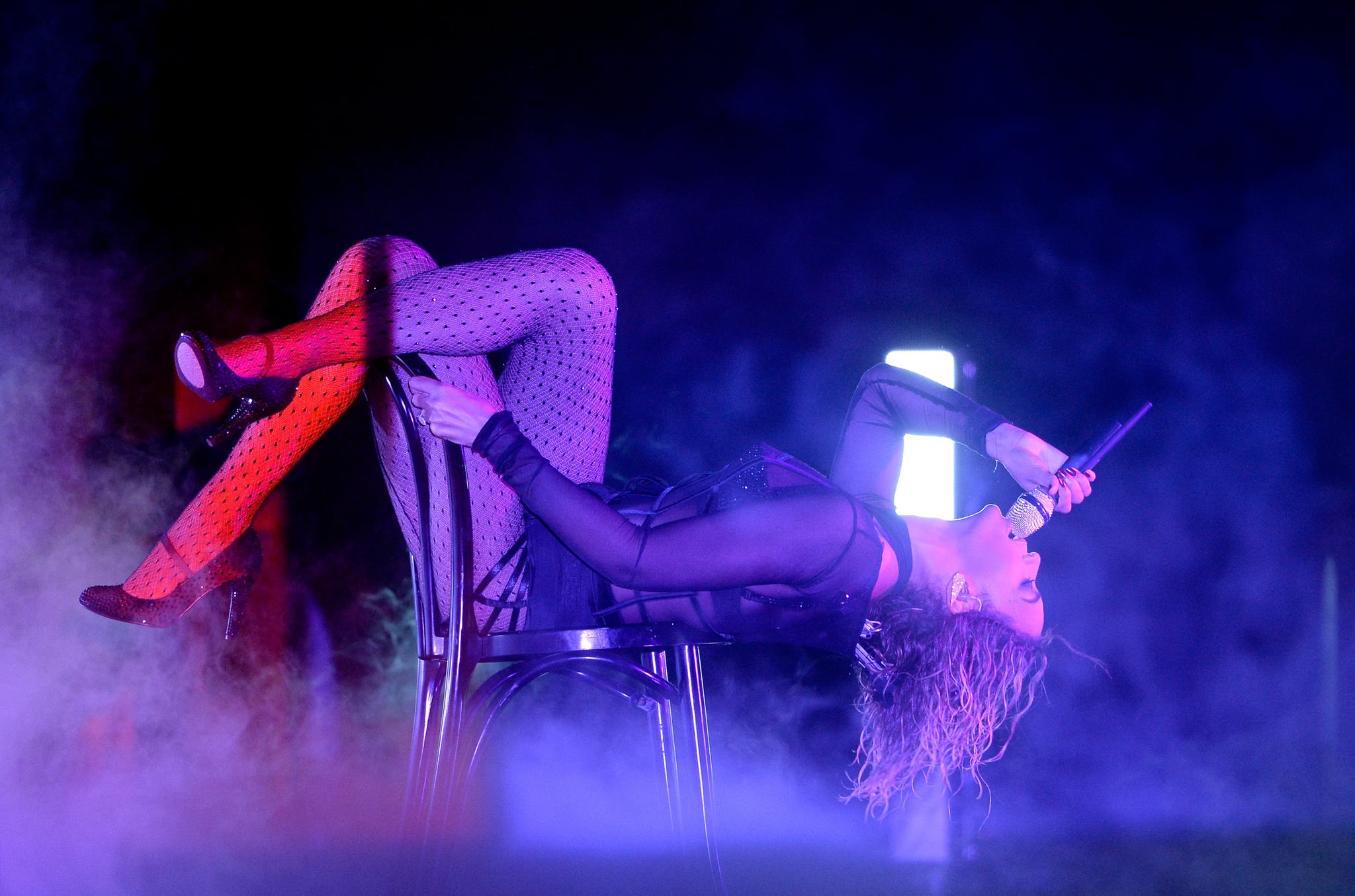 First and foremost, we need to talk about Beyoncé's wet hair and onstage chemistry with

Jay Z

. Relive Queen Bey's performance [1] and her offstage PDA with Jay [2].
So many dresses, so little time! See everything everyone wore [3].
Alas, there can only be one best dressed [4]. Cast your vote!
It turns out, Taylor Swift [5] actually danced [6] and head-banged [7] more than anyone else all night.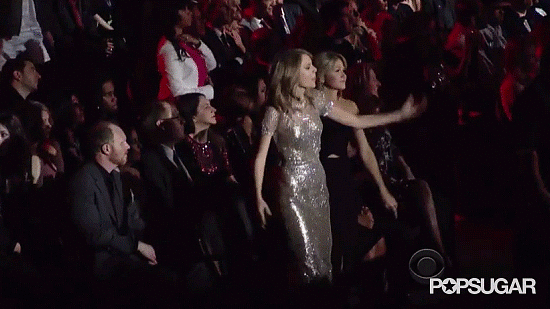 But nothing compares to the crowd dancing during "Get Lucky." Overall, it made for a totally GIF-worthy night [8].
That's probably because we were left scratching our heads at several confusing moments [9].
The Grammys are a chance for stars to be bold and daring. Do you think they delivered in the makeup department [10]?
Dear Julia Roberts, you are stunning [11]. You have nothing to do with music, but we were thrilled you showed up.
Macklemore and Ryan Lewis performed with

Madonna

, while

Queen Latifah

officiated several weddings. Perplexed? Watch the sweet and historical moment [12], and it will all make sense.
Speaking of the stage, see the best moments [13] before you tell us which performances you loved and loathed [14].
The hair, makeup, and ensembles — sound off on the best and worst Grammy looks here [15].
A lot did not happen on TV. Catch up on what you didn't see [16]!

Lorde scored some trophies, but was her dress a hit? [17]
Who is

John Mayer

? Katy Perry brought her sweet brother [18] as her date.
As for awards, the show had its fair share of surprises — see the complete list of the night's big winners. [19]
We're just getting started! Tune in to POPSUGAR Now on TVGN [20] for our complete coverage of the night's can't-miss moments.