Gwen Stefani 2010 New York Fashion Week Interview
Bella Exclusive! Gwen Stefani Talks Red Lipstick and Harajuku Lovers at Fashion Week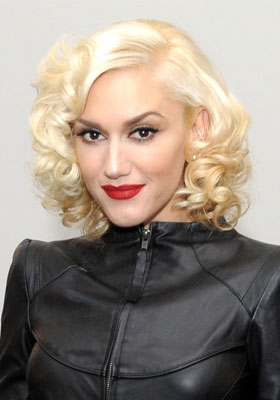 Sugar HQ is all over Bryant Park for Fashion Week (Team Bella will be posting live from New York the entire time, so remember to check in here for cool backstage sneak peeks). Earlier today, one of the lucky ladies from PopSugar got the chance to chat with Gwen about all manner of things, including the multitalented star's iconic red lipstick and what's up next for Harajuku Lovers. To find out what she had to say, just read more.
On her red lips:
My husband actually really likes it, so whenever I don't [wear red lips] he's like, "Where are the lips?" I like that Hollywood glamour — always have and always will. [I'm] stuck in my own ways!
On her new line of fragrances:
The new fragrance is Sunshine Cuties. Last time we got to change the clothes; this time we got to change the fragrance, which is really fun and really challenging. For me, fragrance is really hard because it's so abstract . . . It's really hard, especially doing five at once and trying to get personalities in there — the girls' and my personality. I like these. They're a lot lighter and more kind of daytime-summery . . . And we have new ones coming out; they're mind-blowing. So adorable.
On Harajuku Lovers going so far:
I really love the projects. I can't belive that it got this far, because I started Harajuku Lovers because of my album — to do a whole world of Harajuku, and it was never intended to keep going. But these dolls, I just like them; I have the big ones in my house.