Happy birthday, indeed. We dread every birthday as we loom ever closer to the big 3-0, but Gwen Stefani [1] proves that there's nothing to fear when it comes to aging. The eternally cool singer, mom, fashion designer, and The Voice coach turned 45 today, proving that age is seriously just a number. While she found her signature red pout decades ago, she has no reservations about mixing up her hair or beauty look. And do we even need to mention her skin? It's so flawless that we wonder if she actually discovered the fountain of youth somewhere in SoCal. Keep reading to see her gorgeous evolution throughout the years.
— Additional reporting by Jaime Richards, Miriam Lacey, and Kaitlyn Dreyling
1989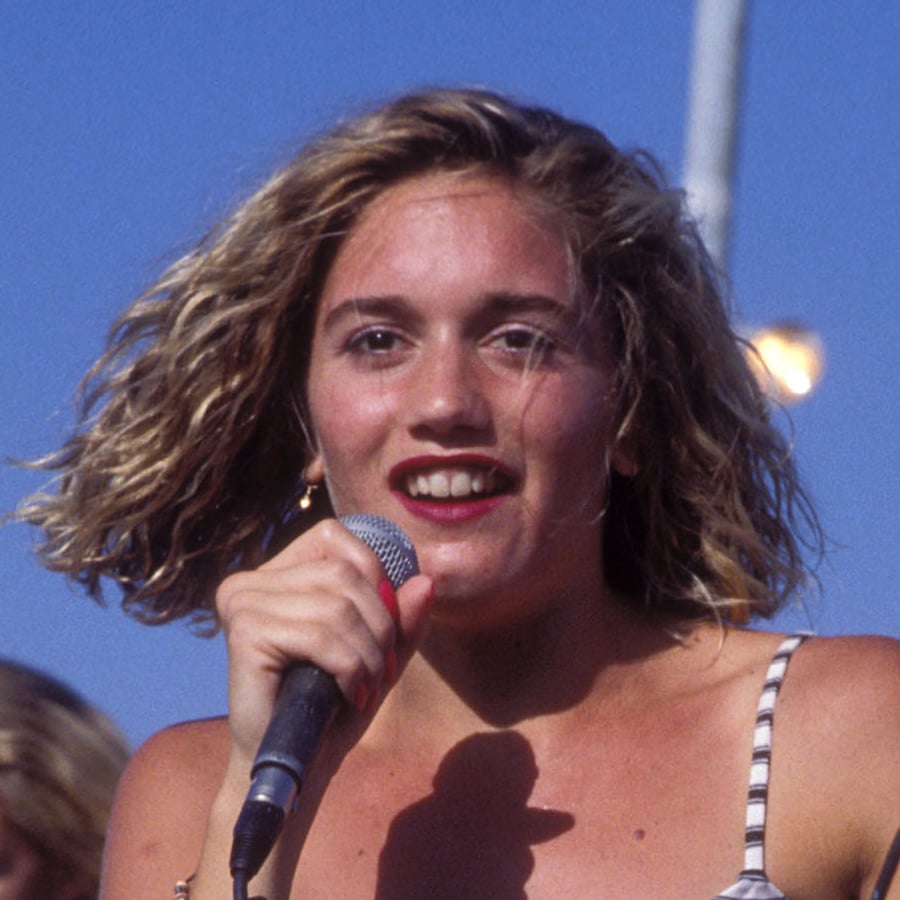 A wee Gwen performed at a beach concert in the late '80s, wearing a tousled bob that would look just as cute today.
1996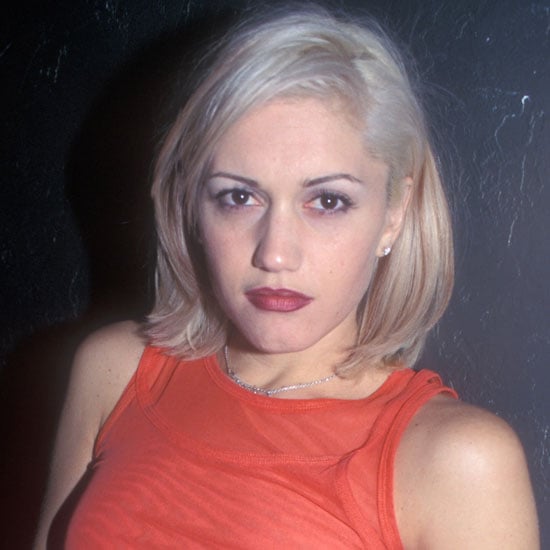 Gwen's signature platinum hair and red lipstick were both in place by the time she was 27.
1997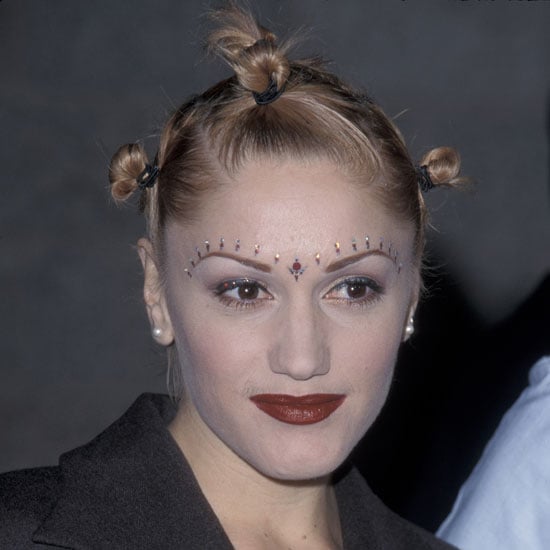 For the eighth annual Billboard Music Awards, Gwen donned a series of minibuns in her hair and bindis along her brows.
1998
Gwen went with raspberry-blue strands, rhinestones, and henna for the MTV Music Awards.
1999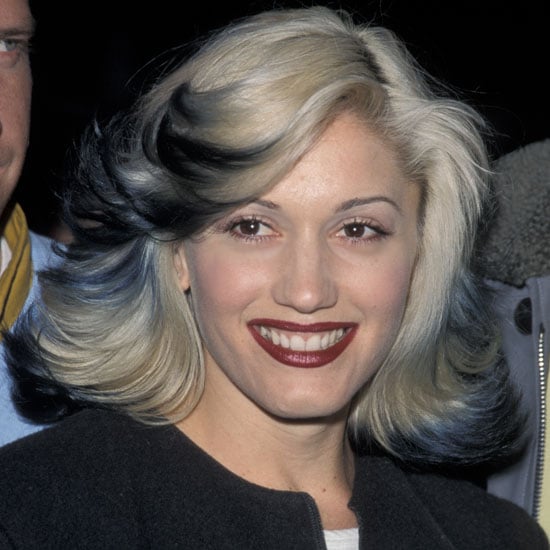 In the late '90s, the singer started experimenting with more subtle colors against her platinum base, like these navy-tipped strands.
2000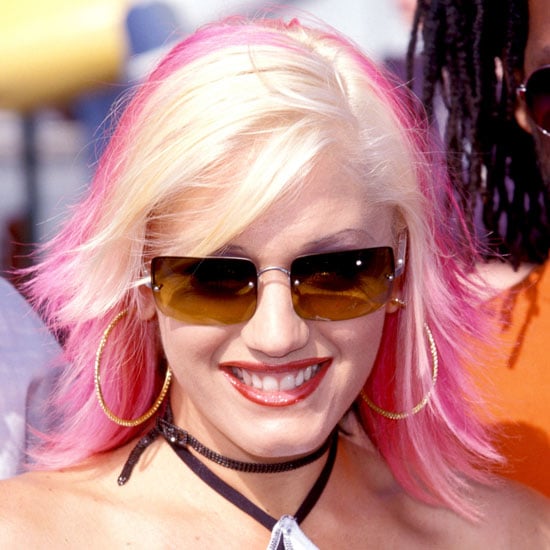 And here's the pink hair that launched a thousand teen-girl imitations.
2001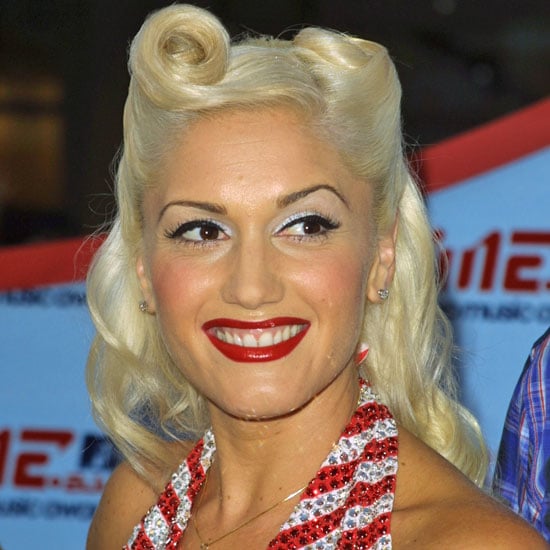 These retro rolls were a classic example of Gwen's vintage pinup girl style.
2002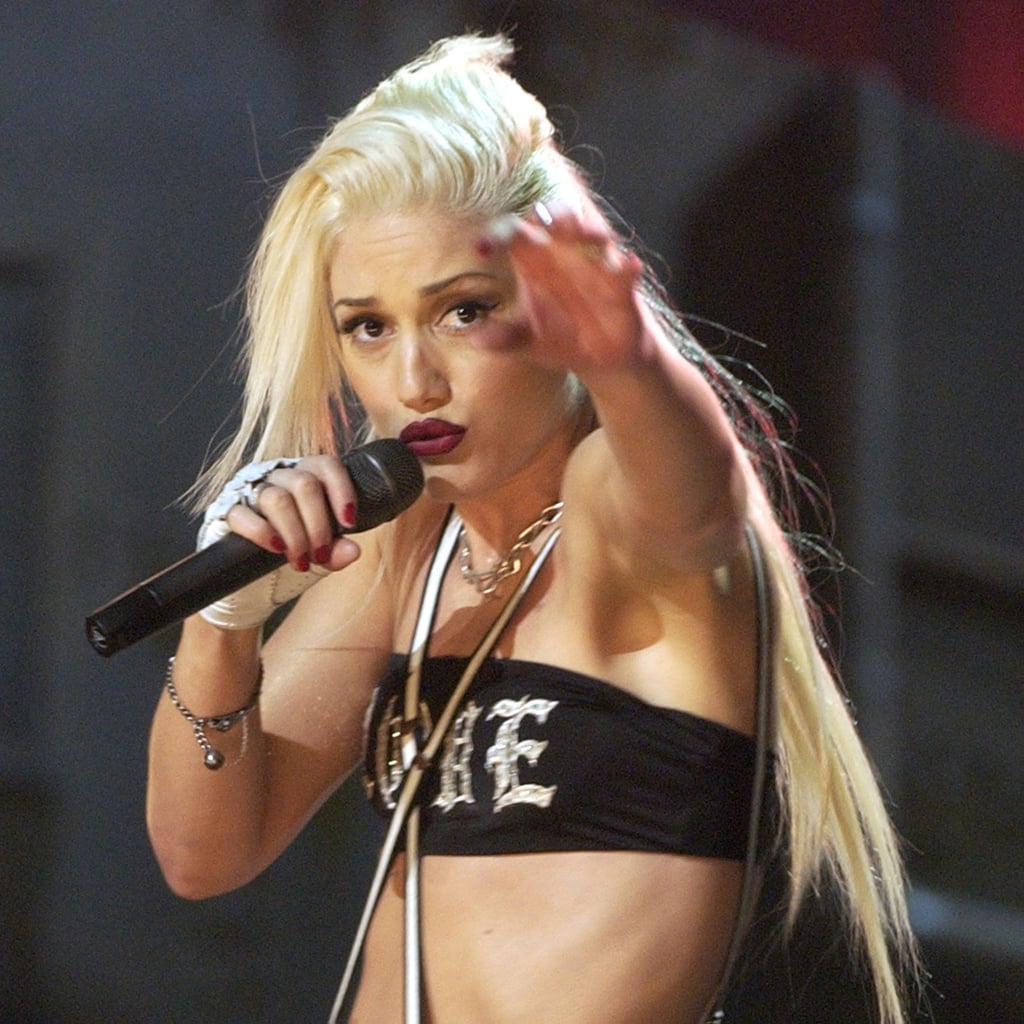 Remember when extensions got really, really popular all of a sudden? Gwen certainly went with it.
2003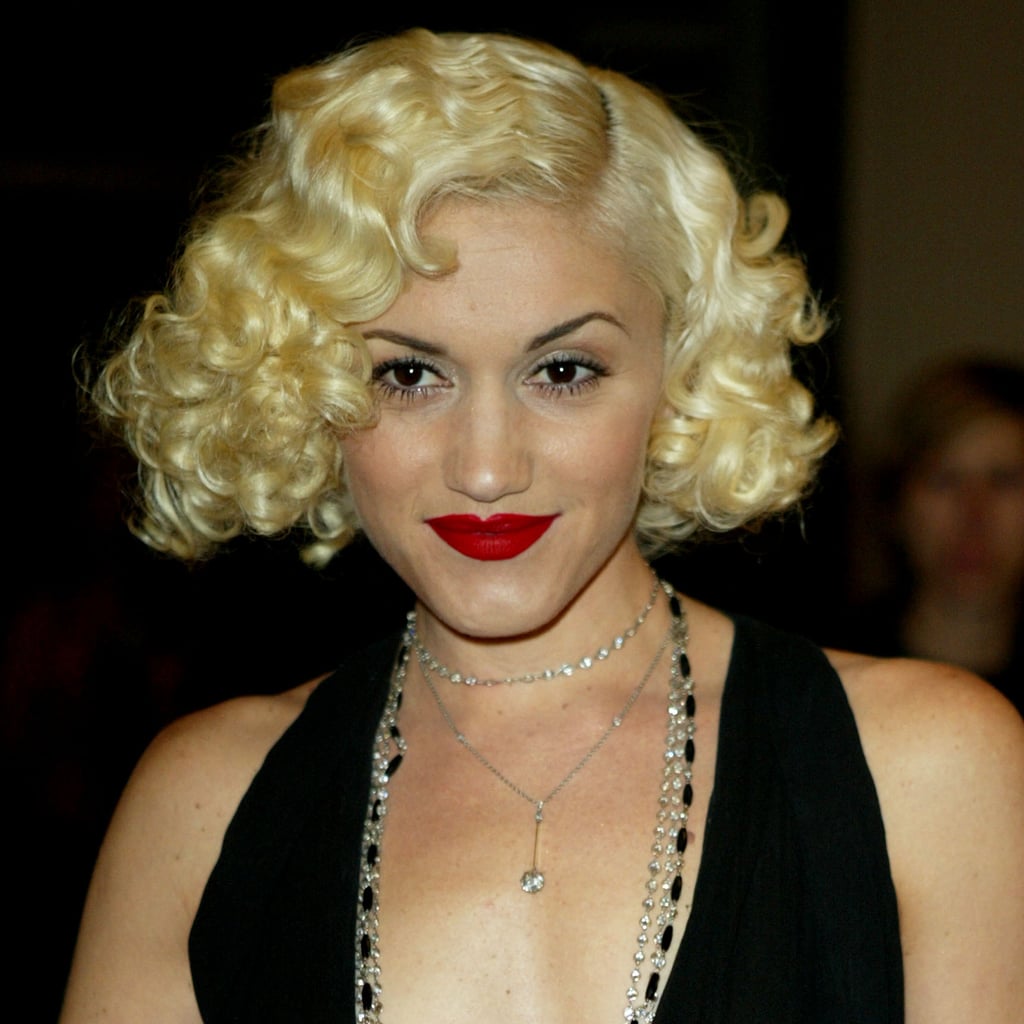 To play Jean Harlow in The Aviator, Gwen wore a cute 1920s flapper bob.
2004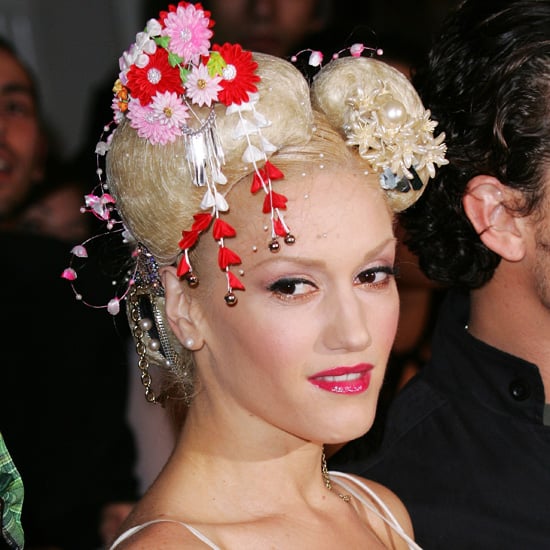 With the girlie flowers and petal-pink makeup, it was the beginning of Gwen's Harajuku phase, naturally.
2005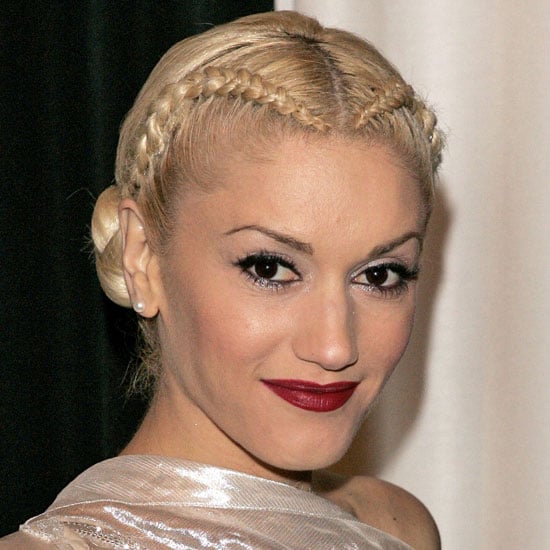 Only Gwen could make a braided bun look this incredibly cool.
2006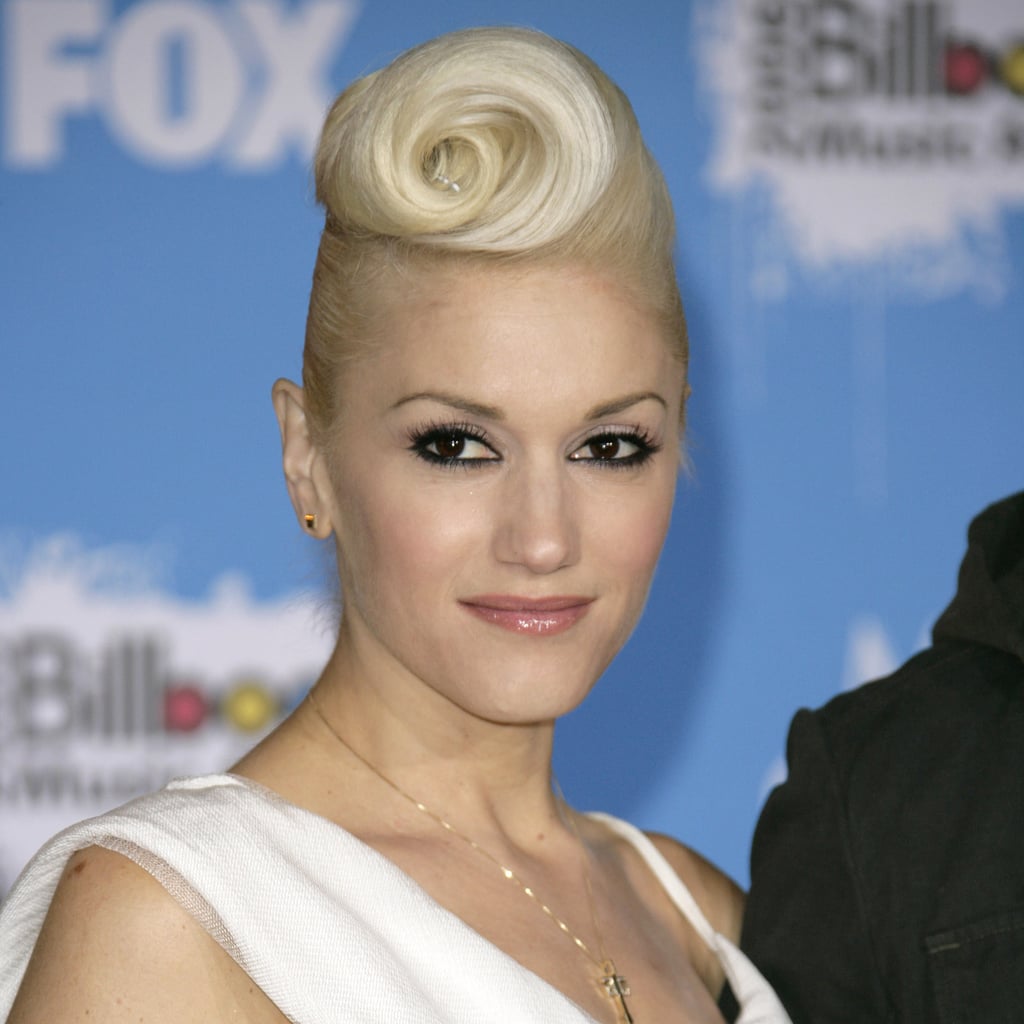 This swirled pompadour style was polarizing; you either adored it or couldn't stand it.
2007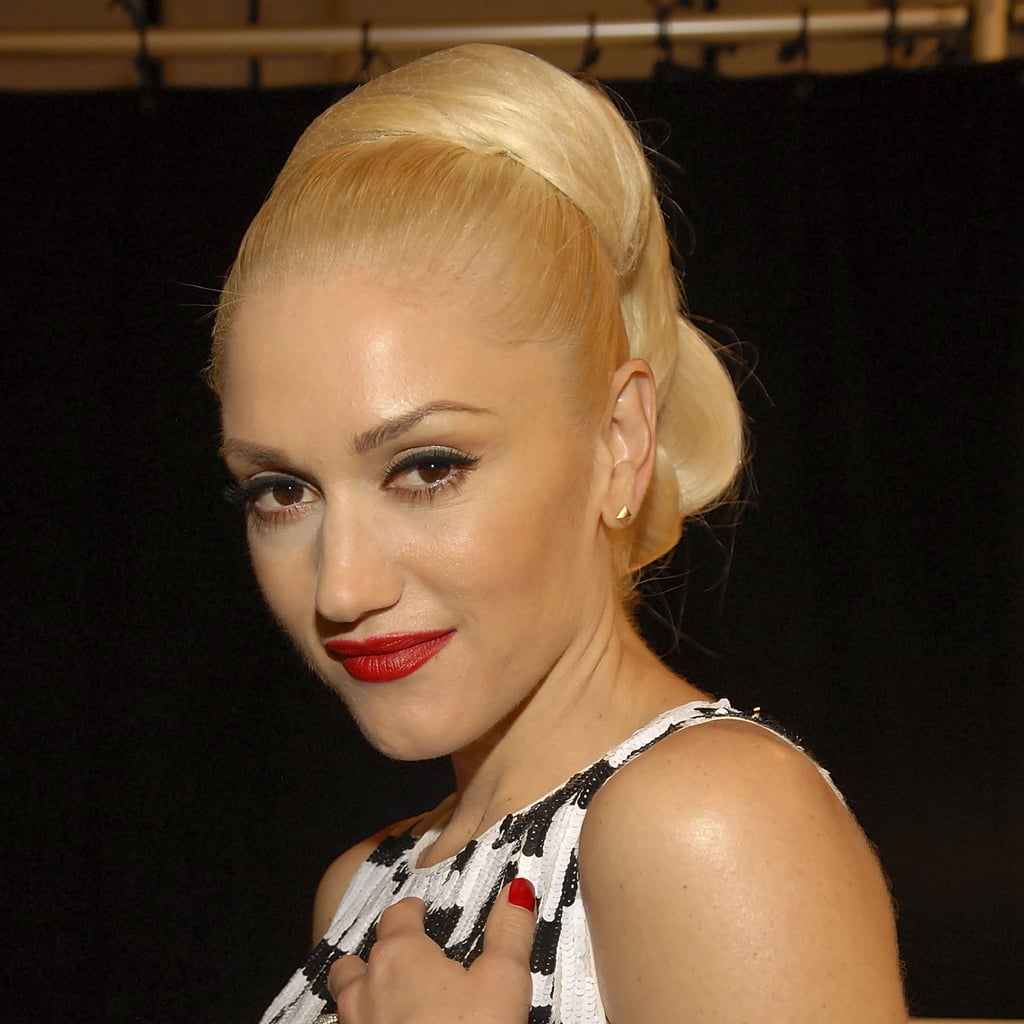 Gwen's love affair with volume continued with this oversize, pulled-back bun.
2009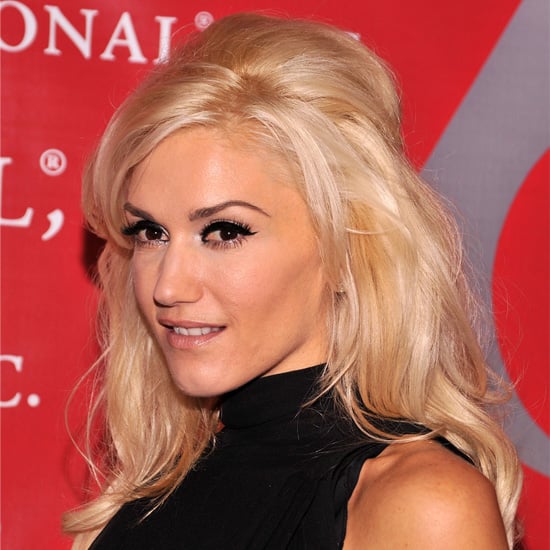 At a 2009 event, Gwen traded in her red lipstick and quirky hair for a decidedly glam-mod look.
2010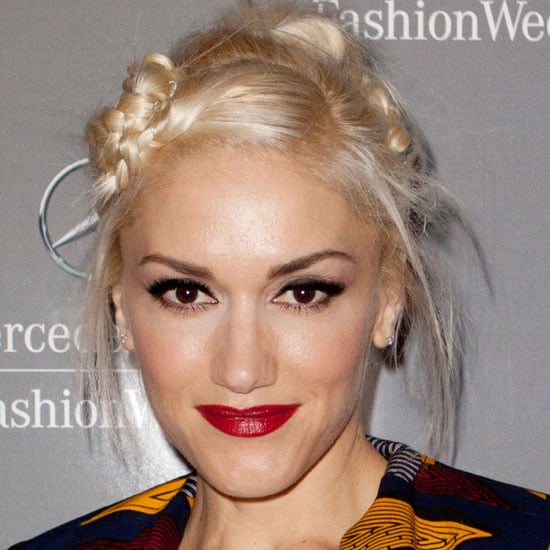 Gwen will probably always be ska punk at heart, like the time she wore these modified versions of her iconic minibuns to Fashion Week back in 2010.
2011
One thing is for sure: whether in her 20s or her 40s, Gwen has always had the retro-cool thing down pat.
2012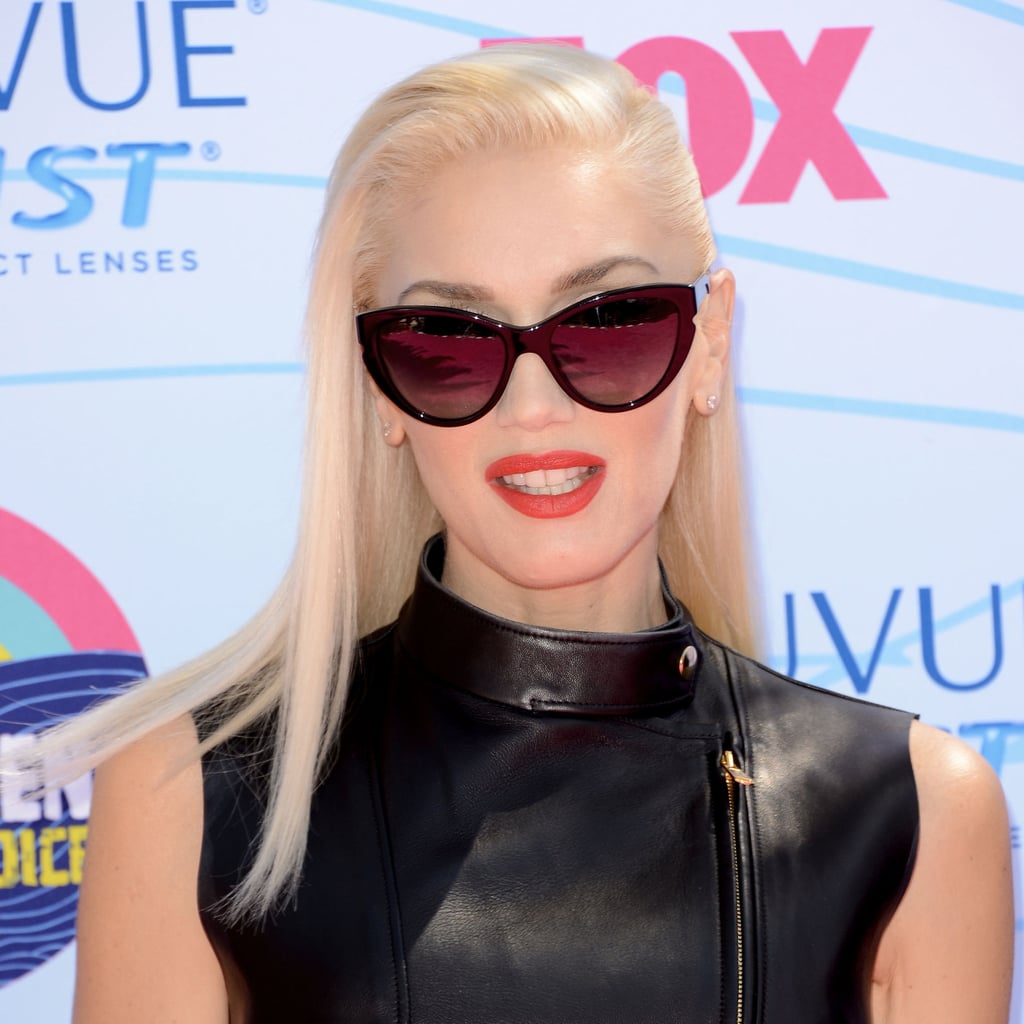 Polished, platinum, and always lovely, Gwen is a style icon and one hot mom.
2013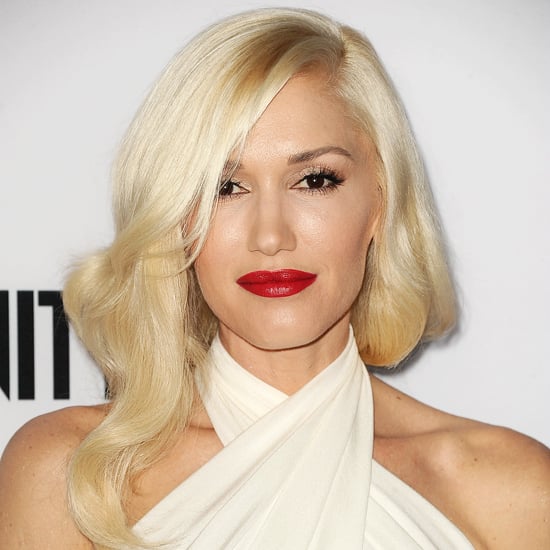 No matter how unique her style may be, Gwen also knows how to embrace Old Hollywood glamour, too.
2013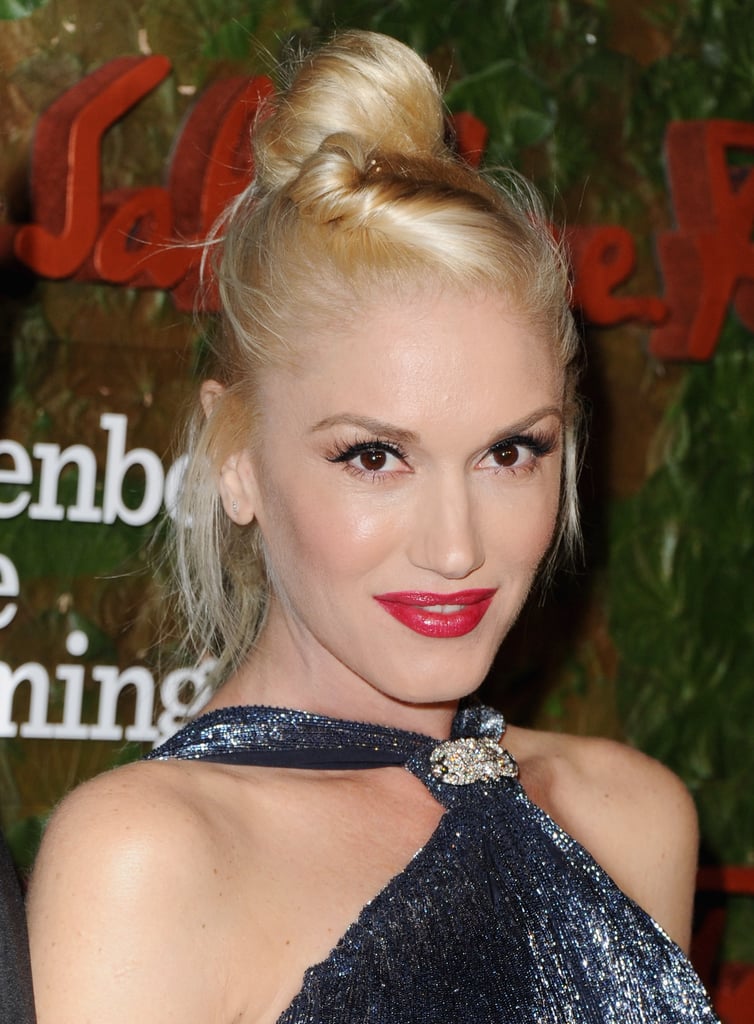 Never one to fear an out-of-the-box look, Gwen opted for this coiled updo at the Wallis Annenberg Center For Performing Arts Inaugural Gala.
2014
Gwen updated her classic "platinum minibuns and bright lip" look at the MTV Video Music Awards by keeping her hair down and loose and switching to a hot pink pout.
2014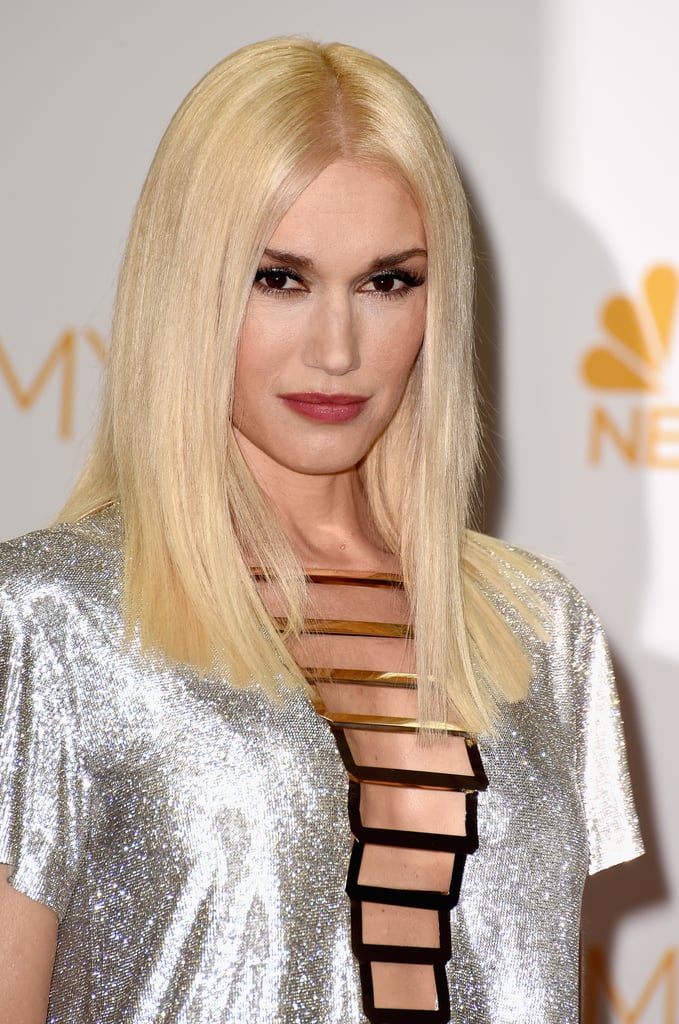 At the Emmy Awards, Gwen went for a more sultry look, choosing smoky eyes and a bare décolleté.
2014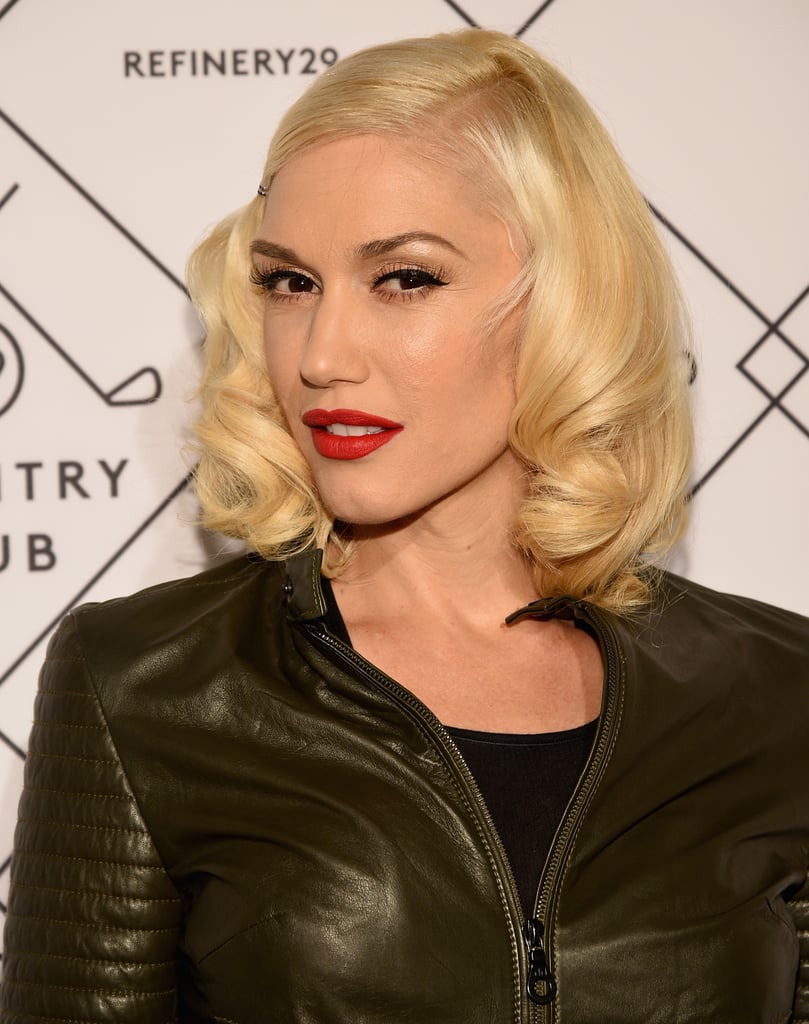 At the Refinery29 party for New York Fashion Week, Gwen flaunted her signature retro-chic style. We can't help but envy her bone structure!
2014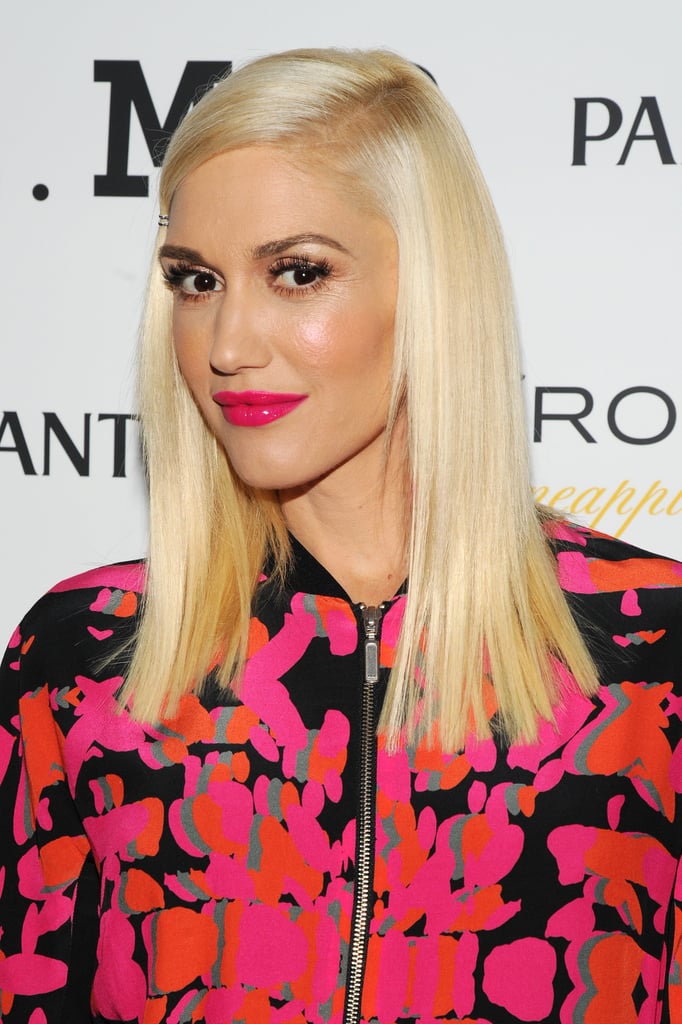 Gwen presented the L.A.M.B. Spring 2015 collection at New York Fashion Week with sleek, straight hair and a fluorescent pink pout.