Gwen Stefani Red Lipstick | 2013
Lady in Red: Who Wore Crimson Lipstick Best This Week?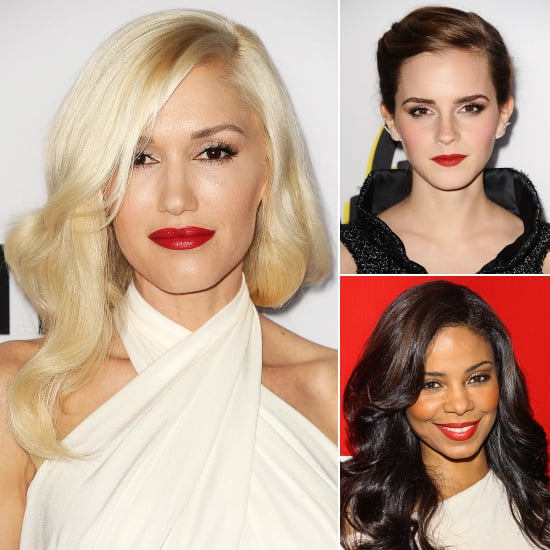 Red lipstick is always a classic, so it's no wonder celebrities embrace the glamorous color, and this week, we saw three great examples. Gwen Stefani wore her classic red with soft, blond curls, while Emma Watson paired her crimson pout with a glamorous updo. Sanaa Lathan opted for a soft apricot cheek to balance the color. All three ladies prove cherry red lipstick works on all complexions and with all hair colors, but whose did you like best?