Born into show business, actress Gwyneth Paltrow [1] is a natural on the red carpet. And throughout the years at the Oscars, she's taken some risks when it comes to clothing, hair, and makeup choices. Remember the see-through dress and smoky makeup from a few years back? Gwyneth is set to perform at the show this Sunday, but before then, gear up for the big event by checking out all the beauty looks she's worn to Oscars past.
1994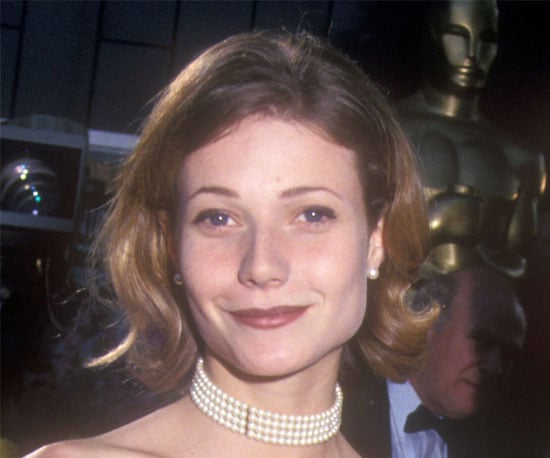 In her early twenties, a darker blonde Gwyneth was well on her way to becoming red carpet royalty. At the 1994 Oscars, the future winner wore this carefree style, with a brownish-red lip and bobbed hair set in playful waves.
1996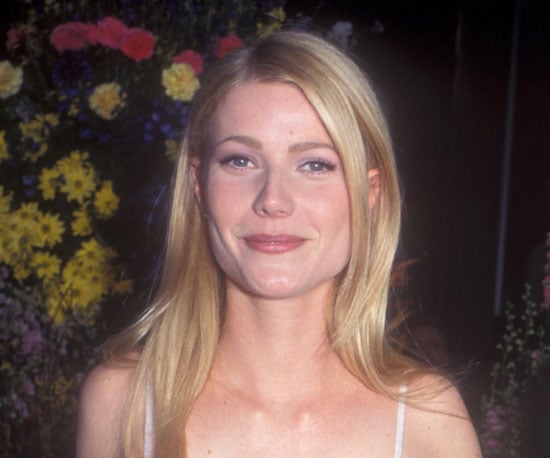 With then-boyfriend Brad Pitt at her side, Gwyneth proved that less can be more. Don't you think this understated look could work today?
1999
It was her winning year in 1999, as 26-year-old Gwyneth picked up one of those coveted gold statues for her role in Shakespeare in Love [2]. Her pink-toned makeup perfectly coordinated with her now-famous Ralph Lauren pink gown. Topped off with a classic bun, her look was timeless, but modern.
2000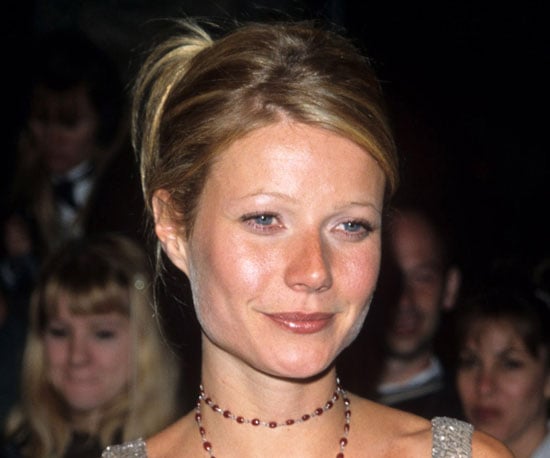 Gwyneth's always been right-on-trend. Her pouffy updo and pinky-beige lipstick were so very turn-of-the-century cool.
2005
Less than a year after giving birth to little Apple Blythe Alison Martin, the beautiful Gwyneth had that new mom glow. Pretty pink makeup, sparkling eyes, and long, wavy hair? That's one hot momma!
2002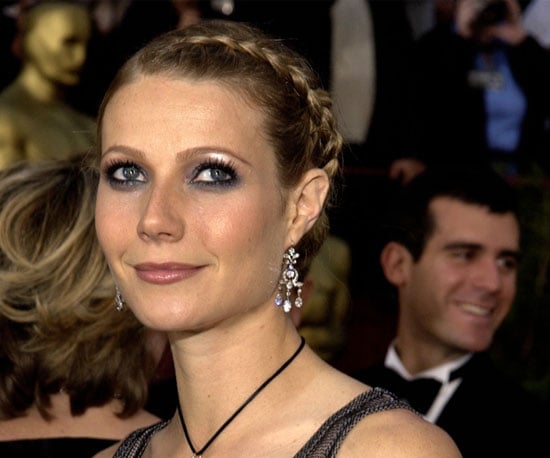 Going for a more hard core image, Gwyneth's smoky eyes and braided updo were edgy and chic. Remember that controversial "see-through" dress?
2007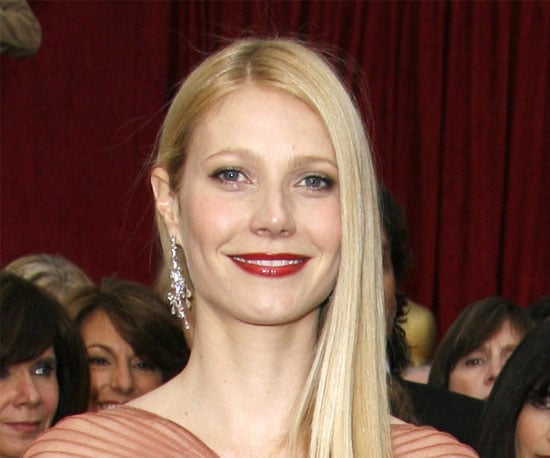 Sporting an orange sherbet [3] gown by designer Zac Posen, Gwyneth's warm red lips and tucked-back straight hair were beyond sophisticated.