Gwyneth Paltrow Harper's Bazaar May 2013 Cover
Gwyneth Paltrow's Take on Beauty: "I'll Try Anything"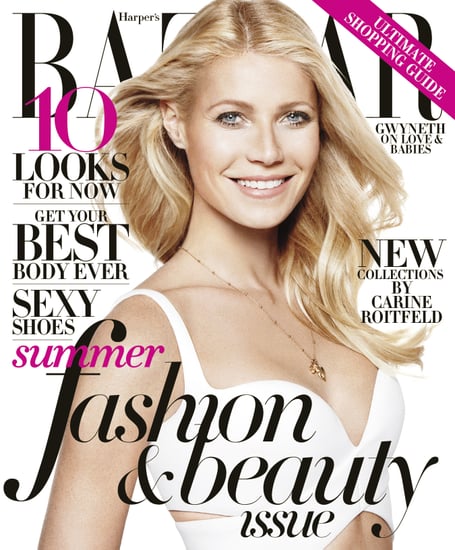 Gwyneth Paltrow proves that she still has what it takes to be a leading lady and a magazine cover model on the May issue of Harper's Bazaar. When it comes to her beauty regimen, the 40-year-old star shared with the magazine, "I use organic products, but I get lasers. It's what makes life interesting, finding the balance between cigarettes and tofu."
And while she'll never try Botox again, she isn't ruling out the more invasive procedures. "I would be scared to go under the knife, but you know, talk to me when I'm 50," she said. "I'll try anything." We're excited for the upcoming release of her latest film, Iron Man 3, and you can be sure we'll be watching out for her red-carpet hair and makeup.