Hair Color and Makeup | Spring 2013
Spring Makeup Trends Customized to Your Hair Color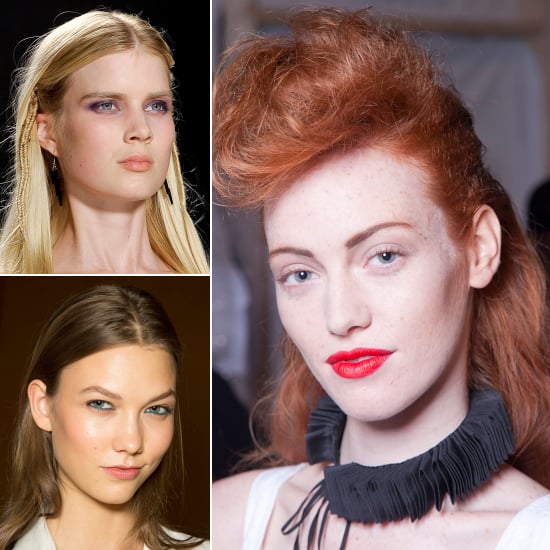 Your hair color can have a big impact on the colors in your makeup palette, and that's why Mark celebrity makeup artist Fiona Stiles recommends different hues for blondes, redheads, and darker-haired beauties. Consider this your personal color-coded key to mastering the Spring makeup trends based on your hair color.
Blondes:
According to Stiles, the fair-haired bunch should turn to purple pastels to liven up their seasonal makeup palettes. Powdery lavenders or a more vibrant violet will accent the golden tones of the hair. She also recommends adding a touch of bronzer on cheeks to fake a sun-kissed glow.
Brunettes/Raven-Haired Beauties:
For those with darker hair and lighter skin tones, Stiles recommends bright corals and peach colors, because they're the perfect neutrals. "It's not as girlie as pink, but not as grown up as red," she explains. Want something more eye-catching? Go for a spot of jade or turquoise eyeliner, which looks especially striking for darker-haired women with deep or olive complexions.
Redheads:
Generally, redheads are discouraged from wearing bold red lip color, but Stiles believes it's a rule to be broken. Match your blazing hair with an equally fierce lipstick hue. "A red-orange lip looks more modern on a redhead," Stiles says.