Hair Color Tips From The Office's Angela Kinsey
The Office's Angela Kinsey on Her Hair Color Know-How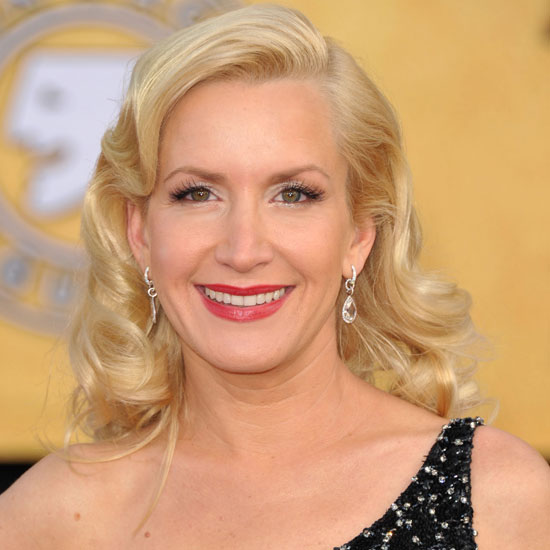 Angela Kinsey may play snarky, eccentric same-named Angela on The Office, but in real life she's a busy actress and hair color aficionado who's currently Clairol's brand ambassador. She has plenty to say about hair, so just keep reading.
On ways to avoid looking washed out:
"I recommend looking in magazines at gals with your similar coloring. You can see what you think works or not. And of course, after you get that perfect hair color . . . a little blush goes a long way!"
On the good and bad sides of experimenting with hair color:
"I once wore a black wig to a Halloween party, and I looked like a zombie. The dark hair absorbed any color I had in my face. So I think I'll say no to dark hair. One time when I was younger, I put pink streaks in my hair. I know, I know — but it was a fun phase. I actually loved it. I felt so sassy."
On what's actually pretty cool about her character Angela on The Office:
"My character has had some awesome updos. I love all of the braids, especially the braid headband. That is all of my hair, gals. No pieces! And I also love the ponytail with the big sweep of hair going from the front to the back in a crescent motion."
On whether there's such a thing as too blond:
"Most definitely. If you're too blond and really fair, you can end up looking completely washed out. The hair color experts at Clairol always recommend going just two shades lighter or darker from your original hair color for best results. That way, no one will ever have to experience a "too blond" moment. And yes, in my years of doing my own hair color, I have gone way too blond. It's a common mistake but easily fixed."
On keeping your hair healthy between colorings to avoid breakage:
"Dried-out, frizzy hair that won't cooperate is the worst. Don't wash your hair all of the time. I mean, I don't want you looking all gross and greasy, but ponytail it a day or two to give your hair a break."