Hair Color Trends For Summer 2012
What's in (and What's Out) For Summer Hair Color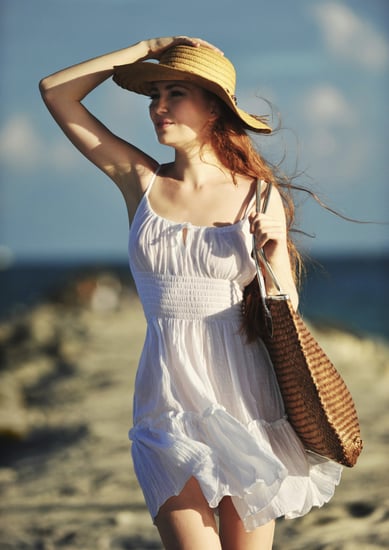 Summer provides the optimal time to have some fun with your hair color. And as long as you take the necessary steps to shield them from the sun, your colored strands should stay vibrant well into the time when the networks debut their Fall lineups. Speaking of bold, "I definitely think reds are the hottest things for Summer," celebrity colorist and Schwarzkopf ambassador Kim Vo says. But there's another shade dominating red carpets this season. To find out how you can revitalize your hair's hue to reflect the warm weather — along with a technique to avoid — keep reading.
What's in: strawberry blond. "When I think of Summer reds, I think of strawberry and sunset colors," Vo says. But this season's red is more of a rose gold or blushing blond, not Lucille Ball-bright red. "It's a Nicole Kidman-blond," he adds. Other stars seen wearing the trend: Katherine Heigl (who Vo colors), Jennifer Lawrence, and Scarlett Johansson.
What's in: vanilla vamp. "It's that '50s-gorgeous color that has dimension," Vo says. "It has a warm, vanilla base, but it has cool highlights, like the girl next door with the bike." Stars seen wearing the trend: Britney Spears (who Vo works with), January Jones, and Emma Stone.
What's out: stripey highlights: "I think very big, thick lowlights and highlights are out," Vo explains. To modernize a bold tone, just go for it, Vo advises. Example: Kelly Osbourne and her no-holds-barred lavender coiffure.