Hair Extensions Could Cause Hair Loss
Are Hair Extensions Causing Too Many Hairy Situations?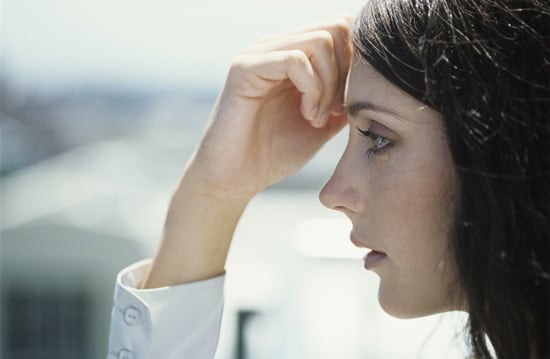 Countless women use extensions to get a little boost in length and volume, but in reality, are these hairy additions causing all sorts of hairy situations? New York City dermatologist Dr. Eric Schweiger seems to think so. "We have patients in their early 20s who come in after having having hair extensions for six months or a year, and they actually have bald areas of scalp," he told Good Morning America.
And while there are definitely people who experience hair loss as a direct result of extensions, many have no difficulties at all. "Everybody can wear hair extensions," explained Angelo David, owner of the Angelo David Salon in NYC, adding, "the formula is getting them to the right extension." To see more, just read on.
Whatever the case, there are quite a few stories of women who have faced disastrous results, such as Miley Ramos of Delray Beach, Fla. After using clip-on extensions for about three months, the 22-year-old's hair started falling out. "I was freaking out. I thought I was going to lose my hair by the time I was 30," she revealed. Ramos's hair grew back after a year. Some women's tales end with Rogaine or hair transplants, but hopefully if you do your research and ensure you're getting the right extensions and application method for your hair type, your problems should be far and few between. Also, having the extensions professionally removed can be an integral step in keeping your natural hair where it should be: on your head.