Hair Extensions Questions
Is That a Weave? Here's How to Spot Extensions a Mile Away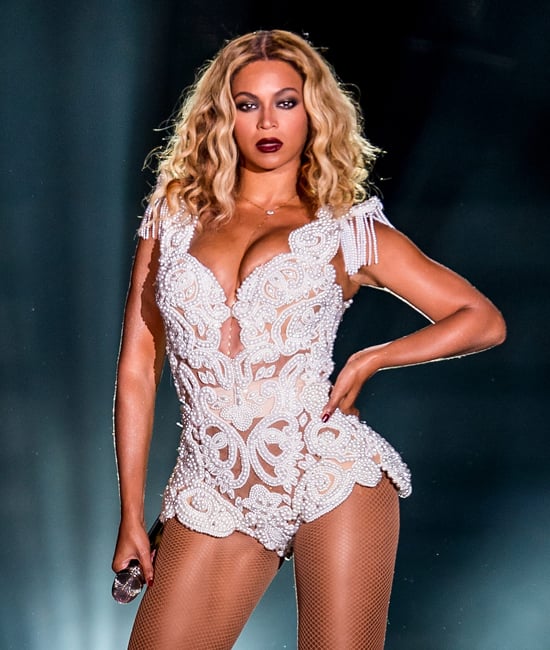 Everyone is talking about weaves this year. Did Beyoncé just take out her extensions or really cut her hair? (Yes, that's a weave.) How much did Oprah's Afro wig weigh? (It was 3.5 pounds!) Are women in Venezuela truly getting mugged for their hair? (Sadly, this fact is true.) The hair-extensions industry is a billion-dollar business. Box braids, wigs, clip-ins, sew-ins — it's all fake, but we're cracking open the can of worms on this taboo topic, because the question everyone really wants answered is, "Is that a weave?" Keep reading to find out.
Is there a difference between a weave and extensions?
The difference between a weave and extensions is mostly up to the person you're speaking to. Most people consider a weave to be the technique of threading hair into cornrows with a needle (hence the term weave). On the other hand, extensions refer to the actual lengths of hair that are put in. There are a number of other application methods: netting, cold fusion, tree braiding, sew-in, micro links, lace-front wigs, glue-in, braids. Does it hurt? Sometimes. Be wary of weaves that are sewn or braided in too tight. This could cause breakage of your natural hair shaft if the tension is too high.
Does synthetic hair have any advantages over real hair?
While synthetic hair is less expensive, human hair is the best option if you're planning to wear your hair for a longer period of time. Human hair looks more natural, can be styled using hot tools, and (best of all) itches a lot less.
Where do weaves come from?
Synthetic hair (i.e. Kanekalon) is a manmade substance that's a mix of plastic and proteins. Whereas human hair (i.e. Remy) is from . . . a human. The strands could be from many different places, but most likely it's sourced from India. The term "virgin" hair means it has never been colored or chemically-treated. The hair can also be bought in many different textures from stick straight to Afro. The price of the hair varies based on the quality. A pack of synthetic hair could cost $2 whereas a quality bundle of human hair could run you $200 and beyond.
Is it something you have to get fitted for?
You don't have to get fitted for extensions exactly. However, when you purchase your hair, you can choose from many different lengths and shades. It's best to buy something close to your natural hair color. You can also get the hair custom colored and cut by a hairstylist to best fit your face. The price of styling depends on the salon you find. However, the more you can customize your style, the pricier it will be.
Do you have to use certain products on extensions?
With synthetic extensions it's best to avoid hot tools (think burning plastic) and washing can be tricky. However, on human hair you can use the same shampoo and conditioner you use regularly, and you can leave the hair in for up to two months. Once you take out the extensions, you can shampoo then soak in fabric softener overnight (to remedy any odor). Store dry in a Ziploc between uses. Depending on the quality of the human hair, you can reuse the same extensions for up to three years.