Hair Ideas | Fall 2013
Banish Boring Hair For Fall With These Hot Star Styles
Are you bored of your current hairstyle and keen for a new look or just eager to get more out of your current cut? Either way, we've collated the best of our Fall hair galleries to help you find your next look as easily as possible. Whether you're looking for a braid or an updo for a special occasion, a bold new color, or a dramatic new cut, we have the inspiration right here. Just read on to find the gallery that suits your style and find dozens of great looks you can copy.
Modern Updos
Stuck in a rut when it comes to styling longer hair? Try out some of these incredible modern updos, from twisted mock-mohawks to classic chignons, by way of plenty of intricate plaits and braids.
From Long to Short (and Back Again)
Considering a dramatic cut? See how both long and short hairstyles looked on a whole host of stars, then decide whether you can pull off a crop! If so, find your perfect cut from some of our favorites.
Long Live the Lob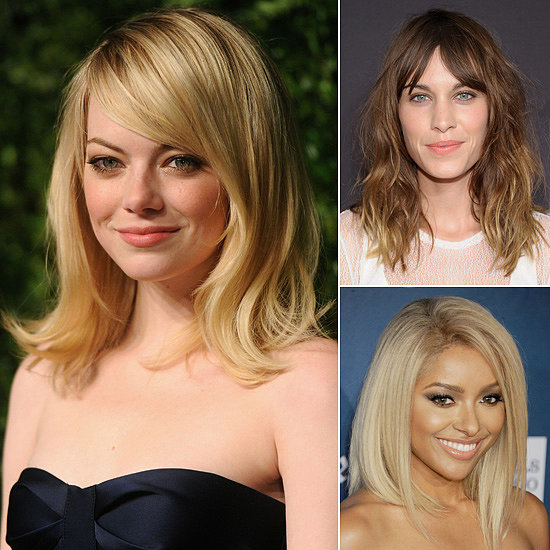 Whether you get this collarbone-skimming cut deliberately or arrive there by accident when growing out a shorter style, the lob is one of the most versatile, modern, and sought-after styles of the season. Follow in the footsteps of the likes of Emma Stone, Rose Byrne, and Kerry Washington, and find your perfect midlength cut And if you're feeling even more adventurous, opt for an asymmetric bob.
Autumn Fringe Updates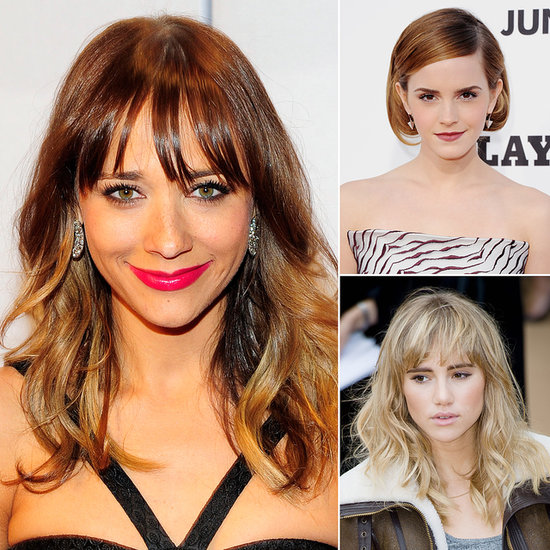 Whether you're considering getting a fringe cut or just looking for new ways to wear the one you already have, this roundup of fringes for Autumn 2013 will give you plenty of ideas. It's amazing what a bit of clever styling, a chic sidesweep, or some shaping can do to revive a flat fringe, and there are some chic styles for the growing-out stages, too.
Cool Color
Brighten up your dull locks with some unexpected color. From soft pastel streaks to full-on lavender lengths, we're here to help you be inspired with these pink, purple, blue, and green hues from our favorite celebrity color chameleons.
Retro Beehives
Love the retro look? Put your own spin on the 1960s beehive, taking inspiration from these red carpet looks. Whether you wear all your hair up or try a half-up style, a bit of volume at the crown will instantly add drama to your style.
Perfect Plaits
Plaits are still huge news, but for Fall, they get softer and simpler. Retire your go-to look and try something a bit more unusual for the new season. Find your perfect plait from our favorite picks.