It's been 20 years since the kids of the original Beverly Hills, 90210 graduated high school, but the show is still a cult favorite among loyal fans. And who wouldn't love it? Between the crazy eye makeup and oversize hair, the show definitely captured a moment in beauty. We're celebrating this anniversary with a high school reunion of sorts and looking back at the iconic beauty hits and misses from the original series.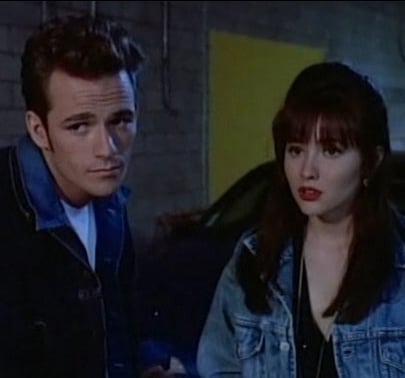 Dylan's furrowed brow and Brenda's bumped-up hair were totally hot at the "rave" they attended in season one.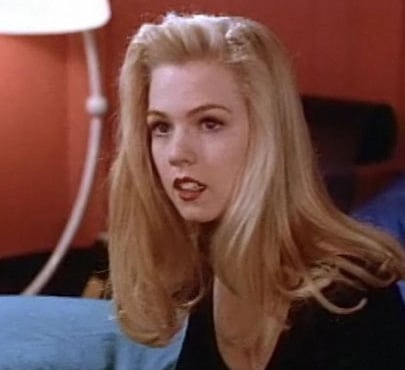 Kelly's hair was the epitome of a California GIrl in the first years: long, blond, and pretty.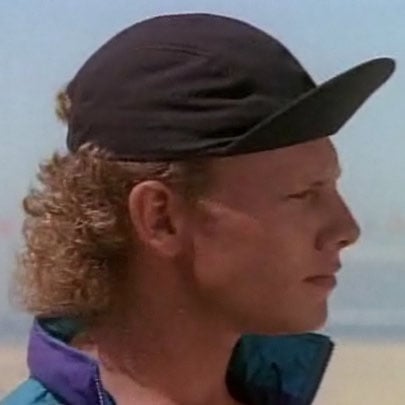 Steve shows off his curly mullet.
Brenda scolds Kelly for her costume choice.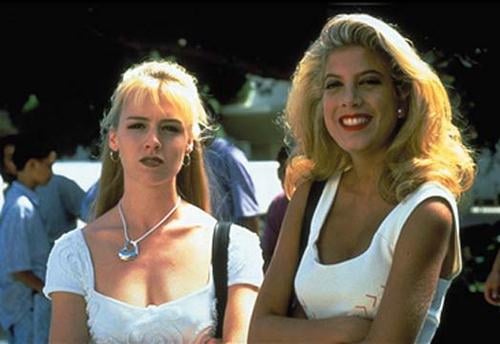 Kelly and Donna display their most iconic hairstyles in an early episode.
On his first day of school, Brandon sports a feathery mullet.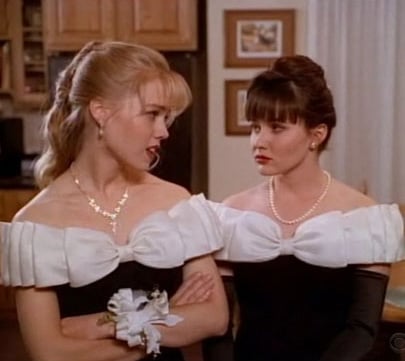 Kelly and Brenda fume because they both wore the same dress. At least their hair was different.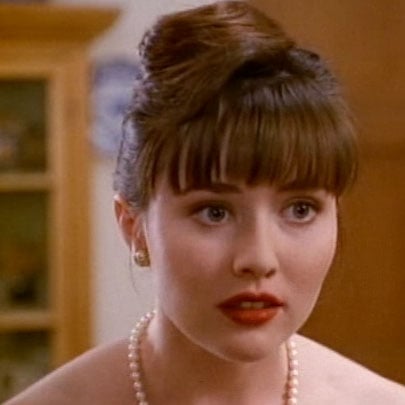 A closeup of Brenda's makeup shows a look that would still be chic today.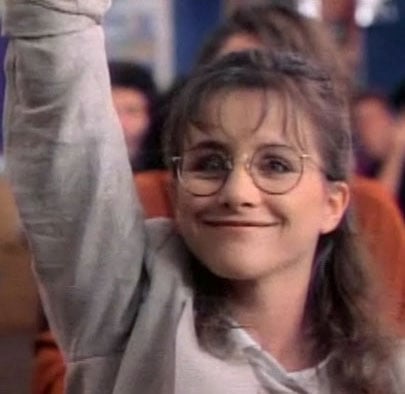 Andrea's curls were natural, but the many, many spiral perms that mimicked them were not.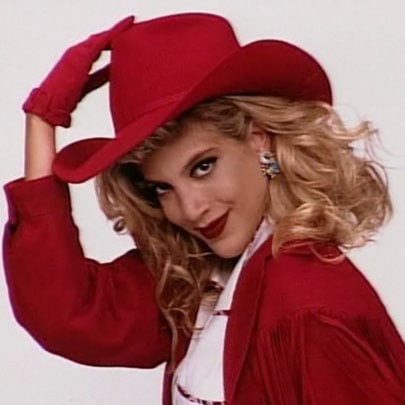 Remember when Donna was "discovered" in France?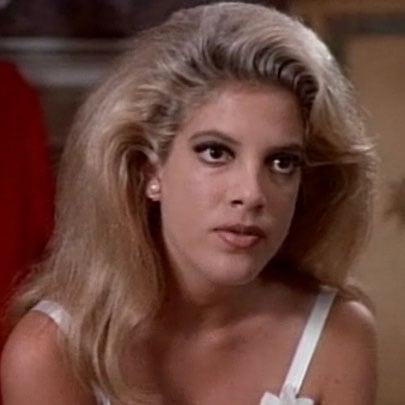 While in France, Donna wore her hair and makeup like French beauty Brigitte Bardot.
Brenda smokes her first cigarette in France, where she also uses sticks to keep her bun in place.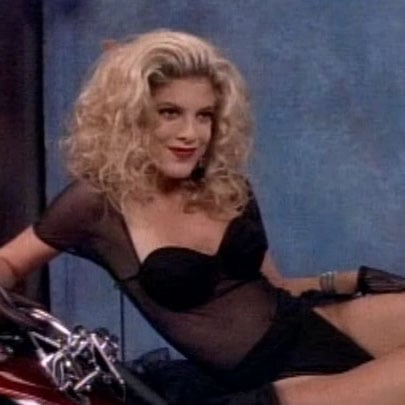 At the modeling shoot, Donna channels her inner video vixen.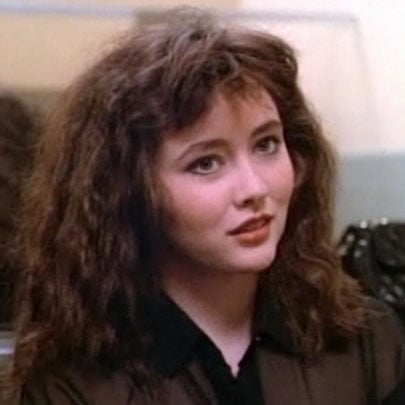 In this episode, Brenda despairs over her Minnesotan hair. This is her first attempt at making it cooler.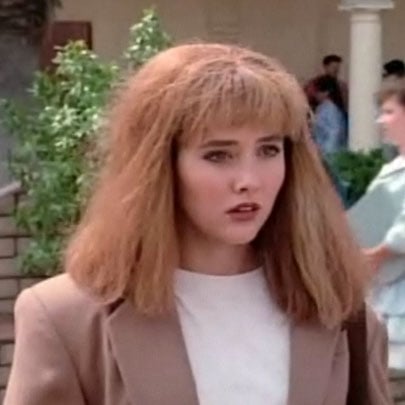 Kelly promised Brenda that a box of hair dye was the key to becoming a beautiful blonde, but the result was less than desirable.
Donna, sporting a side braid, is horrified to discover that she has put both contacts in one eye.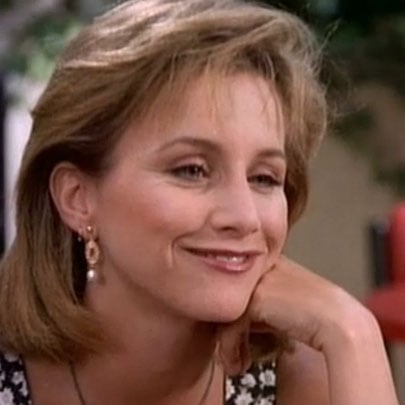 No more curls for Ms. Zuckerman; here she is with a straightened-out coif.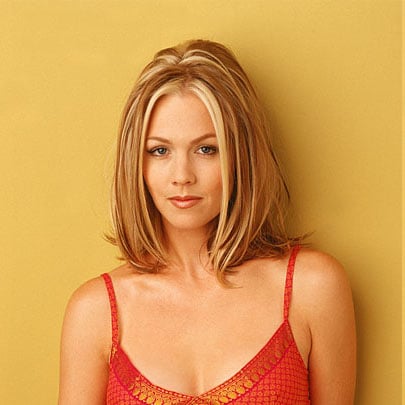 By the final season of the show, Kelly had fallen prey to chunky highlights.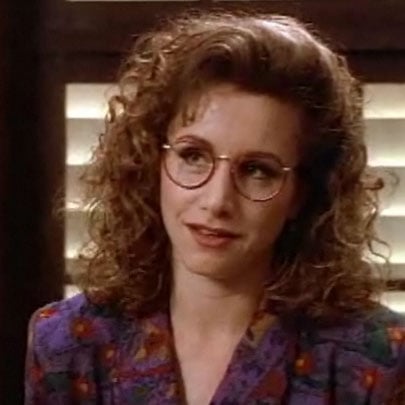 For once, Andrea is allowed to have pretty curls.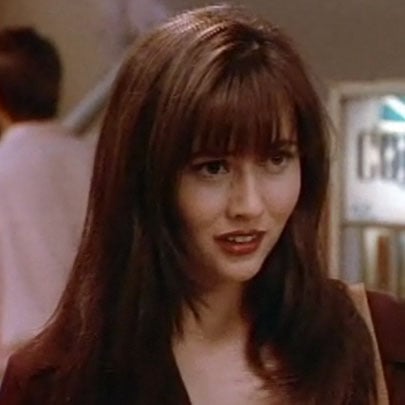 Brenda's brick-red lips preceded the huge brown-lipstick trend of the '90s.
Donna, normally a fan of scrunchies, opted for a more tasteful purple headband in this scene.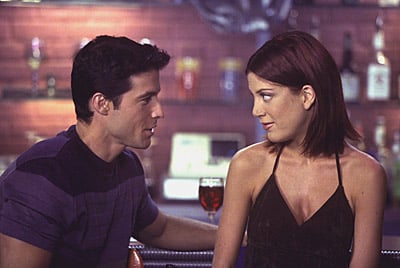 Donna dyed her hair dark later in the series.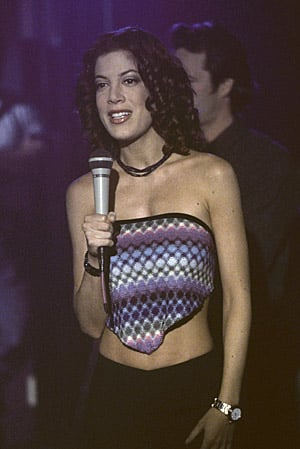 Donna, wearing a handkerchief top, shows off the corkscrew curls so popular in the mid-'90s.
She then made the jump to redhead status with some chunky highlights.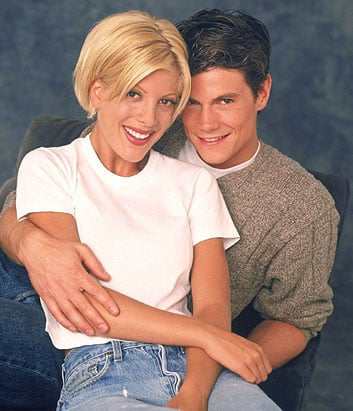 Donna's short blond hairstyle is pretty cute, no?
In the late '90s, Kelly loses the bangs.
Later in the show, Kelly gets a shorter hairstyle. Brandon, however, cannot give up those 'burns.