You picked 'em, they came out — with full-force beauty looks no less. The celebrities on the red carpet of the 2014 People's Choice Awards were not shy with bold hair, from Nina Dobrev [1]'s braided mohawk to Allison Williams's asymmetrical bangs. When it came to makeup, the majority of the A-listers went with played-up eyes (loads of lashes, bold brows, and metallic smoky eyes), dewy skin, and nude lips. Perhaps they're getting ready for Valentine's Day early? And so, we present your all-angles access to the Hollywood's hottest looks of the night.
Allison Williams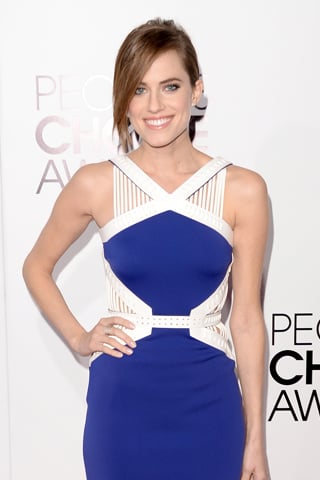 Allison Williams took a hair risk by wearing a seriously asymmetrical updo, parting her hair into a deep side part, pulling the majority of it back, and leaving a loose chunk over one eye.
Nina Dobrev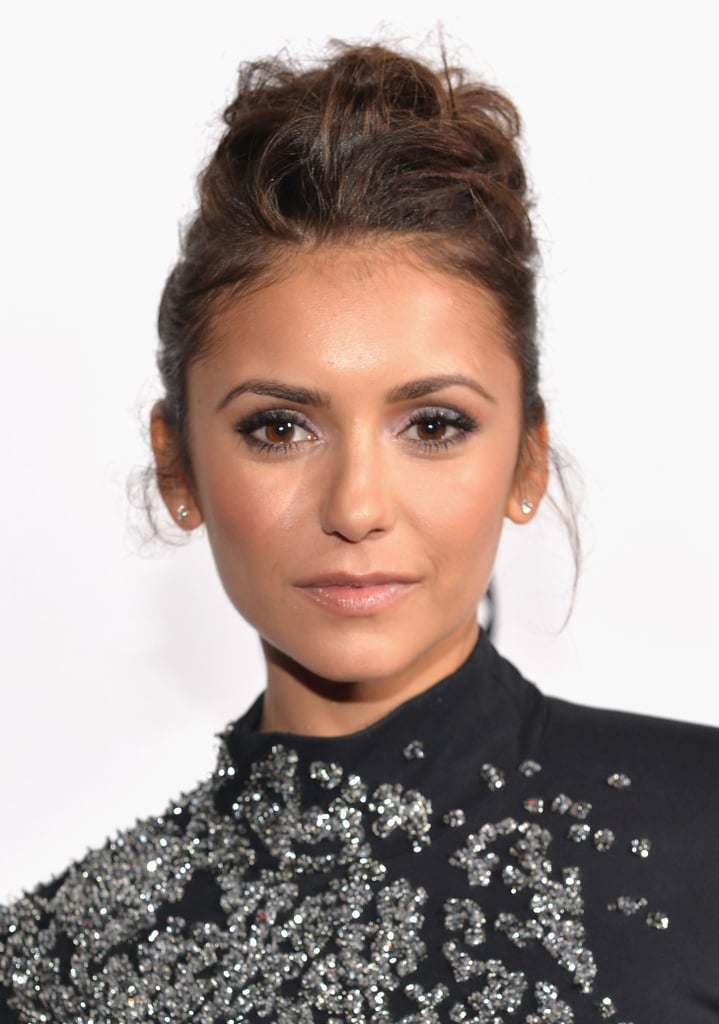 Nina Dobrev [2]'s hair was rockstar-ready thanks to a french twist/braid/mohawk hybrid. The top was superteased, elongating her gorgeous face.
Nina Dobrev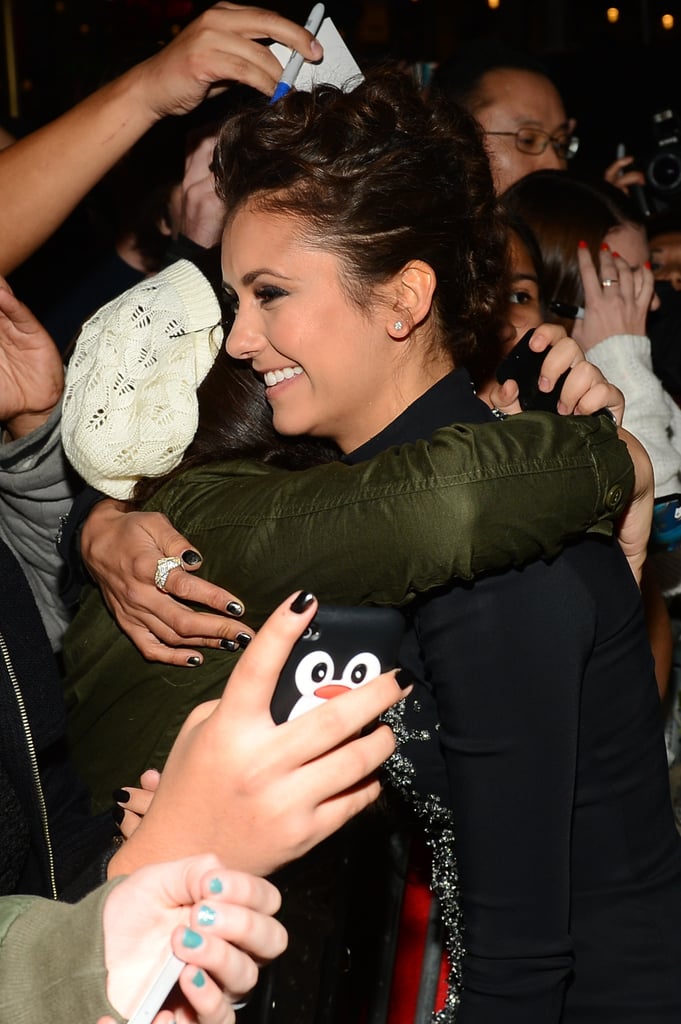 From the side, Nina's funky, twisted style looked even cooler.
Sandra Bullock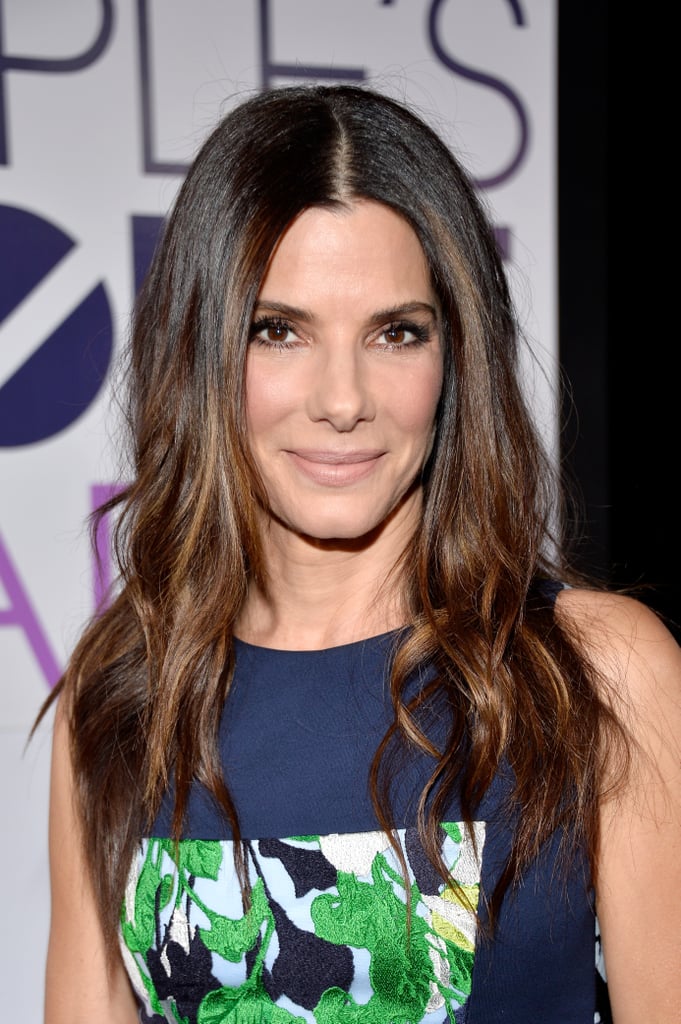 Sandra Bullock [3] proved you can definitely wear beach waves in the dead of Winter — and to a red carpet, no less.
Jessica Alba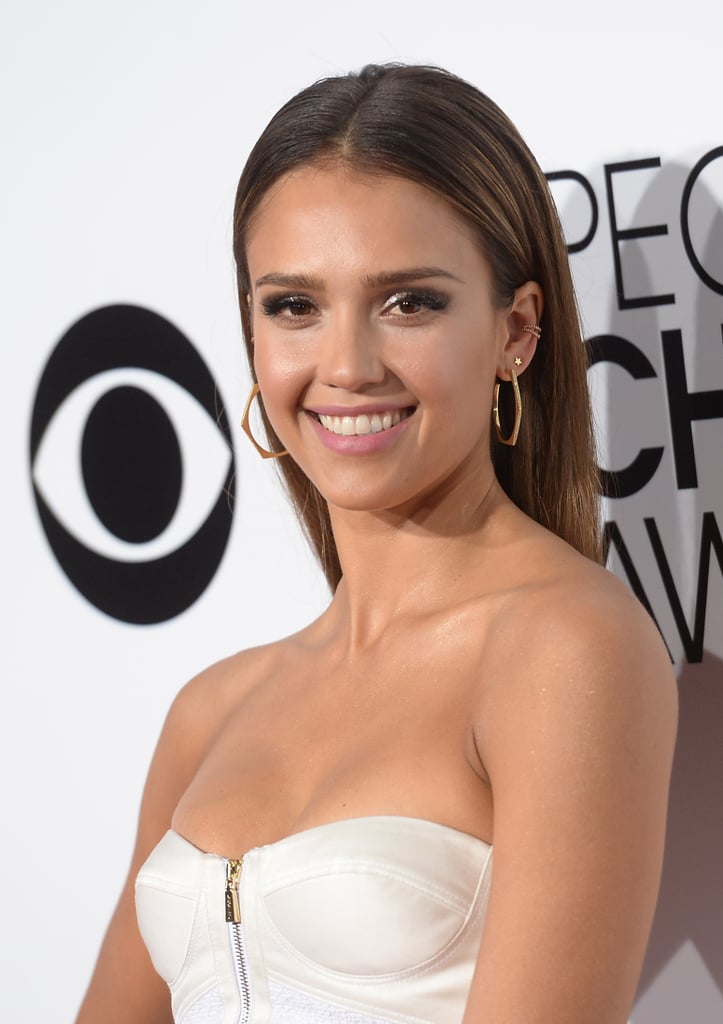 Jessica Alba [4] nailed your next dinner date look by rocking dewy skin, brushed-up brows, candlelit eyes, and a rose-petal pale pink lip.
Heidi Klum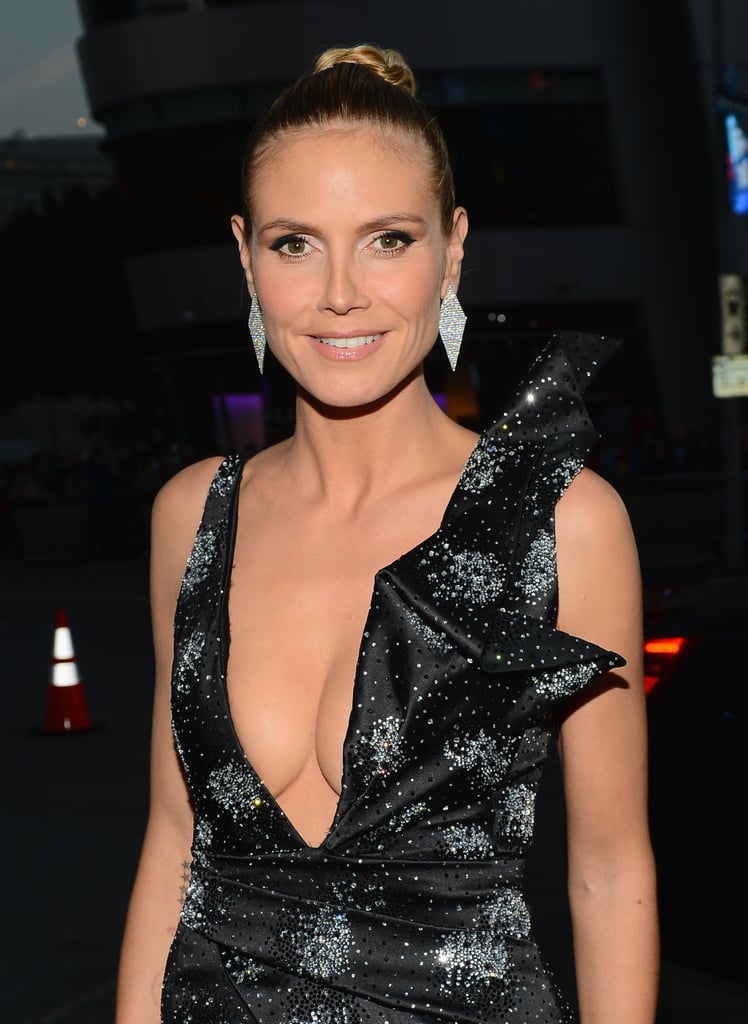 By slicking her hair back with a braid on top, Heidi Klum [5] allowed the attention to land on her silver-to-black winged out eyeshadow and her überexposed décolletage.
Heidi Klum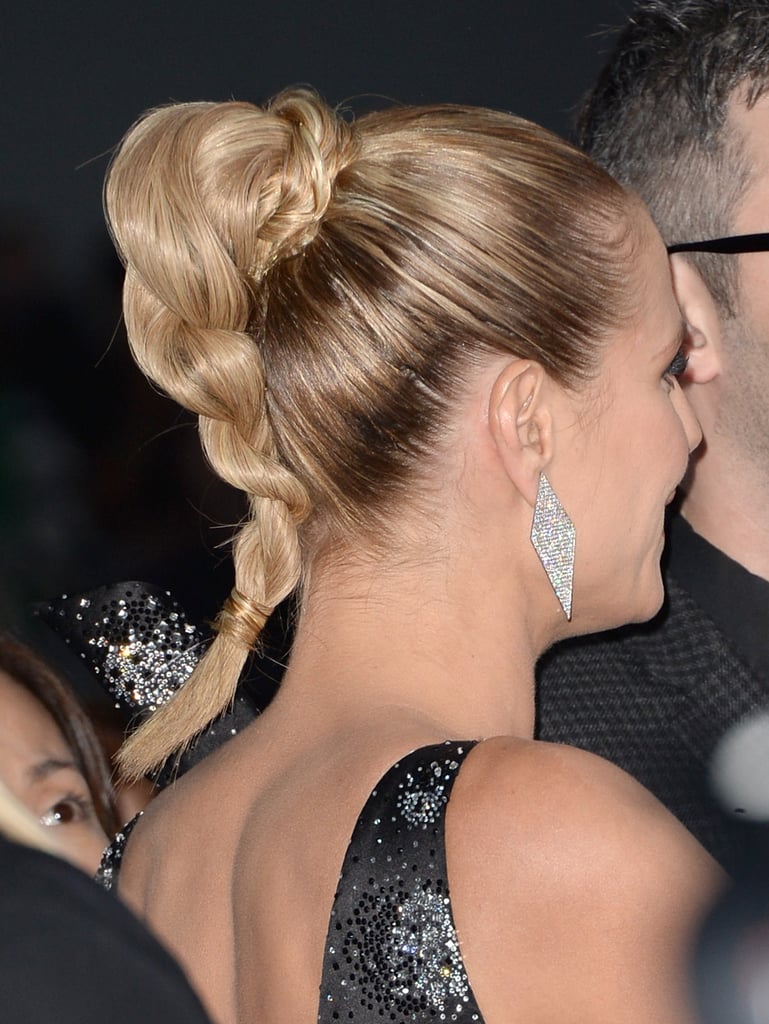 But the model-turned-TV host fooled us! What looked like a topknot head on was actually a twisted ponytail with hair wrapped around the end. Business in the front, party in the back.
Drew Barrymore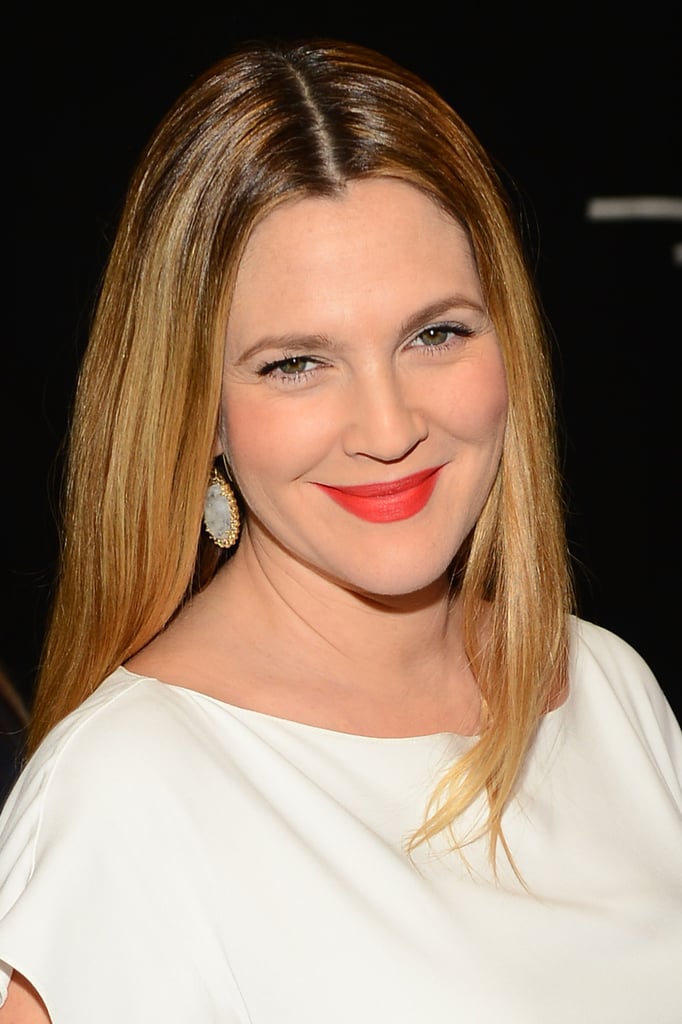 Drew Barrymore [6] showed she is the ultimate beauty girl as usual, rocking blindingly bright orange lips — which is sure to be a huge trend for spring.
Jennifer Hudson
Jennifer Hudson [7] stood out from the crowd of cream lips with a punchy pink pout. Her choice for eye makeup? Smoky, of course.
Sarah Michelle Gellar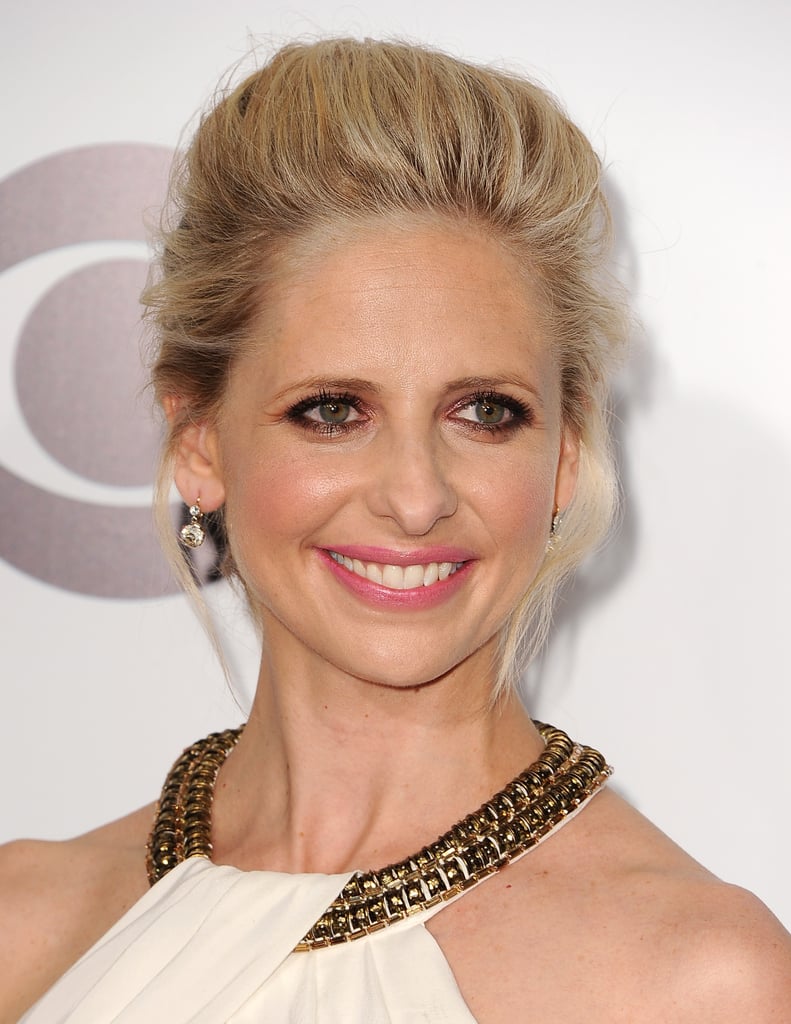 Sarah Michelle Gellar [8] slayed it Buffy the Vampire style at the pre-show festivities with a classic bouffant and a bubblegum pink pucker.
Naya Rivera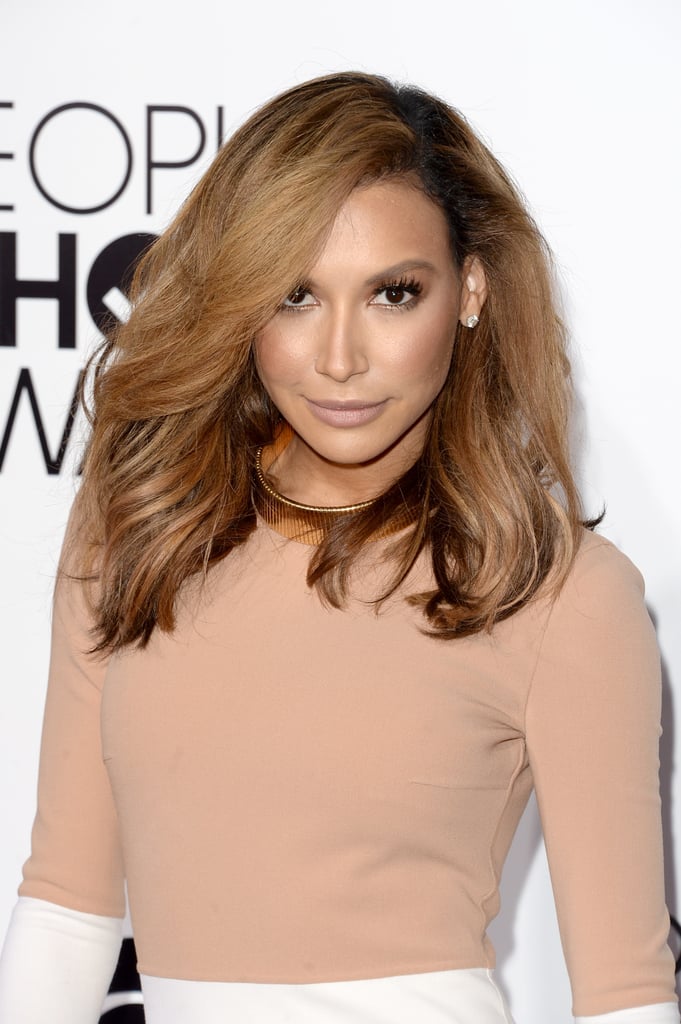 While Naya Rivera kept it neutral in terms of makeup, she turned heads by debuting newly honey-hued locks [9] blown out into big-body waves.
Kat Dennings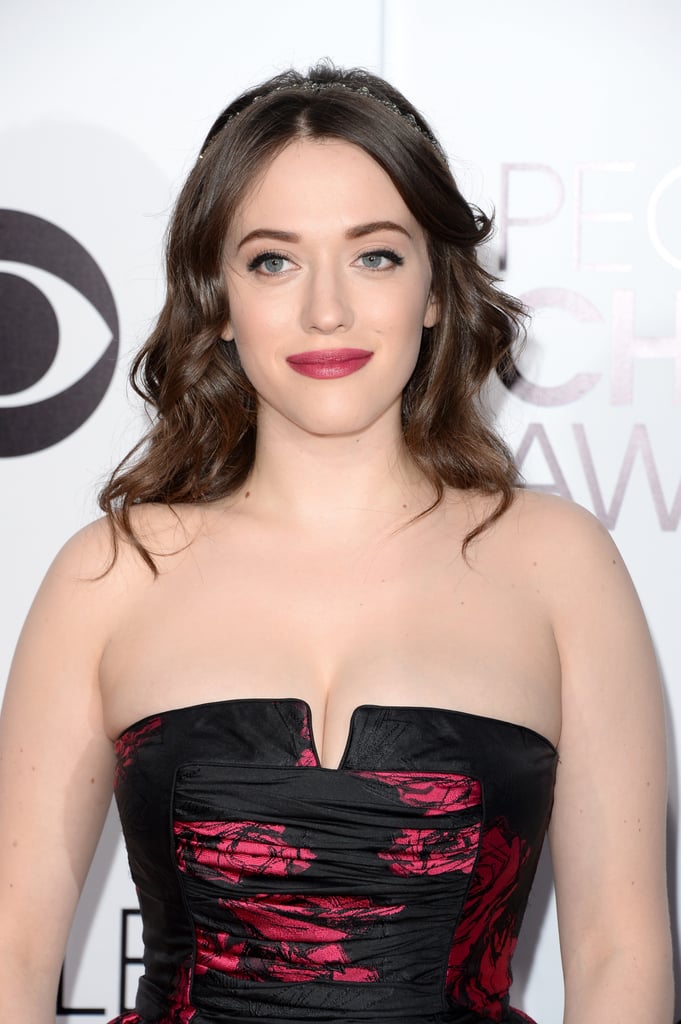 The holidays may be over, but that didn't stop Kat Dennings from wearing a festive Jennifer Behr headband and cranberry lipstick.
Kat Dennings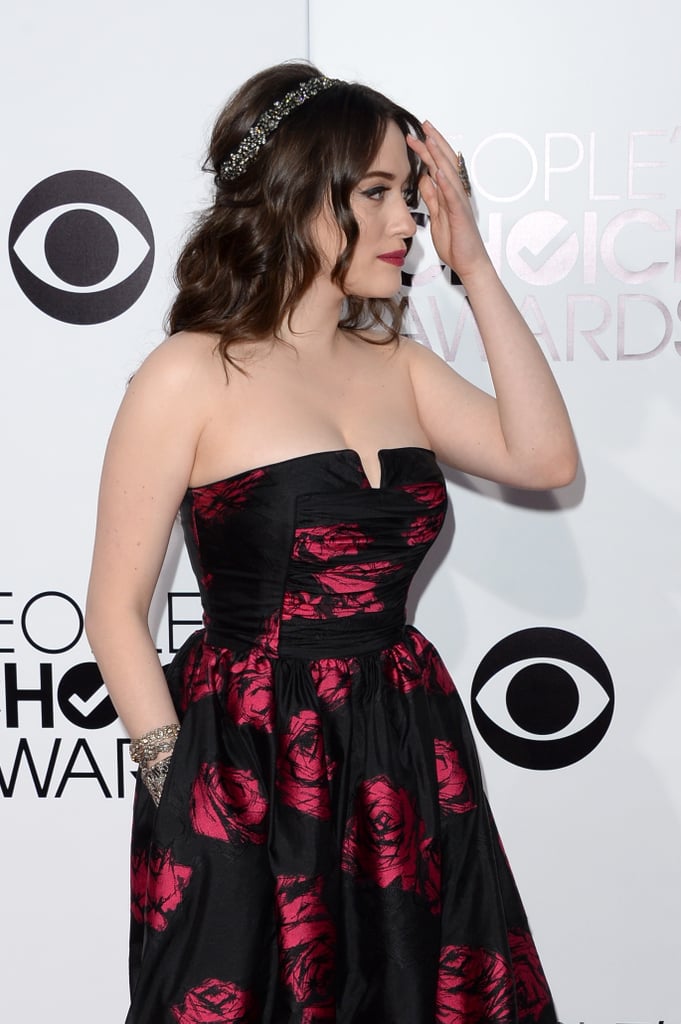 Kat wore her headband way back around her head atop a pile of shiny waves.
Beth Behrs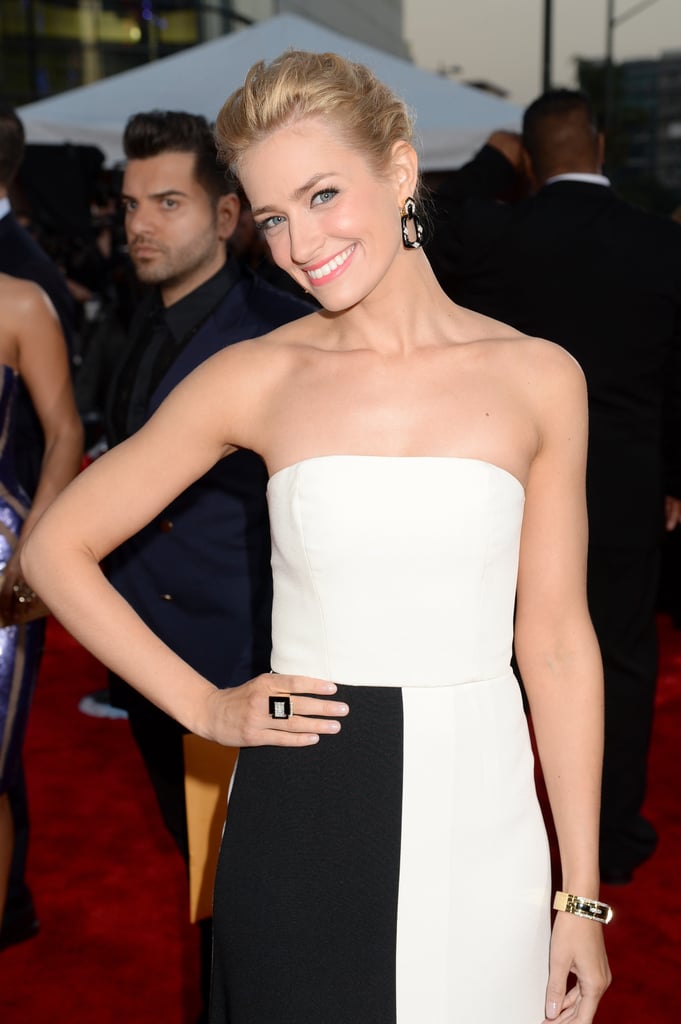 Beth Behrs followed the evening's trend of done-up eyes, creamy skin, and neutral lips.
Lucy Hale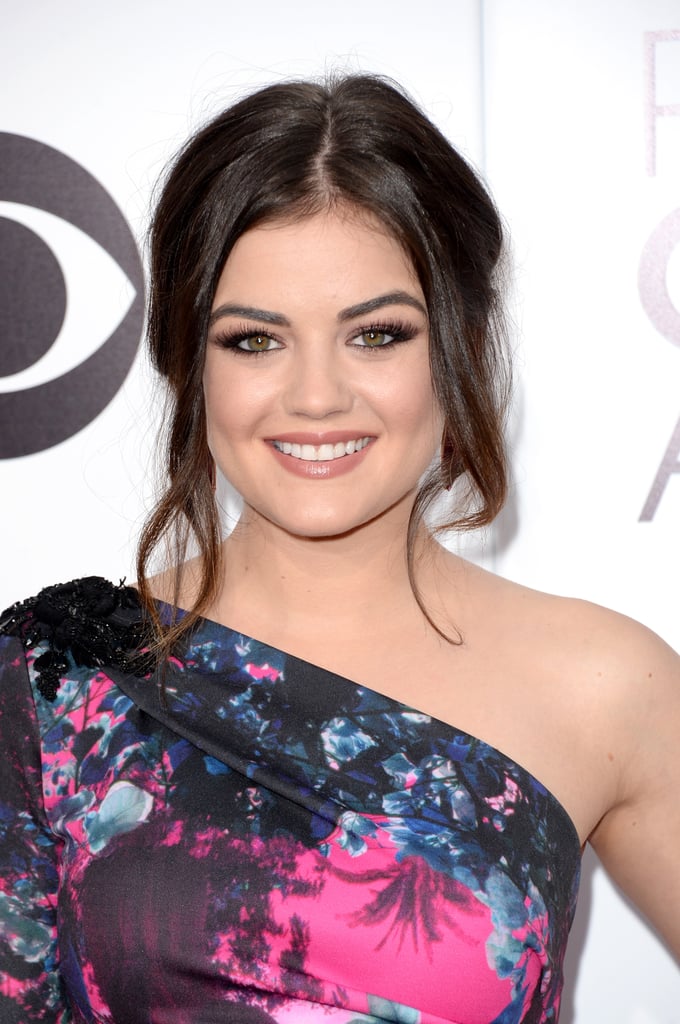 Lucy Hale traded in her signature sideswept hairstyle [10] for a symmetrical undo, completed with bold eyebrows, a serious flutter, and glossy nude lips.
Lucy Hale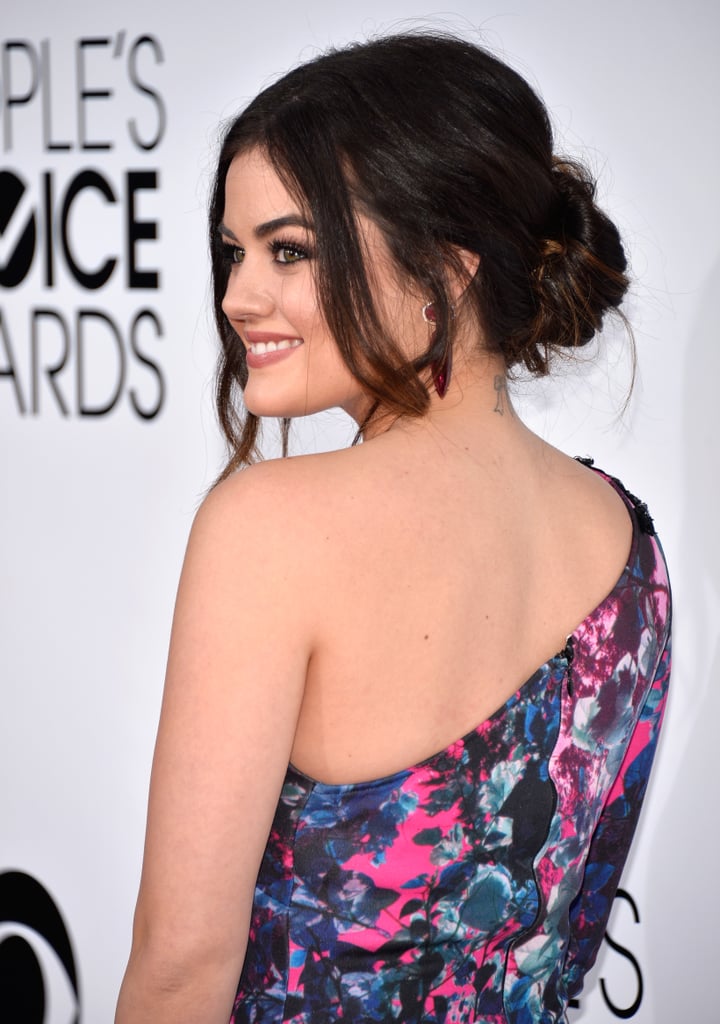 From the back, it was easy to see how the Pretty Little Liars star teased the crown of her head before pulling her locks back into a boho-messy low bun with long layers framing her face.
Malin Akerman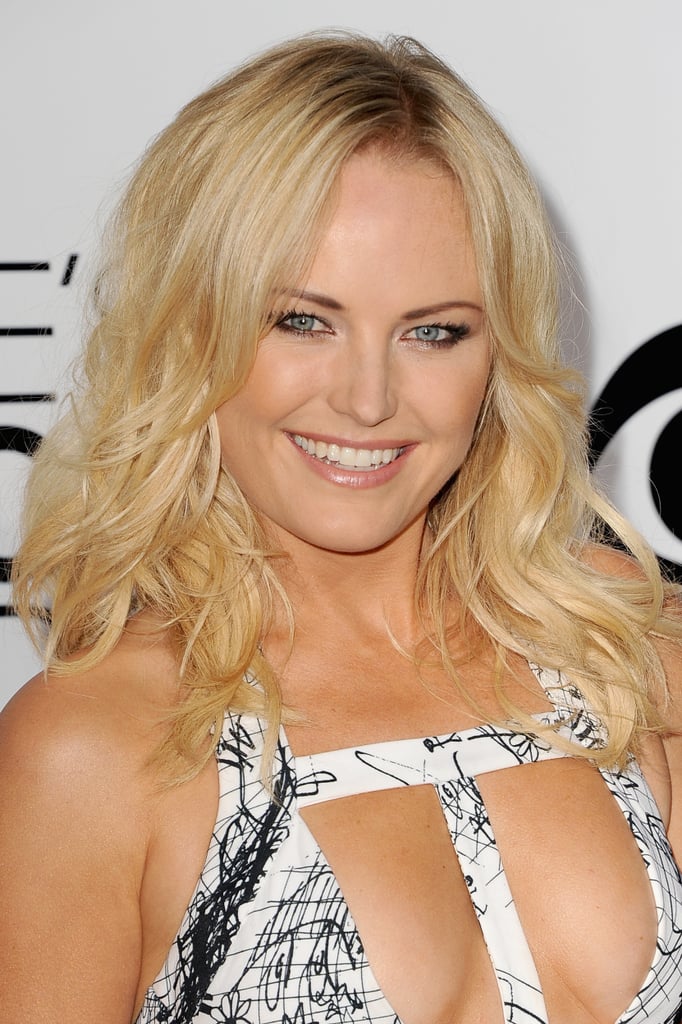 Malin Akerman showed how to do highlighter right, accentuating the inner corners of her eyes, top of her cheekbones, and center of her bottom lip. Her shiny blond beach waves added to the casually cool look.
Queen Latifah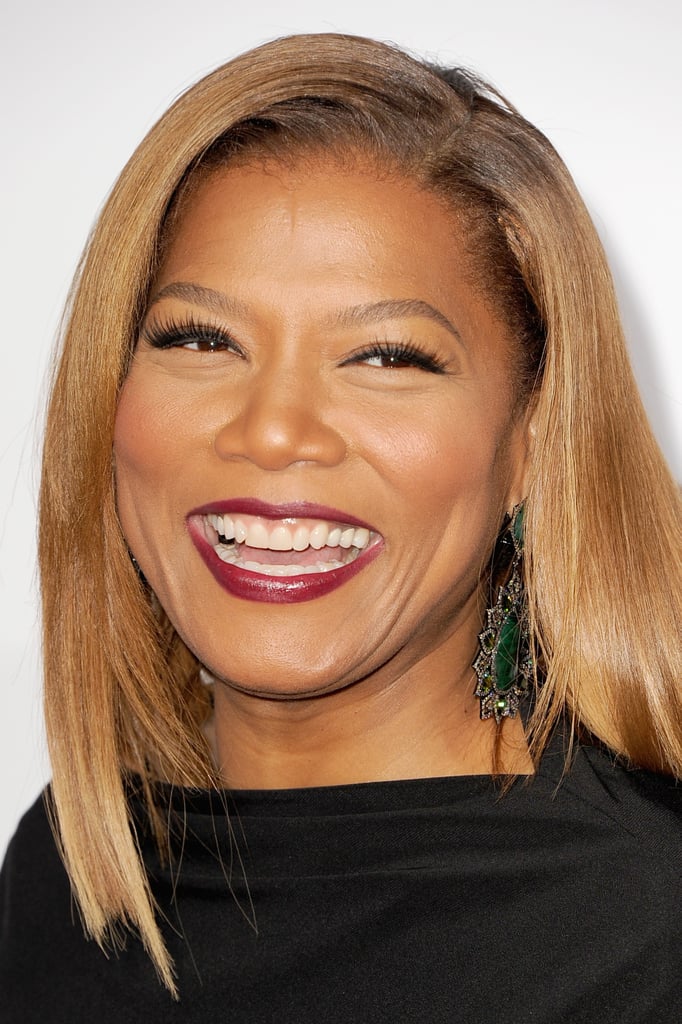 A sleek lob and dark berry lipstick is always a crowd pleaser as displayed by Queen Latifah [11].
Anna Faris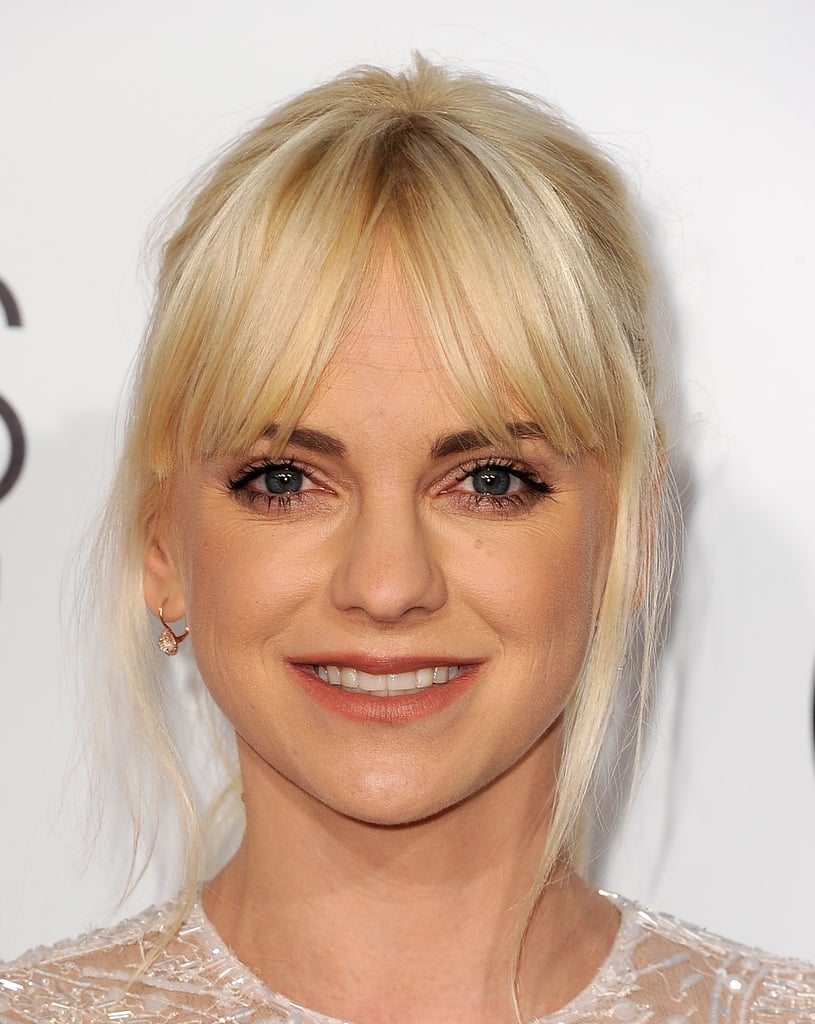 While Anna Faris [12] kept her makeup palette neutral, she added some personality to her hairstyle: splitting her blunt bangs down the middle to show off her bold brows and leaving sexy wisps out of her high ponytail.
Anna Faris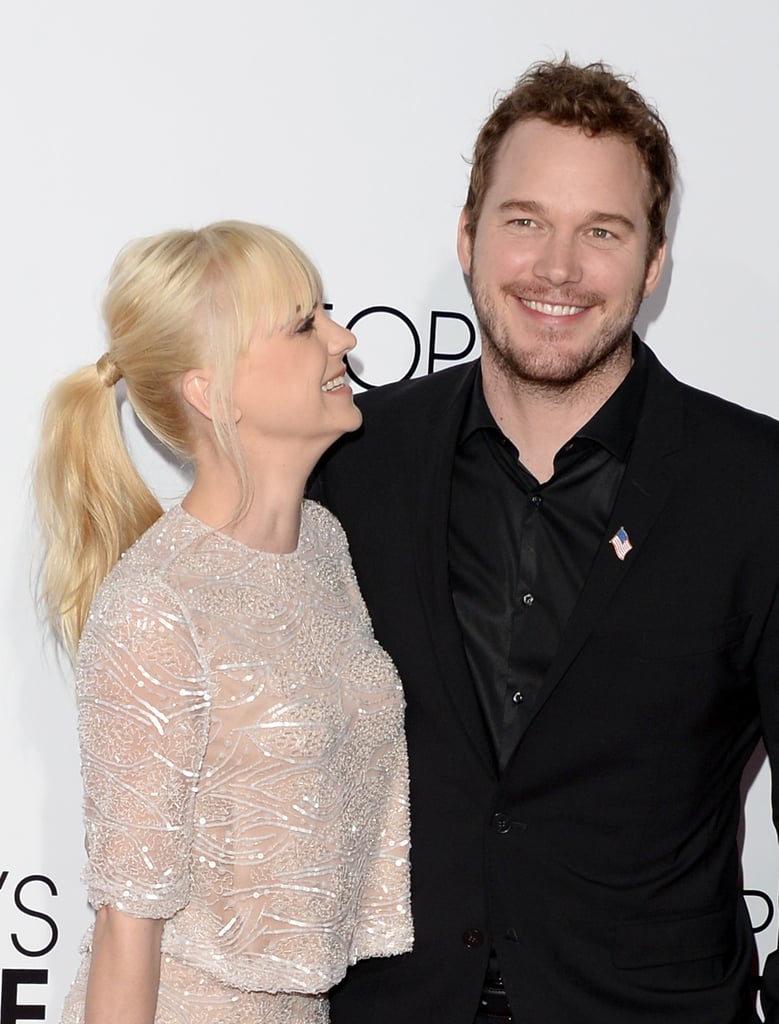 Anna made her ponytail pop by teasing the top, concealing the rubber band with her hair wrapped around it, and keeping her natural tousled texture in the mane. Having her husband, Chris Pratt, as arm candy made the look even sweeter.
Sara Bareilles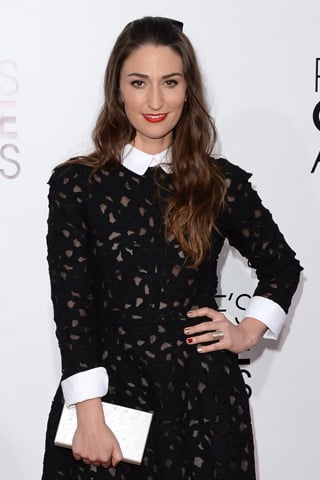 Before performing, Sara Bareilles hit the red rollout with lips to match. Her half-up hairstyle allowed her to wear her long locks loose and wavy while still keeping her face free for singing.
Emily Deschanel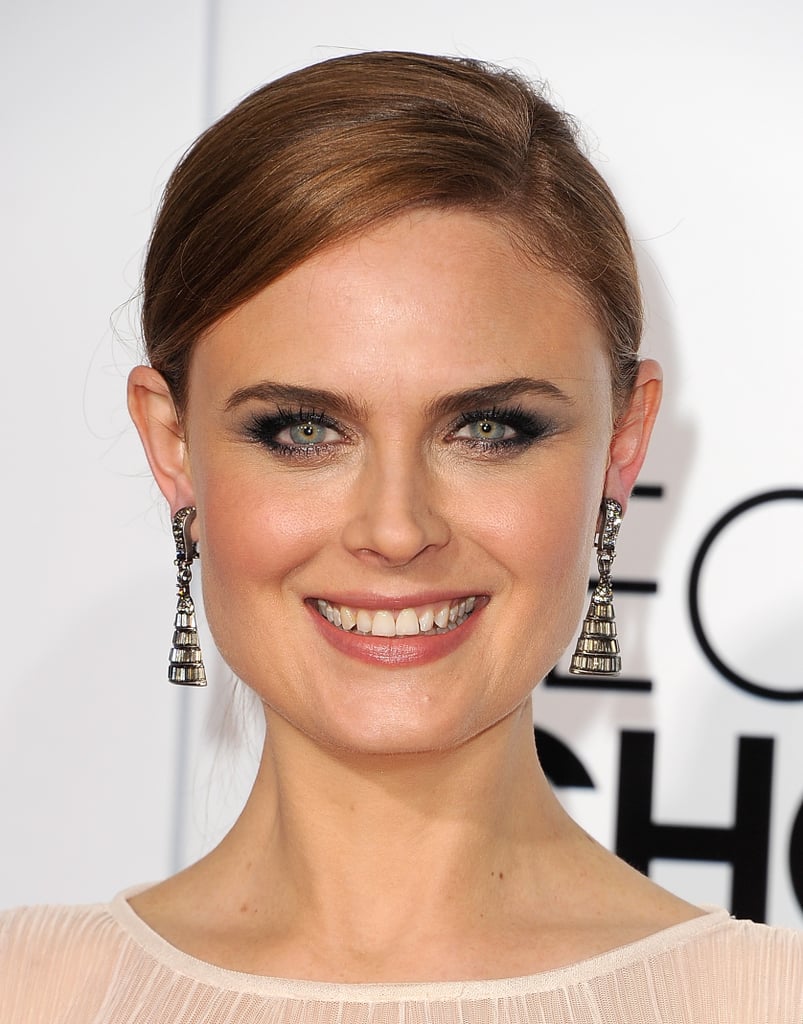 We're calling it: Emily Deschanel sported the most smoldering eye makeup look of the night. The gilded metallic smoky style was super winged out, making her dazzling green eyes appear more wide set. Her rosy blush complemented the pretty-girl look.
Kaley Cuoco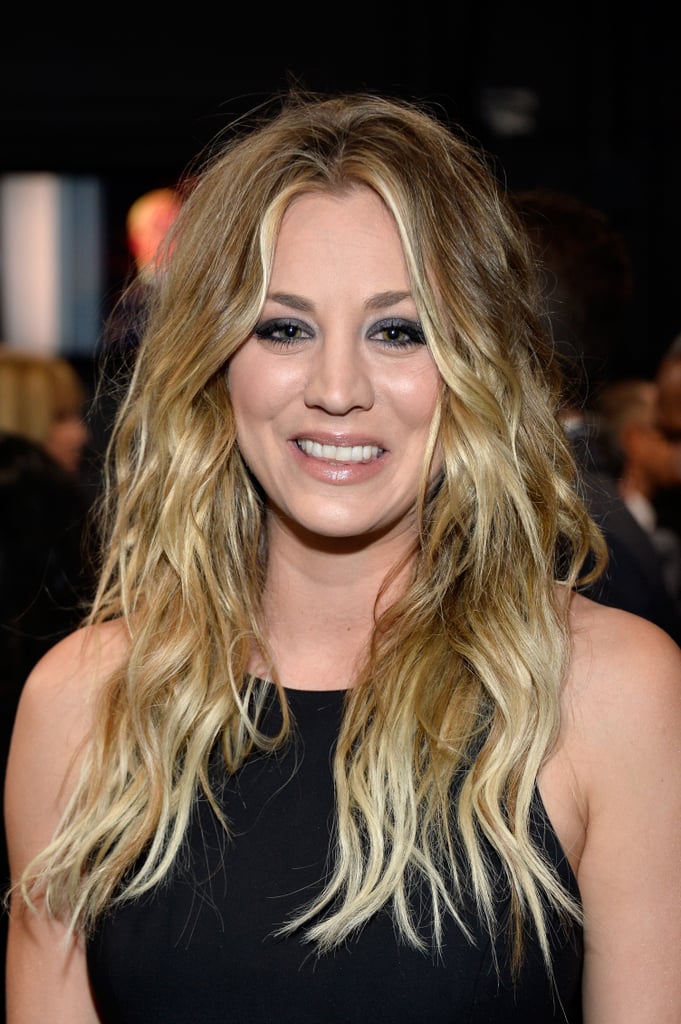 Kaley Cuoco missed the metallic smoky eye memo and did her own thing by accentuating her eyes with heavy, gorgeous dove gray eyeshadow and black eyeliner.
Britney Spears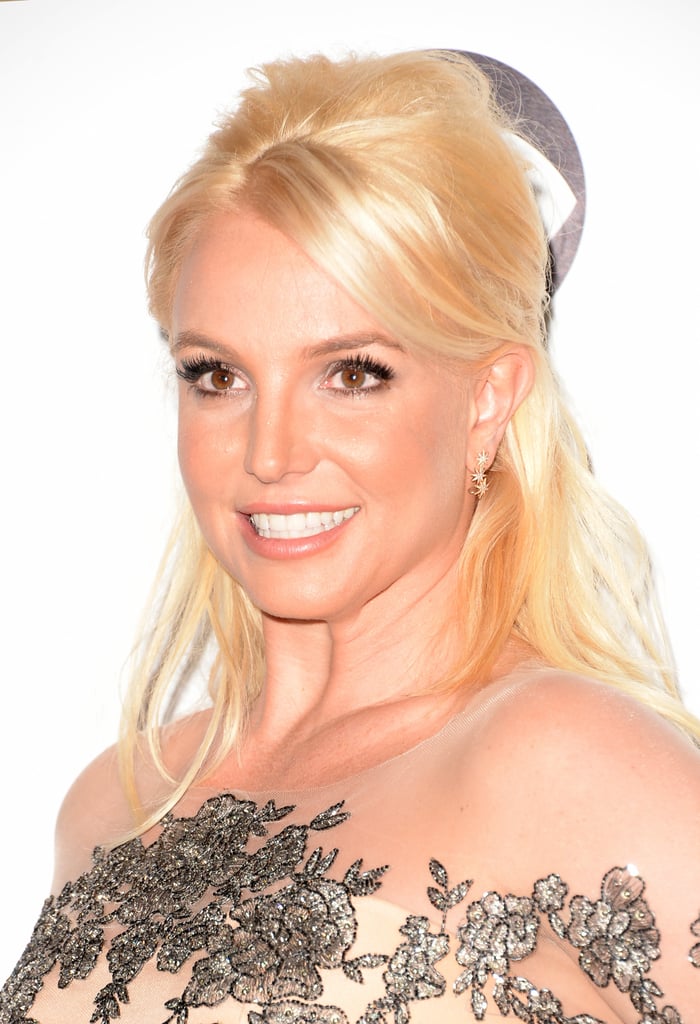 Britney Spears [13] walked the carpet looking fresh faced and glowing thanks to peach blush and a matching lip.