Hair Trends | Fall 2013
Nicole Richie's Stylist Shares His Summer-to-Fall Hair Advice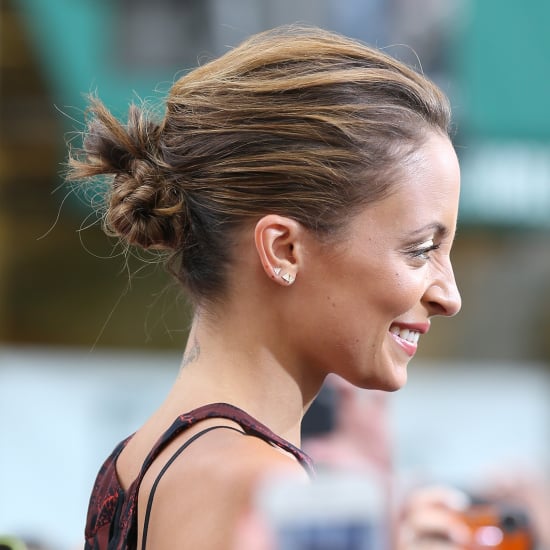 OK, so maybe you're not going back to school per se, but Fall is the ideal time to give your hair a refresher. "Do take risks and try new things," Wella Professionals celebrity stylist Andy LeCompte (who has worked with stars like Reese Witherspoon, Katie Holmes, and Nicole Richie) tells us. "But don't do a style only because it's a trend. Do what works for you."
What's hot now: Summer is not over yet. Three trends LeCompte counts as his favorites right now are the three Bs: bobs, bangs, and braids. For easy, off-the-neck styles to keep you cool while it's still hot outside LeCompte suggests "side braids and low chignons like you see on Nicole lately." For something more dressy, try a wet-look, gelled up French twist.
How to make the Summer-to-Fall transition: As this season of transition approaches, there's nothing like a trim to start anew. "For Fall, I always recommend to clean up the stringy ends," LeCompte says. "Start fresh with a new blunt look." Those with finer hair might want to consider layers and highlights to give the illusion of a voluminous mane. But for everyday, "don't fight your hair by overthinning or overworking it or using too much product," LeCompte advises. "Embrace your hair's natural capabilities."
— Additional reporting by Jaime Richards