Hairstylists Are Making House Calls
Beauty House Calls Might Be the Next Big Trend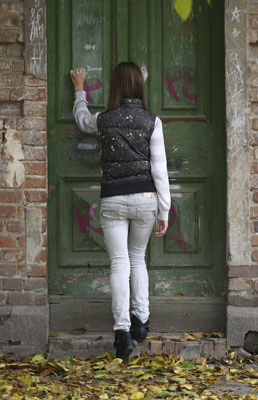 I'm an old-movie junkie, and there are two things I always find to be mind-boggling: the concept of a milkman and the fact that doctors used to make house calls. While those convenient services are a thing of days past, it seems that house calls are making a comeback, but this time around it involves beauty professionals and clients.
Clients love being pampered in the privacy of their own homes, and better yet, it's usually cheaper. Stylists often charge lower prices than they would at the salon, since they don't have to split a piece of the pie with their respective salon owner. There's also some incentive for clients to receive perks of their own by spreading the word to their friends. "Say a girl is having a bachelorette party and she wants all her girlfriends to come over and get their hair done," stylist Rian Heart told the NYT. "Most of the time, I'll do the organizer's hair for free if they get five or more people to come, because I've already made that money and some back."
Unsurprisingly, salon owners aren't happy with this trend, since they stand to lose money. But for clients and stylists, house calls have quite a few benefits. Would you partake?