Half-Up Hair | Celebrity Pictures
Half and Half: Whose Knotted Updo Did You Like Best?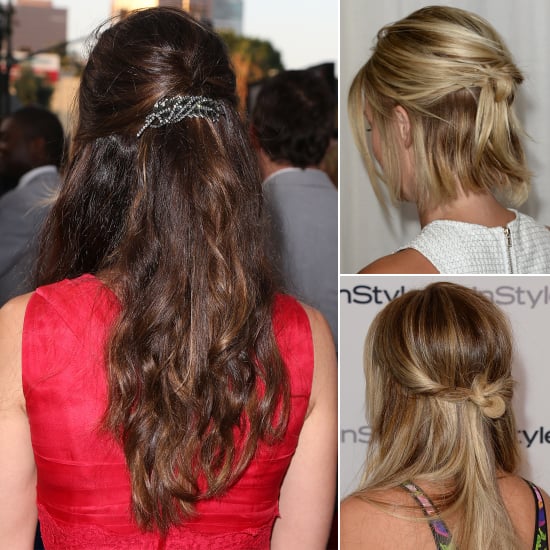 Can't decide between up and down? Follow Hollywood's lead and take the middle road. We spotted three celebrities who were out sporting a half-updo in different ways. Minka Kelly (left) dressed hers up with a sparkling brooch, while Julianne Hough (top right) pulled her hair through halfway in the back for texture. And Ashley Tisdale (bottom right) twisted her strands around before pulling them to the back. All three are beautiful and easy to pull off, but whose do you prefer?