Halloween Costumes For Redheads
4 Costume Ideas For Redheads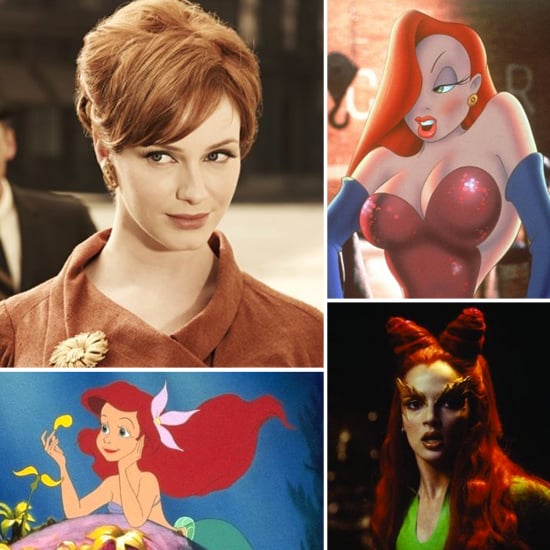 Some say blondes have more fun, but redheads are giving the fair-haired maidens a run for their money. If you have naturally red strands (or a bright red wig), get inspired by these Halloween costume ideas. Learn how to emulate these bold styles when you keep reading.
Princess Ariel: Who can forget this childhood favorite, with her captivating voice and flowing red locks? The key to getting her look is to nail her swooped bangs by forming a deep side part, brushing the hair forward from the crown. Top it off with seashells, marine plant life, and a fork for a comb, of course.
Jessica Rabbit: The most salacious character from the Who Framed Roger Rabbit film puts the va-va-voom in voluptuous. Her matching hair, lipstick, and gown combination is easy to re-create. Get this vintage style by using large hot rollers on a single-length wig (just make sure it's heatproof). Then brush it out for bountiful waves.
Poison Ivy: Dress up as this villainous redhead from Batman & Robin if you're going the bad-girl route this Halloween. Mimic Poison Ivy's coned, half-up style using a sock or small paper cups as filling, wrapping the hair around to form two minihorns. Finish with a generous application of glitter-filled lip gloss. Bonus idea: Another flame-haired, leather-wearing favorite is Black Widow from The Avengers, a bad girl who turns out good in the end.
Joan Holloway:This no-nonsense woman practically runs the Mad Men office herself, and she does it all with a sultry and seductive persona — sometimes to extremes. (Ahem, Jaguar account.) Get Joan's sexy style by shopping around for vintage suits and jewelry, and wear your hair or wig in a teased-up-at-the-crown, vintage-inspired updo.