Hannah Bronfman doesn't just love beauty — she lives it. We sat down to talk to the 20-something beauty aficionado, DJ, fashion It girl, and entrepreneur about all things beauty, including her DIY [1] beauty routine and where she gets her amazing nail art. Plus, Hannah filled us in on what to expect next from Beautified [2], the appointment-booking iPhone app [3] she cofounded with Annie Evans and Peter Hananel.
Beautified, which launched last year, was designed to let you schedule last-minute appointments at the top salons and spas in cities around the country. The spots were all vetted by Hannah and her cofounders. And now, the updated app has a fresh new look and will be moving to cover another of Hannah's passions: fitness.
But not only is Hannah mastering the beauty business, she's got a personal passion for it as well. She regularly documents her nail-art obsession on her Instagram account [4], outfitting her digits with everything from Jay Z lyrics to farmers-market fruits. And when it comes to skin care, Hannah knows her stuff — she loves natural products like Weleda Sage Deoderant Spray [5] ($8) and anything from cult favorite Tata Harper. Plus, she likes to DIY her own face masks. Sigh. She is beauty perfection!
Scroll through to read what Hannah had to say about her beauty inspiration, and check out images of her crazy-awesome nail art!
Source: Instagram user hannahbronfman [6]
Her Go-To Makeup Look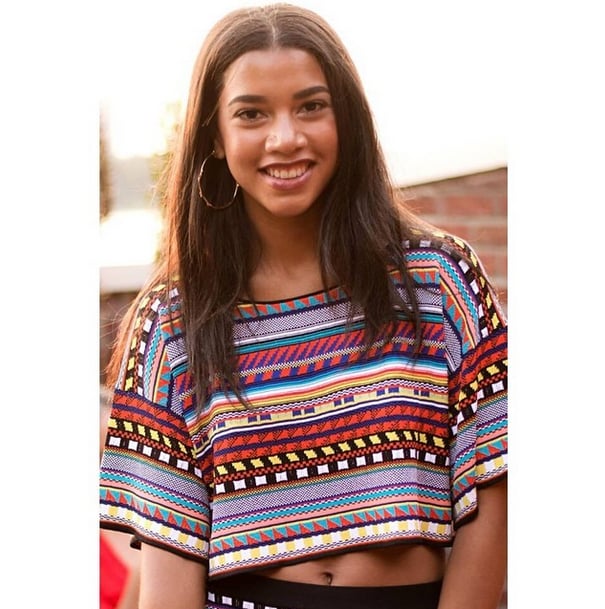 "Lately, I have been loving a lip or a strong brow. I'm wearing a lip stain from Stila that has more like glitter in it than color. When it is so hot, you want something that's shiny, not matte, because it has less contrast."
Source: Instagram user hannahbronfman [7]
Her Nail-Art Inspiration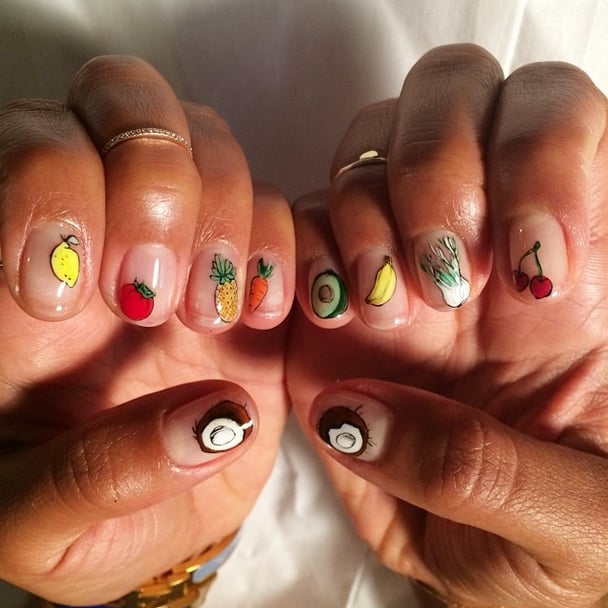 "This manicure is inspired by the Summer farmers market. I was really excited to do coconut, and fennel is a vegetable that I think is really underappreciated."
Source: Instagram user hannahbronfman [8]
Why She'll Never Do Her Own Nails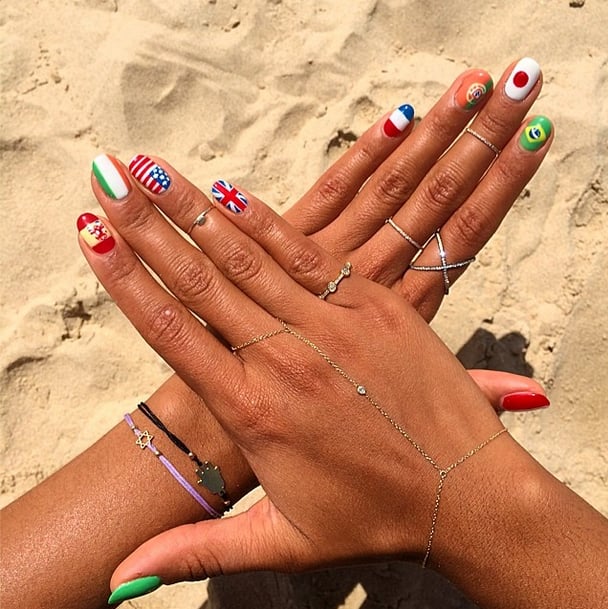 "I could never do my own nails; that would never work out for me. If I want a manicure, I go to the salon. But, if I want nail art done, there is one woman I love; her name is May and her Instagram is ciaomanhattan2012 [9]. She is just a rock star, she free hands directly on the nail!"
Source: Instagram user hannahbronfman [10]
Her DIY Face Mask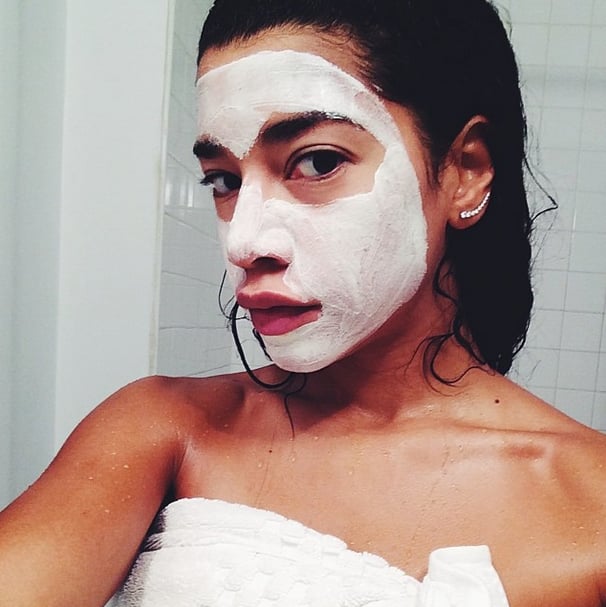 "I do baking-soda face masks. Mix a teaspoon of baking soda and a teaspoon of water, then put it on your face let it dry for 10 minutes. It pulls the impurities right out of your face."
Source: Instagram user hannahbronfman [11]
Her Makeup Routine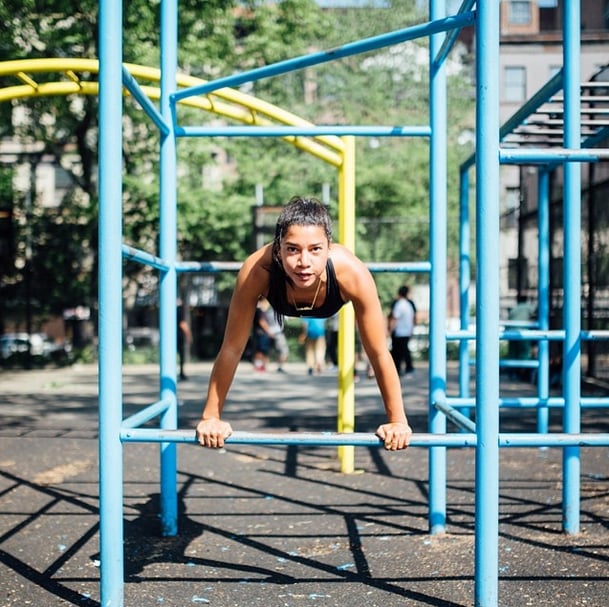 "I don't usually wear makeup in the morning, because I'm not really sure with what's going to happen later on, so I like to have a fresh face to work with for my evenings. Plus, I work out in the morning, and I don't wear makeup when I work out. I'd be embarrassed to use a towel and have brown bronzer coming off."
Source: Instagram user hannahbronfman [12]
'90s Nail Art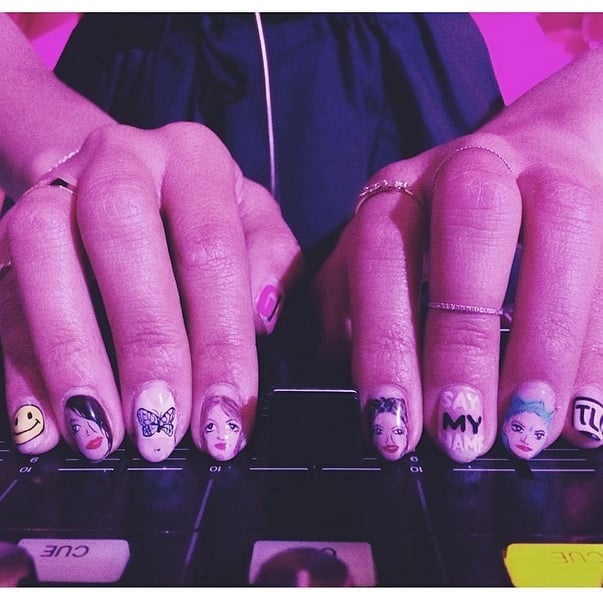 Source: Instagram user hannahbronfman [13]
Passover Nail Art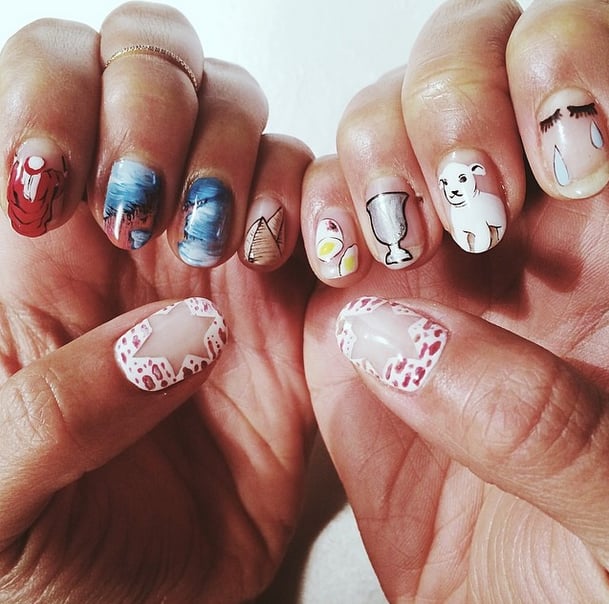 Source: Instagram user hannahbronfman [14]
Givenchy-Inspired Nail Art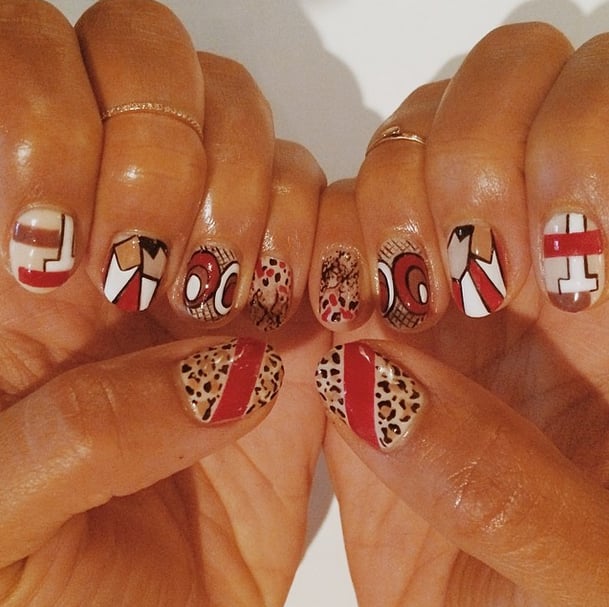 Source: Instagram user hannahbronfman [15]
Her Beautified and RGB Collaboration Nail Polish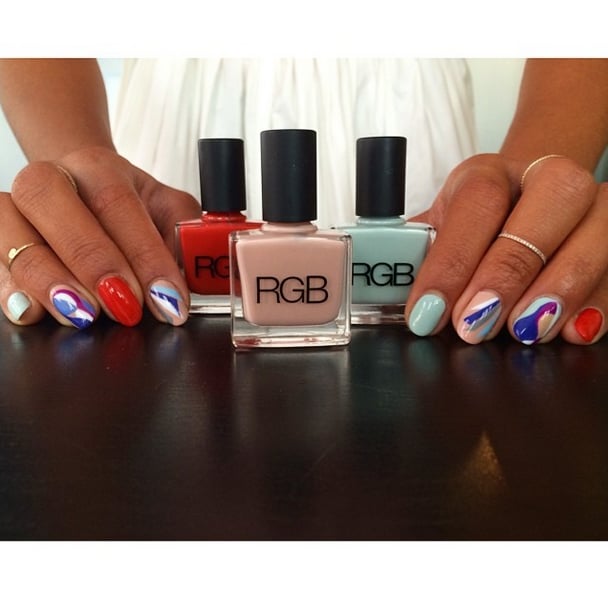 Source: Instagram user hannahbronfman [16]
Jay Z Lyrics Nail Art
Source: Instagram user hannahbronfman [17]