Hannah Bronfman's Nail Art at Art Basel 2013
How Nail Art Stole the Show at Art Basel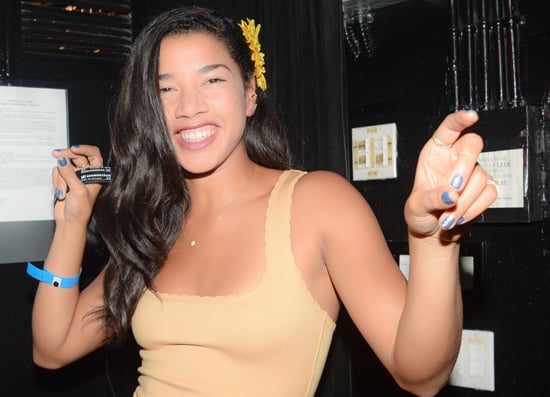 Imagine if Coachella met Fashion Week but in a gallery setting, and you've got Art Basel, the three-day art festival that just wrapped up in Miami over the weekend. Sartorial stars like Gabrielle Union, Eva Longoria, and Jessica Hart mingled with musicians and artists to soak up the sun and check out the art. And in addition to the art that was shown on a grand scale, we zoomed in on the art that happened on a smaller scale. So micro, in fact, that it was spotted on people's nails. Whenever beauty app designer and nail queen of Instagram Hannah Bronfman shows up to a party, you know the manicures are going to be great. But other ladies were upping their nail A-game, too. Scroll on for our favorite looks.
One showgoer showed off her handiwork with some NCLA It Don't Matter Nail Wraps ($16).
Going along with the art theme of the week, this fashion girl painted Banksy and Shepard Fairey prints all over her fingertips.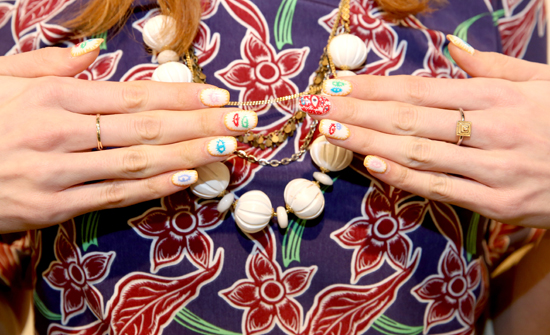 This woman opted for some sketched-on eyes to decorate her mini canvases.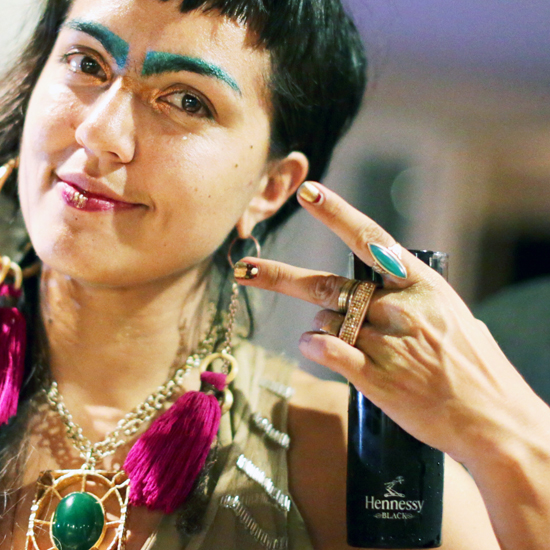 A gilded manicure and turquoise eyebrows made for a surprisingly awesome pairing.