Has Anyone Ever Sabotaged Your Makeup or Hair?
Have You Ever Been Beauty Sabotaged?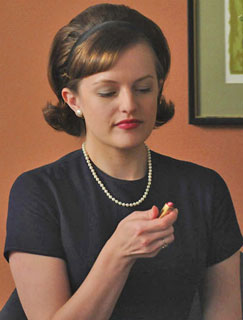 On last night's episode of Mad Men, Peggy goes into an important presentation with lipstick all over her teeth after being set up by the agency's new art director, Stan. Angry after Peggy refuses his sexual advances, he lies to her when she asks if she has lipstick on her teeth. It was a pretty nasty moment, although if you're keeping up with the show, it's not out of the ordinary for Stan, who's a bully and misogynist. Has someone ever intentionally let you make a beauty faux pas? If you've got a story, share it in the comments.
Photo courtesy AMC