Have You Ever Cut Anyone Else's Hair?
Have You Ever Cut Anybody Else's Hair?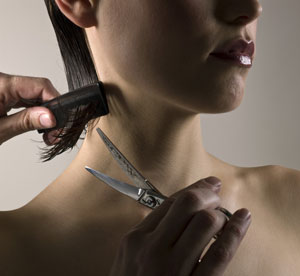 I think we've all dabbled around with cutting shears before on ourselves, whether it's taking a little off the top, a snip of the bangs, or a full-out haircut. Back in college, a friend convinced me that she had confidence in my ability to cut a straight line, and thus my fake salon business began. What about you? Perhaps you've been doing it for years without a hitch, or maybe you will never go near those long, pointy scissors. Whatever the story may be, tell us all about it.