Have You Ever Ruined Clothes in the Name of Beauty?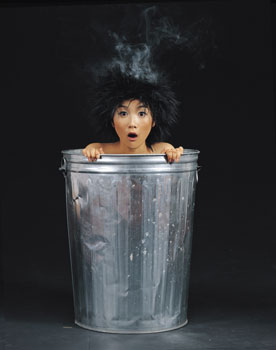 According to a recent Bella poll, consensus was that it does indeed take some suffering to be beautiful. But sometimes, inanimate objects, like our clothes, are the things that actually suffer in our quest for beauty.
Has an errant lipstick rendered your new white pants unwearable? Or perhaps it was a color mishap at the salon that had you heading for the Spray 'n Wash (only later to be met with the rag pile)? All I can say is, so long bright and sunny yellow t-shirt. It's regrettable you had to meet face to face with that drippy hair dye.