Hedwig and the Angry Inch Beauty
Broadway's New Hedwig Star Reveals His Makeup Removal Tips
As POPSUGAR editors, we independently select and write about stuff we love and think you'll like too. If you buy a product we have recommended, we may receive affiliate commission, which in turn supports our work.
InStyle interviewed Andrew Rannells and got the inside scoop on his character on Girls, stage makeup, and working on what Rannells calls a "terrifying show."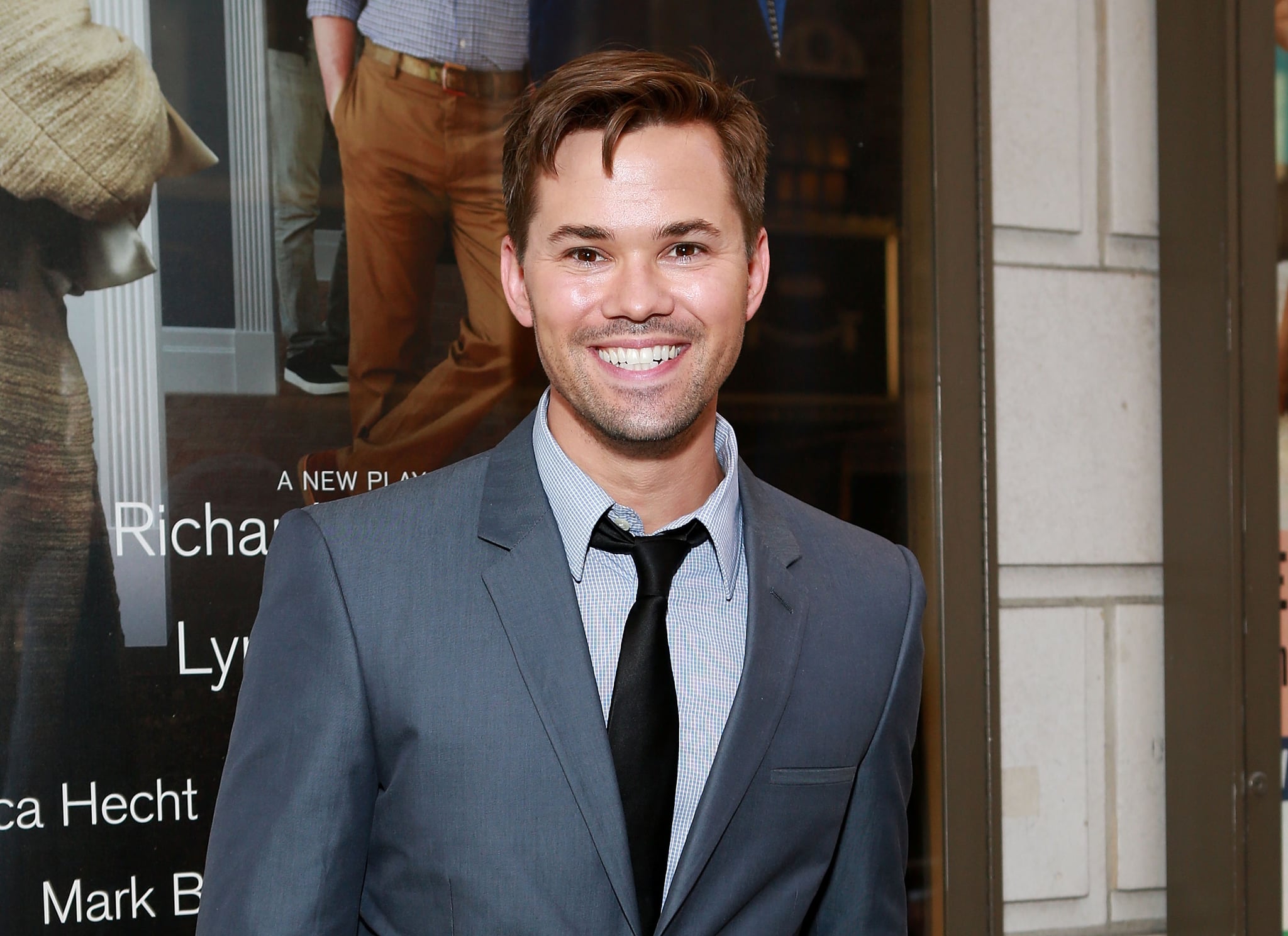 Clean-scrubbed Andrew Rannells, known to Girls fans as Hannah's delightfully abrasive gay ex-boyfriend, has now stepped into the bedazzled platforms of Neil Patrick Harris to play the endearing transgender train wreck at the core of Broadway's Hedwig and the Angry Inch. A musical-theater vet, the Omaha, NE, native had polished his song-and-dance chops with stints in Jersey Boys and Hairspray, and earned a Tony nod for his sly turn in the comic juggernaut The Book of Mormon (watch him slay that show's standout song "I Believe" here).
The complex character of Hedwig, an East German songwriter who gave up being a man in her quest for freedom, brings Rannells a whole new set of challenges — not the least of which was logistical. While rehearsing Hedwig, the star was shooting the fourth season of Girls and filming The Intern with Anne Hathaway and Robert De Niro. "It was a crazy summer," he says, "but I wouldn't have wanted it any other way."
InStyle: You've been described as a triple threat. If you could add yet another threat to your arsenal, what would it be?
Andrew Rannells: Teleportation. That sounds so nerdy. But life these days would be so much easier if I could just be like, "And now I'm there!"
InStyle: What was most scary about taking on Hedwig?
AR: Well, let me just say, I packed the house on the first night with friends — Lena Dunham and Zosia Mamet came, and my best friend and boyfriend came. Which was a nice introduction to this terrifying show.
InStyle: How long does your makeup take to apply?
AR: About an hour. My makeup artists Nicole and Josh do so much weird sh*t to my face. They put Elmer's glue stick on my eyebrows and comb it through to flatten them down, and then they put makeup over it. I try to relax and pretend like it's some sort of spa treatment. For opening night, a lot of women I know gave me different eye makeup removers.
InStyle: What works best?
AR: It's a combination. Lancome Effacil ($28) and Almay Longwear & Waterproof Eye Makeup Remover Pads ($9) have been working very well. And Albolene Cleansing Concentrate Moisturizing Skin Cleanser ($7), a really old-timey petroleum-based makeup remover, is great, too. Wow — I never thought I would be speaking knowledgeably about something like this.
Read the complete interview when you click through.
More from InStyle:
Go Backstage With a Tony-Nominated Costume Designer
See Lena Dunham's Transformation From Brunette to Blonde
Allison Williams's Best Beauty Looks Ever