Heidi Klum Perfume To Launch in September 2011-01-20 21:54:29
A Heidi Klum Fragrance is On The Way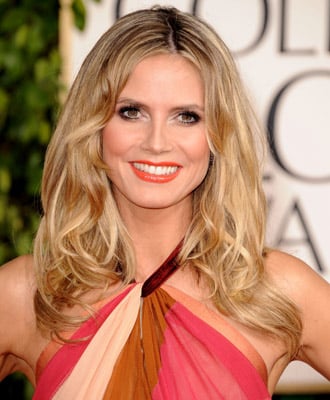 The latest star to get her own scent is none other than Heidi Klum. The 37-year-old supermodel and entrepreneur has inked a deal with Coty to launch her own scent, Heidi Klum Shine.
"I never thought my nose would recover from sniffing so many scent combinations," she said of the development process. "But it is all worth it. I want my fragrance to be truly special and head-turning so that people ask the woman who's wearing it 'What are you wearing? You smell delicious!'"
This is the first scent for Heidi, who has previously developed a makeup collection for Victoria's Secret and her own skin care line. The fragrance will launch in September, just in time for the autumn shopping rush. Are you looking forward to it, or are you not taking a shine to the concept?