Heidi Yourself Application
We Got the Heidi Montag "Makeover"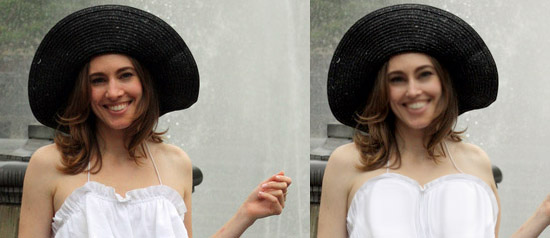 To promote the return of The Hills in England, MTV UK has launched Heidi Yourself. The online makeover tool allows people to see what they'd look like with any of the 10 cosmetic surgery procedures that Heidi Montag has had. Unsurprisingly, the end result looks less like the work of a skilled surgeon and more like the work of a Photoshop artist who's been downing Bacardi Breezers. And while seeing a warped version of oneself is amusing enough, the concept isn't exactly sensitive to Heidi, who nearly died from her surgeries. Do you think the idea is harmless fun, or making light of a serious subject?