Help For Puffy Eyes
A Puffy Eye Fix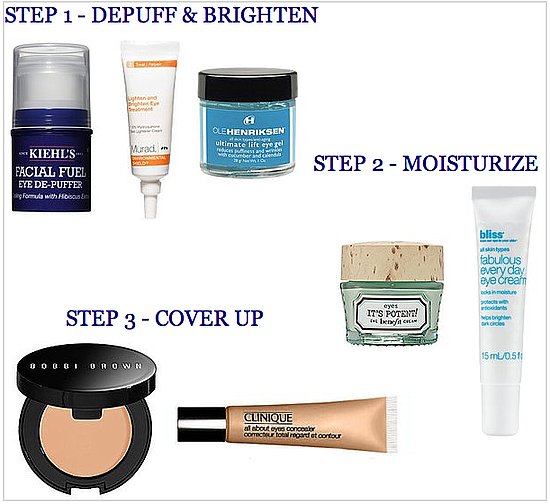 We like OnSugar blogger At First Blush's quick thinking when it comes to puffy eyes. Check out how she made being sleep deprived look good:
It was a crazy weekend. I helped a friend with her wedding and then attended on Saturday, my best friend got engaged, and a few college friends were in town. Lack of sleep is an understatement; when I woke up on Sunday morning, my eyes were so puffy!
I was not happy — I mean, this doesn't normally happen to me! I applied a bit of anti-puff gel (the Ole Henriksen above, from a friend) and was amazed. They immediately felt less puffy. Then I moisturized and applied concealer. They weren't back to normal, but it was close to perfect!
Love this story? Read more from At First Blush, then. And after you do that, create an OnSugar blog of your own! We'd love to feature you right here on Bella.