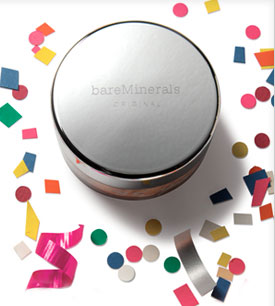 Wheel out the birthday cake and do your best swirl, tap, and buff, because Bare Escentuals turns 35 this year. And to celebrate, the company is selling a limited-edition, silver-topped version of its famous SPF 15 foundation (pictured right), as well as launching a six-piece makeup kit dubbed Love and Happiness.
The brand, which opened its first store in Los Gatos, CA, and consists of a staff of about 90 percent female employees, has a great history. Want to learn more? Take the quiz to discover how CEO Leslie Blodgett and company got where they are today.
What Do You Know About Bare Escentuals' 35 Years?
When the company was founded in 1976, it was originally a _______.