Home Remedies For Acne
Two Home Remedies That Zap Away Acne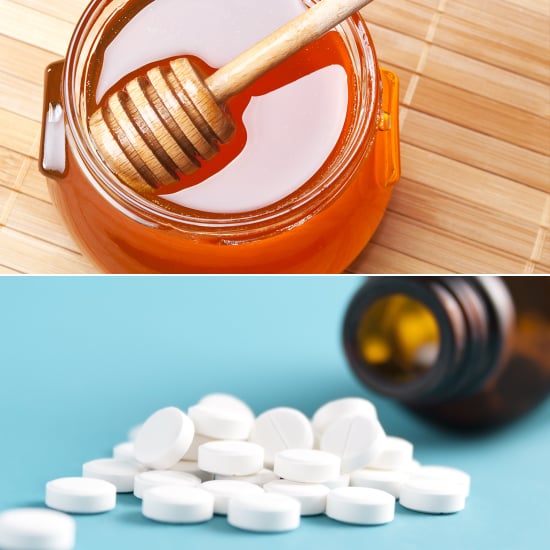 The next time a breakout decides to crash your clear skin party, no need to run straight to the store for a quick-fix cream (or, not to mention, tube after tube of concealer). What you need is probably already in your medicine cabinet or kitchen pantry. Find out what two common household ingredients will assist you in banishing spots on the spot when you read on.
Aspirin: Just crush some aspirin in water, apply to your face, and you have an instant acne treatment. "Acne is a condition of inflammation and bacteria production," explains Suki Kramer, founder and president of Suki skin care. The reasons? Aspirin is an anti-inflammatory, so it helps to quell redness. It's also chemically similar to salicylic acid, a substance that helps to exfoliate skin, and therefore helps to clear and prevent acne.
Honey: "I always use honey as a mask in my home skin care because it is a natural blemish reducer, antiaging ingredient, and a humectant," Kramer says. She recommends using it as a mask as often as needed, leaving it on for about 20 minutes before rinsing. Tip: try manuka honey, which Kramer explains, "has recently been shown to have amazing antibacterial properties and is being used to treat a wide array of ailments."