Homemade Sunburn Treatment
Cure Your Labor Day Sunburn With a DIY Treatment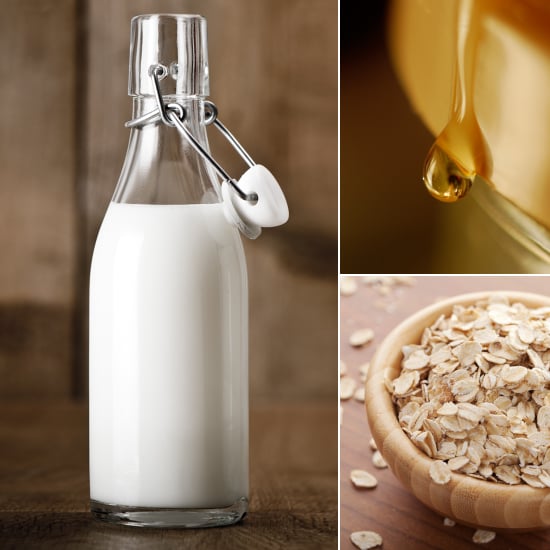 For those of you who are suffering from a sunburn, here's a fast and easy at-home honey milk bath remedy, courtesy of esthetician Raechel Cunningham-Lowe. The bath will help control redness and irritation, taking the sting out of your burn. Fact: sunburns happen, but when armed with the right SPF know-how, along with some of our top sunscreen picks, you'll be better prepared for your next outdoor adventure. For instructions on soothing your skin naturally and easily, just read more.
Take two cups of raw, uncooked oatmeal and pour into a tepid to warm bathtub. Oatmeal contains healing properties and serves as an exfoliator and moisturizer.
Add one cup of whole milk to the water. Since milk is full of proteins and vitamins A, D, and E, it has strong soothing properties.
Add one tablespoon of honey to the bath. Honey is high in vitamins B, C, D, and E and is a natural antiseptic salve for the skin.
Soak in the tub for five to 10 minutes. Rinse off, take a sigh of relief, and gently pat your body dry.