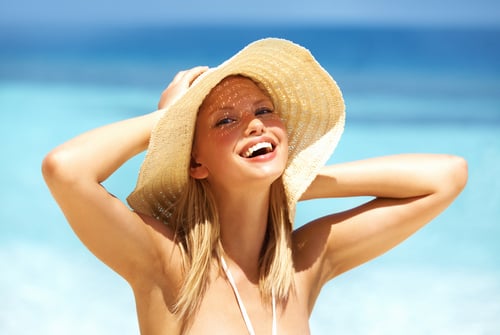 Nothing leaves you feeling dehydrated like a day at the beach under piercing Summer rays. Follow these tips to enjoy this season's warm weather without compromising your luxurious skin.
Catch enough Zs. Regular sleep is critical because it is the best time for skin to repair itself. Sleep deprivation reduces skin's ability to stay hydrated and supple.
Take a cooler shower. A hot shower may seem like a good idea in theory, but hot water can cause skin to become dry and prone to aging.
Take some time to relax. Stress can wreak havoc on your skin because it increases cortisol levels that damage skin.
Keep active. Exercise boosts blood flow, which is good for skin.
Salmon — a skin food. Packed with omega-3 fatty acids and zinc, salmon helps keep your complexion looking smooth and firm.
Brush it off. Dry brush dull skin in a circular motion with a soft brush or nylon towel before showering — your skin will glow.