Hot to Wear Extreme Eyeliner
3 Cool Ways to Wear the Fully Rimmed Eyeliner Trend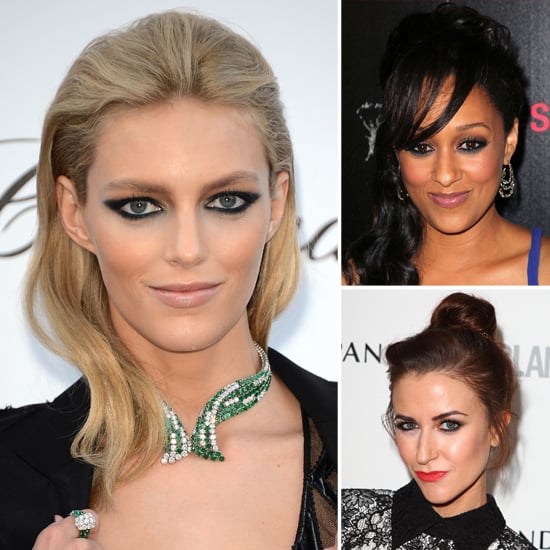 Extreme eyeliner is a staple on the runways, but it's proving to be popular in street style and on red carpets just the same. Celebrities like Anja Rubik, Tia Mowry, and Katherine Kelly, for instance, have all been spotted wearing enviable liner looks on both top and bottom lash lines. Fully rimmed eyes are sure to pop, and here are three options for the bravest beauty to the demure damsel. Discover them when you read more.
The standout way: If you're looking to attract attention for your daring makeup feats, then a heavy-handed cat-eye liner (like Anja) is your top choice. Be sure to pare down the rest of your face with neutral tones, though, to prevent the look from skewing too busy.
Something in between: Not that brazen? Try coordinating a colored eyeliner with your ensemble like Tia. Line the upper lashes per usual, and top off with a pigmented pencil or shadow on the lower lash lines.
The more tame version: Finally, if you want a slightly more toned-down approach à la Katherine, try using a gold-flecked highlighter in the inner corners for a bright, open look. Then, pair it with a bright lip hue and tousled updo.
Need more help with eyeliner application? See these tips from celebrity artist Mally Roncal.