How to Adapt Your Makeup Routine For Winter
3 Quick and Easy Tips For Winterizing Your Makeup Routine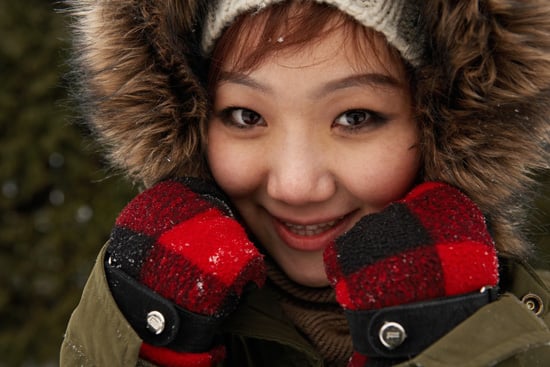 Winter can be such a gorgeous season, but its dehydrating effects on the skin aren't always quite as lovely. I asked Jillian Dempsey, celebrity makeup artist and Avon's global creative color director, what her tips are for adapting her makeup and skin care routines for cooler-weathered times. See her helpful advice when you read more.
Moisturize like crazy: For well-hydrated skin, Jillian recommends using essential oils at night to lock in moisture. Then, apply your regular moisturizer on top for even more hydrating power.
What to invest in: Winter can be a bleak season, but that doesn't mean your makeup has to reflect your surrounding environment of gray skies and exhaust-ridden snow piles. Jillian suggests livening things up by investing in some bolder colors than you'd normally wear. Try out a new mascara while you're at it, too.
As far as makeup textures go: "A lot of the time you get the dry flakes and things like that, and you don't want to add on something that will intensify whatever's dry on your face," says Jillian. Of course, whatever texture you choose will depend on the way your skin responds to cold weather, but for an easy way to add luminosity, a cream blush is a no-fail option. It'll give you instant shimmer and definition without looking cakey, either. Tip: wear it on the lids, too, as part of a quick five-minute makeup application.