How to Add Shine to Natural Hair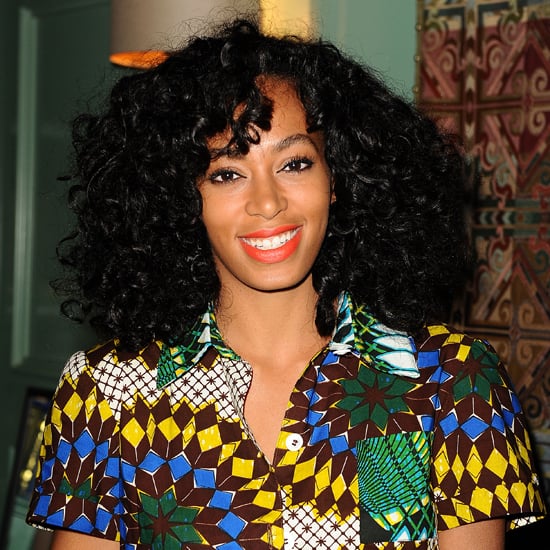 Sometimes natural hair can seem dull (even after conditioner, creams, and butters). From the start, tightly coiled hair has a harder time reflecting light. But if you want your curls to shine like Solange Knowles's, there are a few tricks to try for glistening (not greasy) curls.
Vinegar: One culprit for dull hair can be product buildup. If you primarily stick to conditioner washing and sulfate-free shampoo, styling remnants can still be weighing your hair down. Try a clarifying shampoo at least once a month. You can also add an apple cider vinegar rinse after every cleanse to get rid of the buildup and seal the cuticle.
Cool Water: Giving your head a shot of cold water after a deep conditioning treatment seals in moisture, which creates a smooth, glossy finish. When you cut down on frizz, you can increase the amount of shine.
Heat: Stretching hair with a blow dryer before styling helps add shine by creating more surface area for the light to hit. Remember to use a heat-protectant serum and finish it off with a blast of cool air (which has the same effect as cold water).
Oil: When it's time to unravel twists, keep a light oil nearby (like argan or avocado oil). Put the product on your fingers to cut down on frizz and add a final shot of shine.