How to Apply Eye Shadow
Beauty Refresher: How to Create a Three-Shadow Eye Look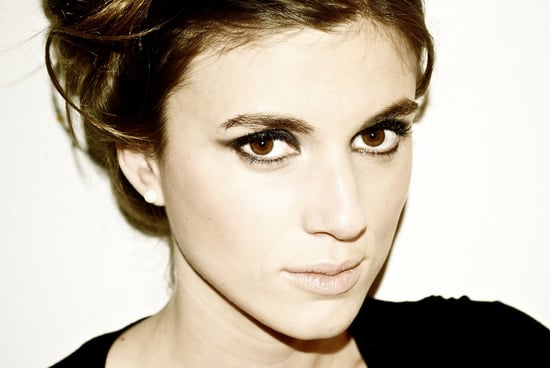 When it comes to eye shadow, there are endless possibilities, often making it overwhelming to decide which colors to mix. So when in doubt, turn to this three-shadow template; it will consistently allow you create a look with depth. Just follow this outline for stellar results.
Preparation: Choosing the Right Colors
When deciding on three colors to combine, try to choose elements from a similar color family that coincide with your skin tone. The lightest shade should be a neutral with a touch of sparkle (like champagne for fair skin and soft bronze for darker complexions). The middle shade is the color you want to shine most, but whatever color you pick, choose something about two tones deeper than your skin tone. That way it will look cohesive, but still pack enough punch to stand out. Finally, the darkest shade can be a deeper hue that matches your spotlight color, such as a dark plum if you're using purple tones. Or, you can select a dark brown or black.
Pull Off the Look
Take the base color and sweep over the entire eyelid from crease to lash line, focusing on the center of the eye.
Next, use the medium shade to create a C-shape: start on the outer third of the top lash line, move around outer edge of the eye, and sweep up into the crease. The color should only cover about half of the eyelid. You can also extend the color underneath your eyes, drawing along the lower lash line about midway.
Take the darkest color and focus on enriching the color in the crease and along the outer edge (similar to a cat-eye shape). Now tie the look together by using this hue to line both the top and bottom lash lines with an angled brush.
To finish, go back and use your base shade as a highlighter by sweeping a bit of it in the inner corners and just under brows.
Source: Flickr user M P Z