How to Apply Face Powder in Summer
Beat the Heat With These Face-Powder Application Tricks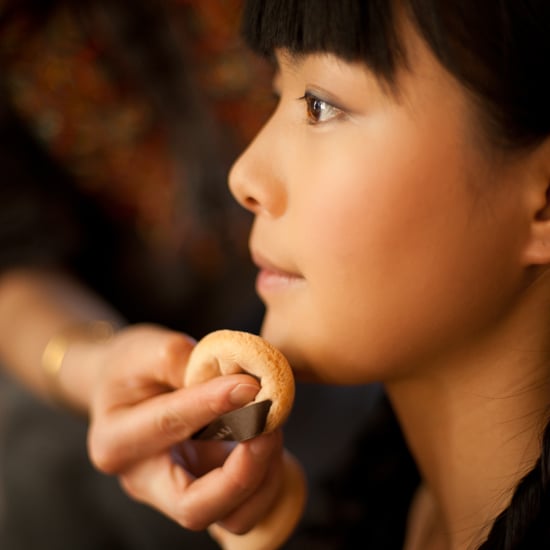 The warmer the weather gets, the more you might be tempted to reach for your compact to ward off shine, but the last thing you want is to create a cake-y mess as a result. Whether you choose pressed or loose powder, CoverGirl celebrity makeup artist Jake Bailey has discovered a foolproof method for maintaining a matte look, even during heatwave temperatures. All you have to do is apply it once — the right way.
The basics: Bailey recommends using a light formula that matches your skin tone in the morning, concentrating your application on the center of your face. "Most people say put powder in the T-zone, but really it's more like the middle zone," he explains. Sweep product on your forehead, chin, and nose, and don't forget the area around the nose.
For touch-ups: Carry blotting papers instead of a pressed powder compact to avoid caking on more product during the day.
Insider tip #1: Putting powder on the cheeks can draw attention away from your laugh lines.
Insider tip #2: If you are planning to have your picture taken, then powder the entire face. Then use highlighter along your jawline to bring out a subtle shine.
Insider tip #3: Bailey also likes to put powder on the inner eyes. Just use a clean eye shadow brush to cover lids and help eye makeup last.
Source: Flickr user Jonathan Kos-Read