How to Apply Gel Blush 2010-07-28 07:00:00
Get Glowing, Without Looking Like You're Wearing Makeup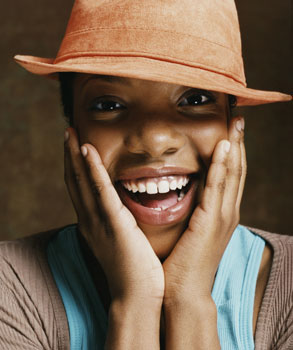 If your complexion's looking a little lackluster, luckily, there's an easy way to mimic a glowing-from-within effect. It's called gel blush. While harder to find and apply than its cousin the cream blush, the payoff a gel blush brings is worth it. Not only does it give the skin a transparent flush, its major benefits are that it's long-wearing and you won't even look like you're wearing makeup at all. Get a few tips on how to do a gel blush right when you read more.


Smooth sailing: Skin that's been freshly exfoliated will allow for a smoother application.
The key to success: The key to applying gel blush is to work quickly and precisely. First, apply the gel blush, like Pixi Sheer Cheek Gel Collection ($18) or Studio Gear in a Pinch Gel Cheek Stain ($15), over freshly washed skin or a liquid-based foundation. (Do not apply gel blushes over powder products.) Next, using the fingers, a sponge, or a foundation brush, lightly tap in the product to the apples of the cheeks up toward the hairline. Blend, and layer on more if necessary.
A dab will do ya: If using the fingers to apply, dab on the gel blush with your middle finger. Promptly blend, using both your middle and ring finger. (The clean ring finger will pick up some of the extra product and aid in the application.)
Oops: Made a mistake? Try adding a little moisturizer or foundation over the blush to lift up some of the pigments. If that doesn't work, you might have wash the face and start over. But soon you will get the hang of it, and all will gel (heh) together.