How to Apply Individual False Eyelashes
How to Make Individual False Lashes Look Even Better This Halloween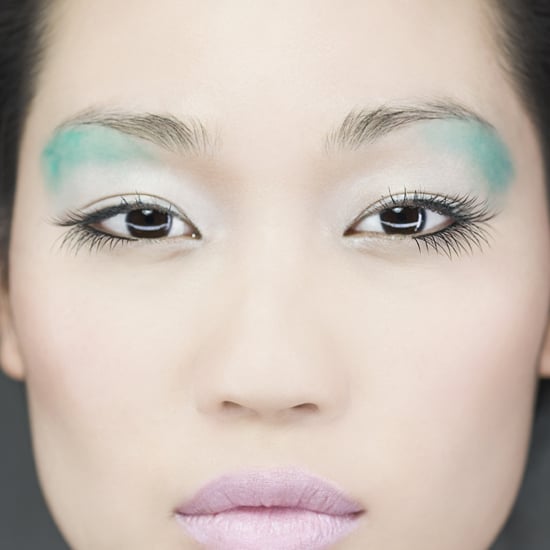 Perhaps you've been intrigued by the idea of wearing individual lashes, but are a bit intimidated by how to apply them. Well, there's never a better time than Halloween season to give it a try. "Generally I like to use individuals just on the outer corners to give eyes a bit of extra interest," celebrity makeup artist Brett Freedman of Brett Freedman Beauty explains. "The good thing about individuals is that you can use just a few to fill in spots and thicken/lengthen." Like how that sounds? See Freedman's tips for applying individual lashes with ease when you read more.
Use tweezers to grasp the sprig of lashes as close to the base as possible. "Too high up and the lashes will fray when you pull them from their tray," Freedman says.
Place a dot of glue on the tray with the lashes, and dip the base of the sprig into the glue using a light touch.
Now, start on the outer corner and lay the lash behind your natural lash. "Picket-fence them toward the center," explains Freedman. "The center is generally as far as you need to go."
Once the lashes are dry, curl them close to the base of your own lashes, being careful not to press too hard. "The faux lashes will curl much more than your natural lashes," he says. "You just want to pop them all up a touch."
Then, finish by applying mascara to "marry" the faux with your natural lashes.
Want to give lash strips a try instead? Here's how to apply full-on falsies.
— Additional reporting by Jaime Richards