How to Apply Lipstick and Lip Liner
The One Thing You Need to Do a Bright Lip Look Right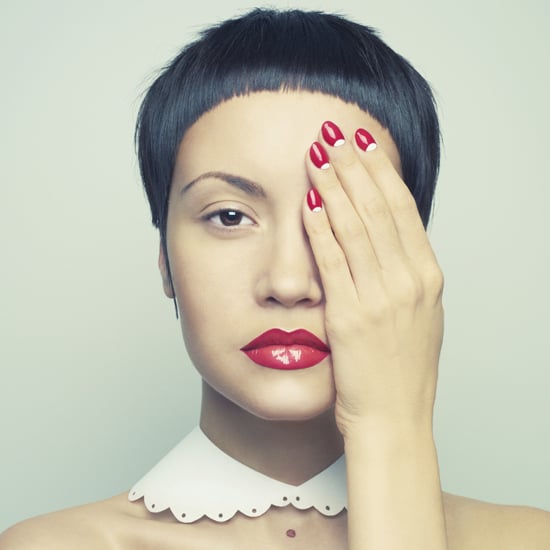 Perhaps you want to try the bright lip trend this Spring but steer clear of it to avoid ending up with smudged color all over your face. Dick Page, artistic director for Shiseido, assures a bold lip look can be done a lot easier than you think. In lieu of a primer, he recommends turning your lip pencil into a contouring tool to keep everything inside the lines. Not only does this makeup must have add staying power, but it also helps shape the lips and balance out unwanted tones. Just be sure to draw thick lines starting from the corner on each side (top and bottom), leaving the central area liner-free. Continue reading to get more lipstick application tips.
Cupid catch: When you're trying to navigate the tight turns of the cupid's bow, use the shape of your tools to your advantage. So instead of filling in with an "M" stroke, turn the wand or lipstick on its side to make a "V" using two downward diagonal strokes. And remember: bright lipstick makes it easier to color outside the lines.
Pout pose: It can be complex to cover the innermost corners of your lip with color, but you can simplify your routine by making an "O" with your mouth as you apply. This ensures there are no gaps or spotty streaks in your high-impact lip look.